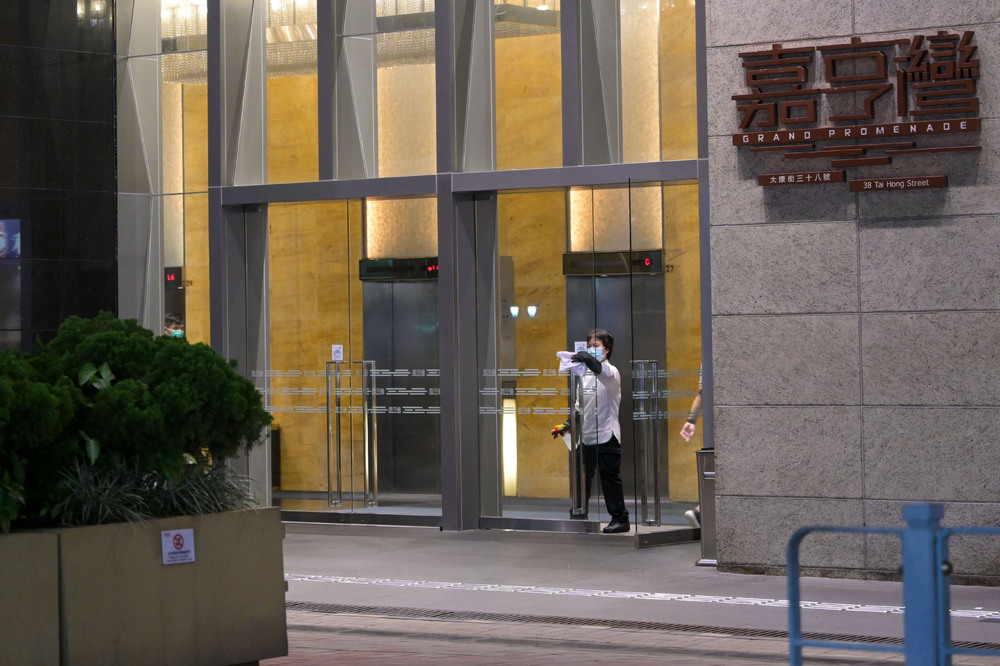 None found infected with Covid in Sai Wan Ho lockdown
None among 830 residents at Tower 1 of Grand Promenade in Sai Wan Ho tested positive for Covid-19, the government said as they lifted the bar for the lockdown on Saturday morning.
The government locked down the Sai Wan Ho building on Friday night because a staff member of the Consulate General of the Russian Federation in Hong Kong who lives there tested preliminarily positive on Thursday.

Residents who tested negative can leave the area starting 7am on Saturday. During the lockdown around 435 households were visited by officers and around 70 households among them didn't answer the door.

Government hoped those 70 households will contact relevant departments and officers as soon as possible.

Two persons who didn't undergo the compulsory testing were fined HK$5,000 and issued a compulsory testing order.