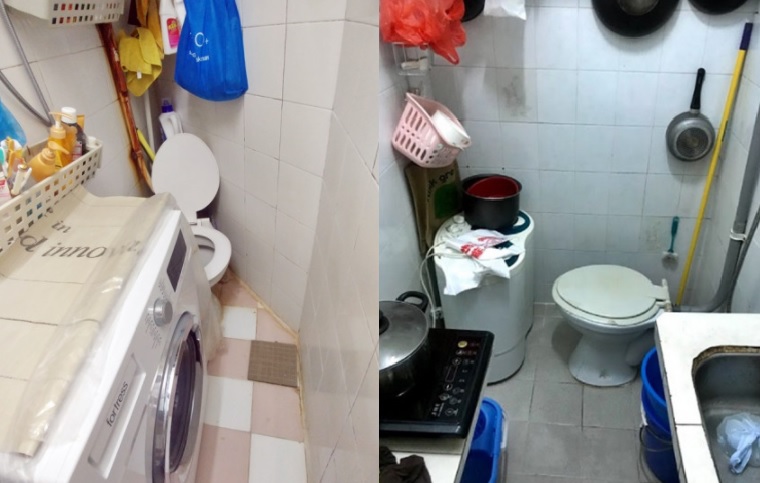 No room to even pee: partition flat residents voice their pain
A toilet inside a partition flat is squeezed behind a washing machine, making it hardly possible for residents to take a pee.
In another flat, a loo is put just opposite to an induction stove for cooking.

Those are stories shared by partition flat residents Society for Community Organization, describing the difficulties they face.

A survey by Soco found 60 percent of residents to have seen rats or cockroaches inside their homes.

They also found the residents barely have any room to put anything apart from their beds.

Even those who receive subsidies for buying electrical appliances cannot use up the amount, because they don't have space to put the appliances.

Soco urged the government to introduce a licensing system for partition flats and to step up patrols, in order to phase out inappropriate cage homes and partition flats in stages.

More public housing and transitional housing should be offered to those residents, it called.