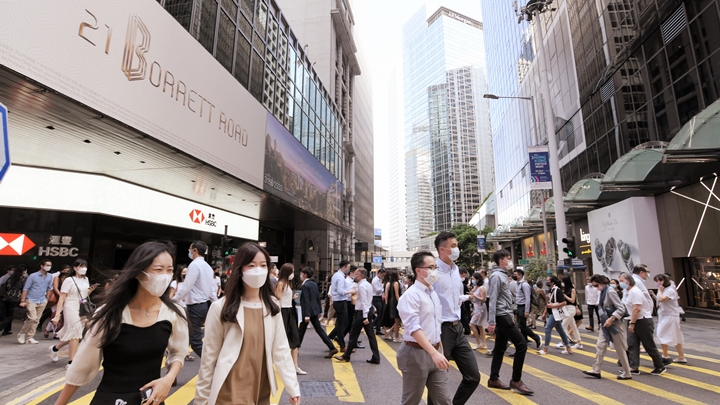 No plans to mandate beneficiaries of public funding to stay in HK, says labor chief
Hong Kong's labor chief said the SAR government currently has no plans to set terms mandating beneficiaries of public funding to stay in Hong Kong for development.
His comments came after lawmakers raised concerns on whether authorities will set terms for all talent retention measures involving public funding support to ensure that the relevant beneficiaries would stay in Hong Kong for development.

In a written response to the Legco on Wednesday, Secretary for Labour and Welfare Chris Sun Yuk-han said that as long as Hong Kong maintains its competitiveness and provides local talents, particularly the young ones, with promising prospects and potential, people will choose to stay.

"Talents trail opportunities," he added.

Sun also highlighted that the city's distinctive advantages have provided unlimited opportunities in Hong Kong.

Meanwhile, he said the SAR government is committed to nurturing local talents by supporting Hong Kong citizens to equip themselves and in skills-upgrading with public funding - including subsidizing education, encouraging start-ups and continuing education, for embracing the world of opportunities in the near future.