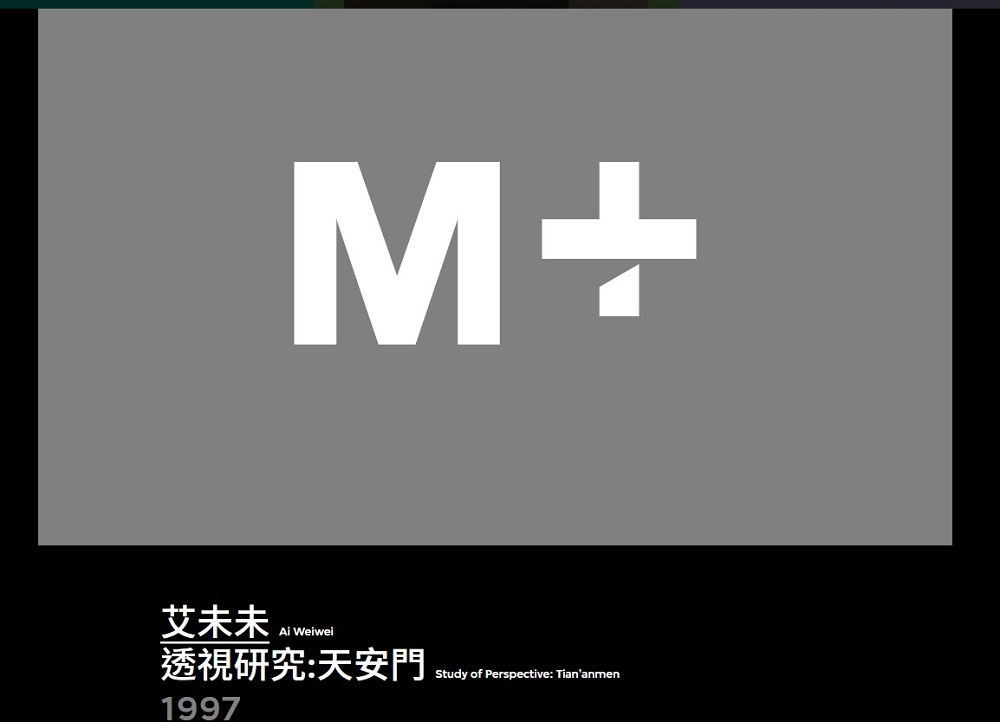 No photo for controversial collections on M+ museum website
There is no photo for certain controversial collections shown on the M+ museum website, with only descriptions in Chinese and English.
Among the collections is Mainland activist Ai Weiwei's controversial work – "Study of Perspective: Tian'anmen", displaying a middle finger in front of the Tienanmen Square. His work was once challenged for violating the national security law.

There is also no photo for another collection of Ai – "Map of China".

Another collection without any photo is "Rising One Meter for the Nameless Mountain" by artist Cang Xin. His work, which shows several men and women lying naked on top of others on a mountain, was slammed as inappropriate.

In response, the museum said it is handling the images for the collections individually according to the advice given by the Office for Film, Newspaper and Article Administration.

Such images will not be uploaded to the website before the work is completed, it said.