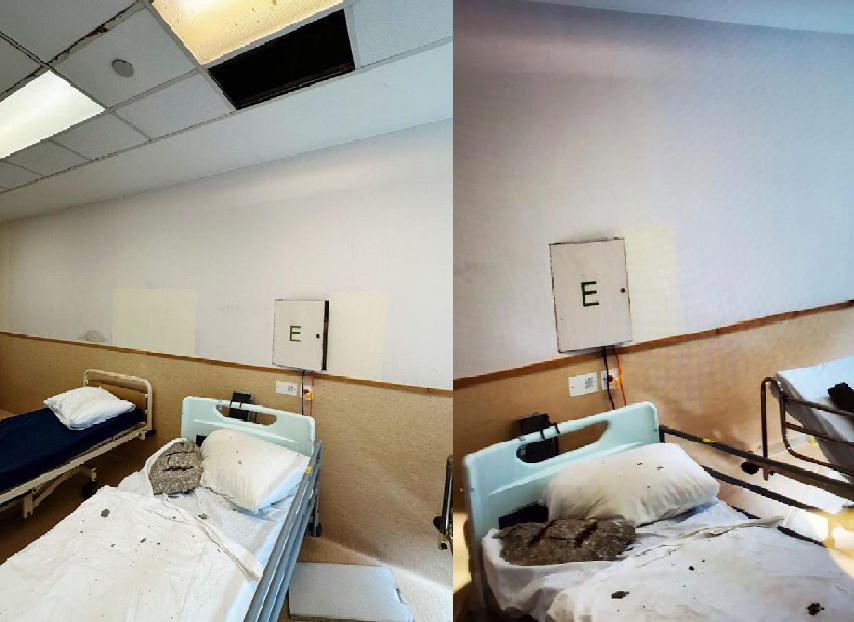 No one injured after a concrete slab falls off in Castle Peak Hospital ward
A slab of concrete fell from the spalling ceiling in a Castle Peak Hospital ward last November, luckily no one was hurt, but the Hospital Authority has not revealed the incident for more than three months until today.
According to the photos posted on social media on Sunday, a ceiling of a ward in the Castle Peak Hospital suffered spalling while a piece of concrete fell next to the pillow on a bed. Part of the ward's suspended ceiling also fell off.

A spokesperson of the Hospital Authority (HA) confirmed on Sunday that the incident happened last November, and no one was injured.

It added that the hospital was asked to submit an investigation report under HA's requirement, and the ceiling' fall was due to the leakage of the water pipe.

HA further said the repairing work contractor completed a maintenance project last December.

The news came after several safety scares in public hospitals in the past weeks. A surgical light fell in an unused operation room at United Christian Hospital last month, which caused an anesthetic assistant to be injured.

Apart from that, a ceiling hoist track in a Medicine and Geriatric Rehabilitation Ward of Tuen Mun Hospital broke earlier this month and led the cover of the equipment to fall from the ceiling.