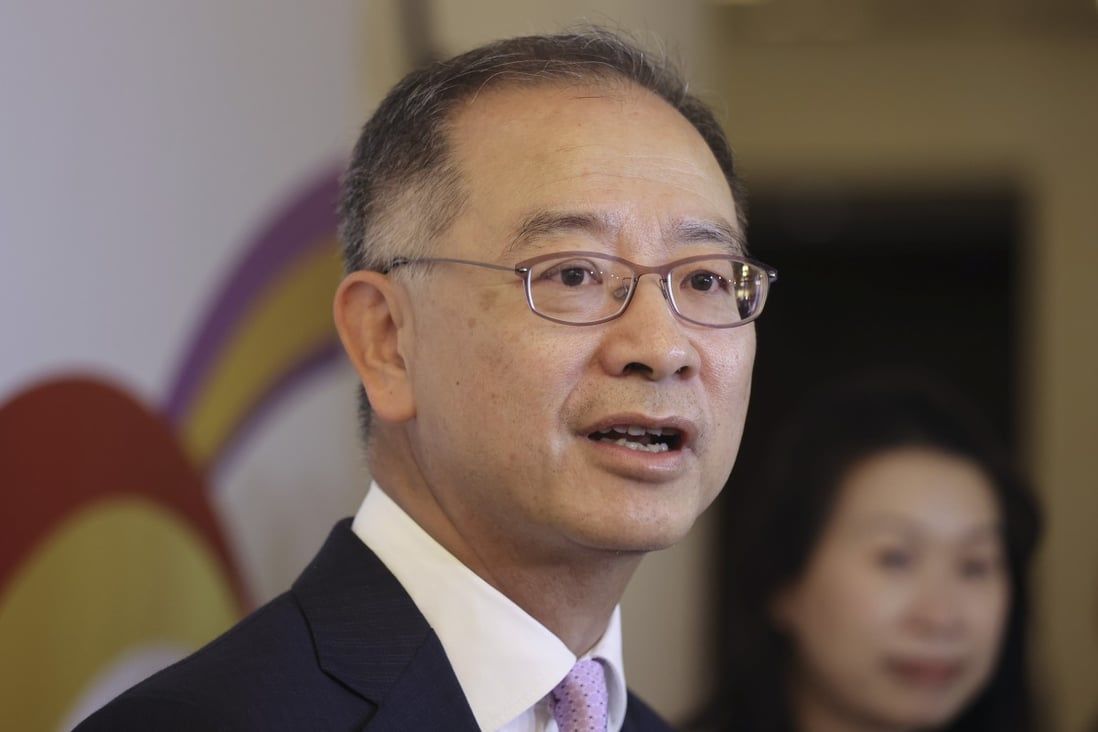 No 'light-touch regulation' for crypto in Hong Kong, HKMA chief says
HKMA Chief Executive Eddie Yue said crypto 'regulations will be tight' and those who do not like it are 'welcome to go elsewhere' in comments weeks ahead of new rules.
Hong Kong does not intend to have relaxed regulations on virtual assets as it seeks to become an international industry hub, a top official said in comments that come just weeks ahead of new licensing rules for crypto exchanges going into effect.

"Our regulations will be tight," Eddie Yue Wai-man, Chief Executive of the Hong Kong Monetary Authority (HKMA), said at the Bloomberg Wealth Asia Summit on Tuesday.

"We will let the industry develop and innovate. We will let them create the ecosystem here, and that actually brings a lot of excitement," Yue added. "But that doesn't mean light-touch regulation."

As governments around the world start to rein in the freewheeling crypto industry following a series of meltdowns last year, Hong Kong has re-emerged as an appealing destination for some firms after the city declared last October its ambition to become a global virtual asset centre.

In February, the Securities and Futures Commission (SFC), Hong Kong's securities watchdog, proposed new rules for retail participation in crypto trading, saying that retail investors will be allowed to buy tokens with large market capitalisations such as bitcoin and ether on licensed virtual asset platforms.

Under the rules that go into effect next month, all centralised virtual asset trading platforms operating in Hong Kong or marketing their services to Hong Kong investors will need to be licensed by the regulator.

The HKMA is also preparing a mandatory licensing regime for stablecoin-related activities by 2024, the city's de facto central bank said in February in a paper concluding a consultation launched last year. The rules as currently written would require the value of reserve assets backing a stablecoin – which is typically pegged to a fiat currency or basket of currencies – to equal the value of outstanding tokens at all times.

"What we want to do in Hong Kong is to say that, hey, this trend will continue. Let's put in the right regulatory framework in using the principle of same activity, same risk and same regulation," Yue said on Tuesday.

"If any participant [thinks] that the regulation is too tight, they're welcome to go elsewhere," Yue added.

While continuing to reiterate its commitment to virtual assets amid recent market turmoil, the government has also reminded the public of the potential risks involved in crypto markets.

Last month, at the city's largest crypto-themed event since Hong Kong pledged its virtual asset goals last year, the SFC also suggested that more oversight of decentralised finance (DeFi) platforms would be necessary. People "operating or performing" DeFi activities should be subject to Hong Kong's licensing requirements, Keith Choy, interim head of the intermediaries division at the SFC, said at the Hong Kong Web3 Festival, noting that "providing automated trading services" is a regulated activity whether decentralised or not.

At a separate summit last month, HKMA executive director Clara Chan warned that many blockchain use cases "may not involve intrinsic value", and could therefore be subject to extreme price and valuation volatility.