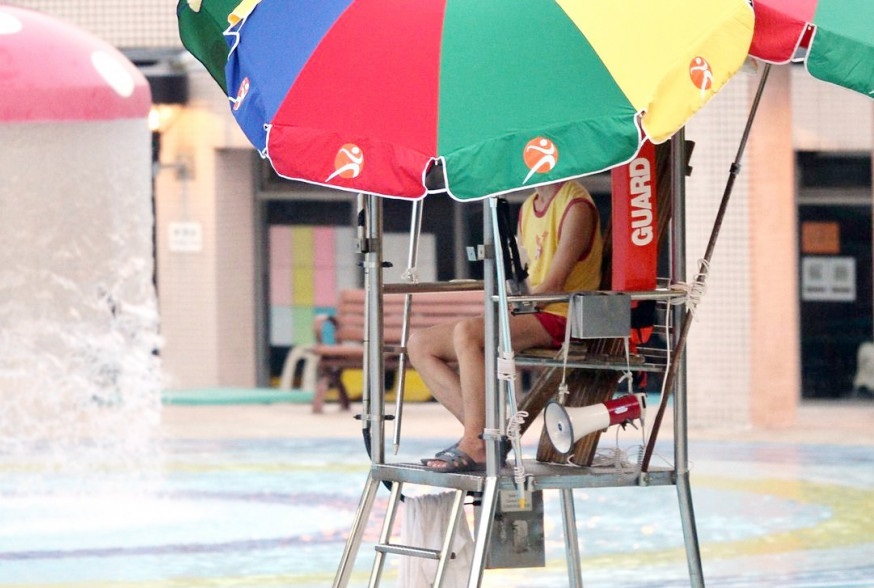 No lifeguard at half of all public beaches
No lifeguard service can be provided in 21 out of 42 beaches in Hong Kong due to a manpower shortage that has been made worse by the opening of Ocean Park's Water World.
The Leisure and Cultural Services Department said that this year's recruitment progress for lifeguards was gravely affected, as the selection interviews and trade tests did not go ahead as planned due to the closure of public swimming pools and beaches between December 2020 and March amid the pandemic.

Due to the closures, the LCSD and the Hong Kong Life Saving Society wer unable to conduct lifesaving training for new recruits and revalidation training for qualified lifeguards with valid lifeguard certificates, causing a substantial reduction in the supply of lifeguards.

The department also said that it faced keen competition with the private sector due to the growing number of private swimming pools in the city in recent years.

The LCSD added that the manpower supply for seasonal lifeguards would be tightened, as a large number of job opportunities will be available for lifeguards when Water World Ocean Park opens on September 21.

The department stated that it had employed 335 seasonal lifeguards this year.

Forty-four of them resigned before their contracts ended as of August 1, with a majority of them transferring to the posts of civil service lifeguards or non-civil service contract full-year full-time lifeguards.