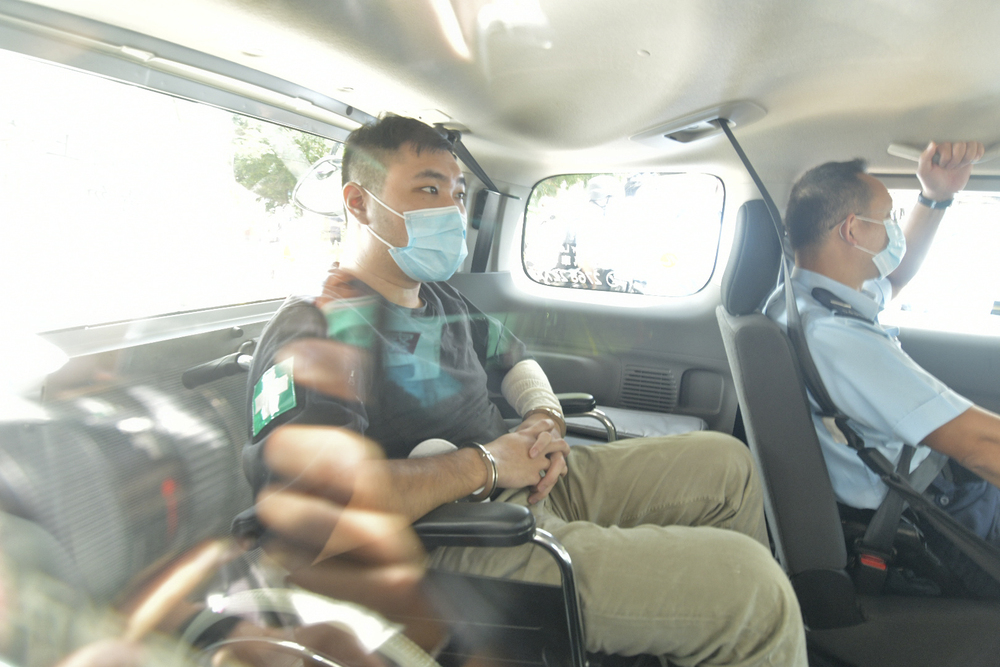 No jury trial for city's first national security case
There will be no jury for Tong Ying-kit, the first person charged under national security law, as his trial begins tomorrow.
Tong earlier applied for judicial review after secretary for justice Teresa Cheng Yeuk-wah directed the case to be tried without a jury. His application was denied by the High Court. He then appealed against the court's decision, which was banned by the Court of Appeal today.

Jeremy Poon Shiu-chor, president of the Court of Appeal, pointed out that although jury trial is the conventional mode of trial in the Court of First Instance, it should not be assumed to be the only means of achieving fairness in the criminal process. Neither the Basic Law nor the Bill of Rights specifies trial by jury as an indispensable element of a fair trial in the determination of a criminal charge.

The court added there is a real risk that the goal of a fair trial by jury will be put in peril when personal safety of jurors and their family members is under threat and due administration of justice might be impaired.

In such circumstances, the only assured means for achieving a fair trial is a non-jury trial by a panel of three judges. Such a mode of trial servesthe prosecution's legitimate interest in maintaining a fair trial and safeguards the accused's constitutional right to a fair trial.

The Court of Appeal also said the national security law has a special constitutional status focusing on preventing and suppressing acts endangering national security.

It has to be read together with relevant articles of Basic Law and Bill of Rights to ensure the primary purpose of the national security law is served.

The case will be handled by a panel of three designated judges, Esther Toh Lye-ping, Anthea Pang Po-kam and Wilson Chan Ka-shun.