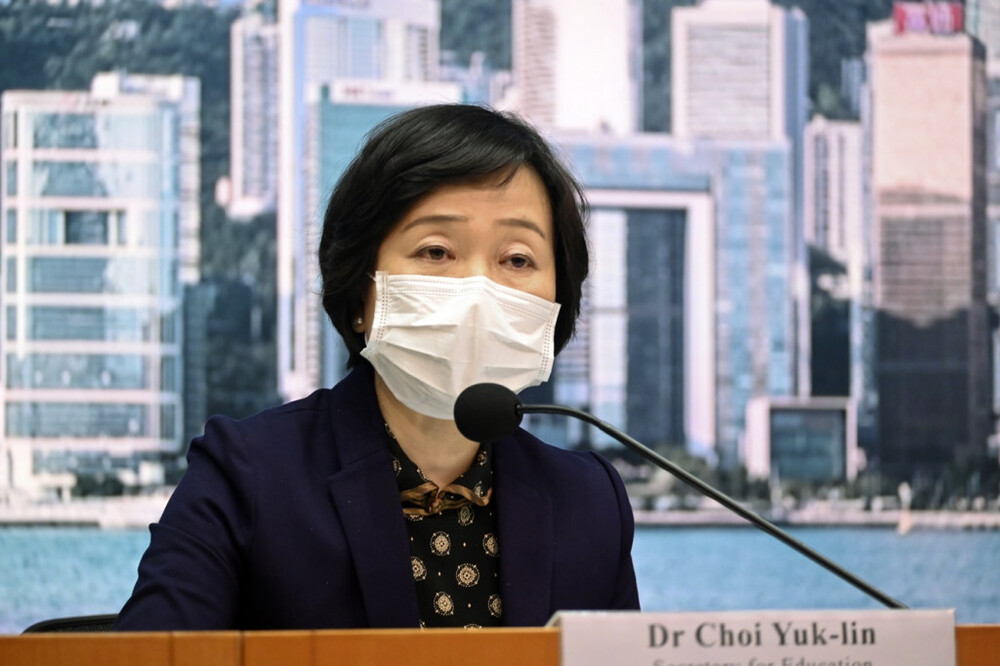 No interfering in university affairs over emblem change, says education chief
Secretary for Education Christine Choi Yuk-lin claimed today that Chinese University has abided by the regulations during the changing of its emblem, noting authority will not intervene in universities' internal governance.
In response to lawmakers' argument about poor governance in universities at the Legislative Council on Wednesday, the education minister said the university's Administrative and Planning Committee, which made the decision to change the emblem, was statutorily established.

"The government will not interfere with institutions' governance and decision-making," she said.

The Chinese University of Hong Kong (CUHK) reverted to its old emblem last month after the new version existed for only seven days but faced rising public backlash criticizing its failure to conduct a public consultation before the logo change.

Lawmaker Tommy Cheung Yu-yan, one of the university's council members, questioned the Legislative Council that the public failed to effectively monitor such universities' governance, citing that the university council of CUHK was not informed of the emblem change.

Lawmaker Priscilla Leung Mei-fun said that public-funded universities have been given too much discretion, which led to loopholes for the CUHK management board to disregard the council's opinion.

Choi, however, said that various stakeholders in the community hold different opinions about the universities' governance, but it is important to have frank communication to come up with a common way forward in the best interests.