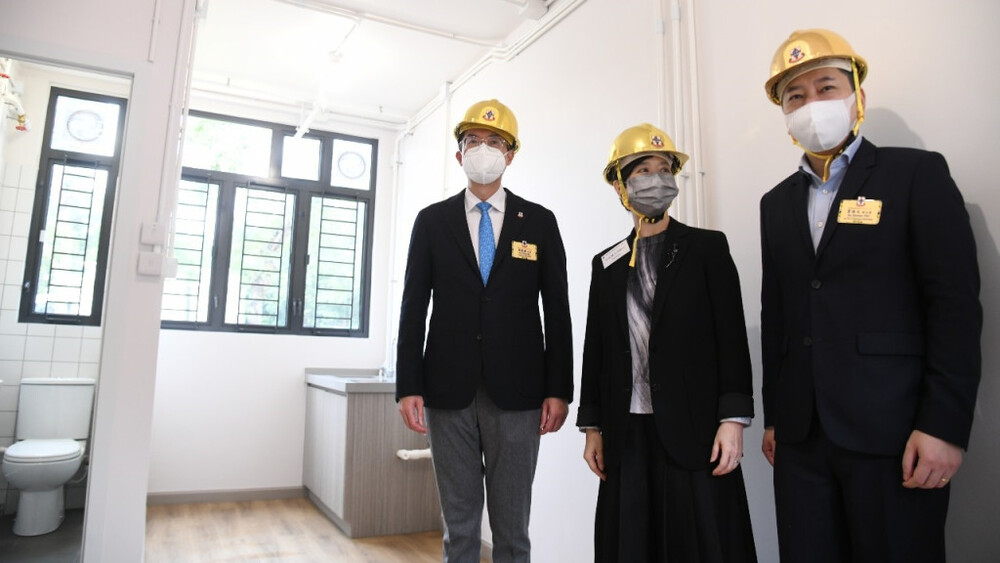 "No holds barred" in providing public housing, public must chip in: Housing Minister
The housing minister claimed today that the government has "run all the possible efforts" to increase the public housing supply, calling for society to participate in transitional housing construction projects.
Secretary for Housing Winnie Ho Wing-yin attended the groundbreaking ceremony of the transitional housing construction project of Ma On Shan Lok Wo Sha Lane on Tuesday.

"The government has pulled out all the stops in building public housing in the next decade, including transitional housing, for solving the long-term housing shortage problem," she said in a speech delivered at the ceremony.

"We expected the non-government organizations to participate in our projects for contributing innovative thinking of creating a living environment with a greater sense of well-being to Hongkongers."

She added the Lok Wo Shan project, which is co-organized by the government and Tung Wah Group of Hospitals, will bring around 436 units to benefit over 1,100 residents by next year when it completes.

According to the Policy Address issued this year, Hong Kong aims to complete the construction of about 30 000 units in five years, increasing the overall public housing supply by about 25 percent.