Trial scheme, which will give monthly allowances to 90,000 households who have waited years for public housing, to start next month, but officials say there is nothing to stop landlords raising rents to benefit from handouts.
At least 90,000 households who have waited years for public housing could begin to receive monthly cash allowances for the first time next month, but Hong Kong officials admitted it would be difficult to prevent landlords from taking advantage of the three-year programme and raising rents.

Some organisations have also expressed disappointment that the HK$8 billion (US$1.03 billion) pilot scheme excludes single public housing applicants under the age of 60.

The relief, which was one of 10 initiatives announced by Chief Executive Carrie Lam Cheng Yuet-ngor in January 2020 aimed at improving livelihood issues for low-income families, is also not applicable for those who are living in public housing or receiving Comprehensive Social Security Assistance, the government subsidies that provide a safety net.

Authorities emphasised that the scheme was not a rent subsidy, and the cash allowance's objective was to provide relief measures to those in need.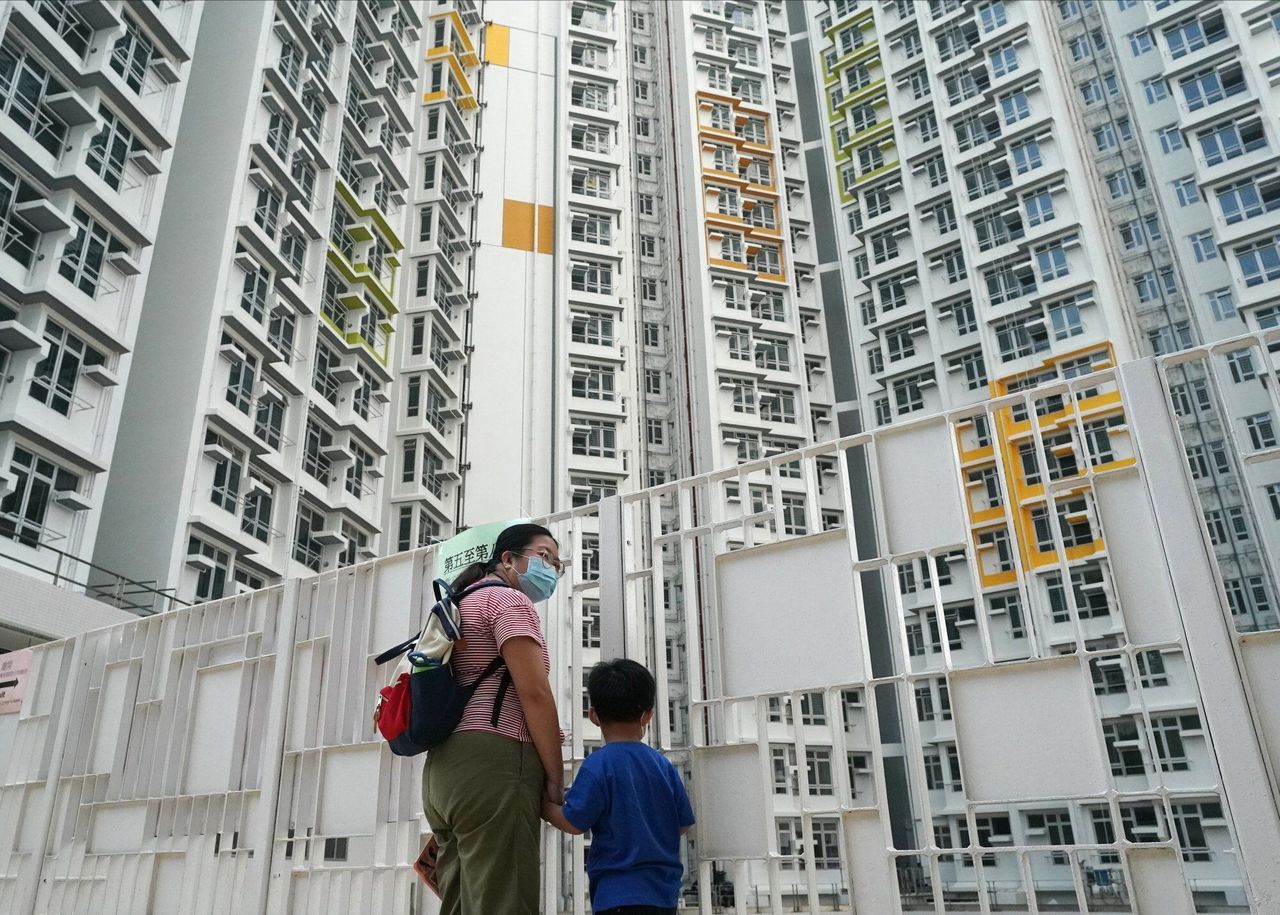 Tenants arrive at the Chun Yeung Estate in Fo Tan, which was previously used by the government as a coronavirus quarantine centre.

Asked if the measure could end up seeing the money going into landlords' pockets without rent control, officials pointed out that Hong Kong was a free market, but said they were working on introducing a tenancy control bill on subdivided flats.

"For private landlords, this is something the government cannot honestly control … hopefully [rent controls for subdivided flats] will balance the potential impact," said Agnes Wong Tin-yu, permanent secretary for transport and housing and director of housing, at a press conference on Thursday.

Wong added that the government was "almost at the final stage" of preparing the rent control bill and aimed to introduce it in the current legislative session, which ends in October.

Notification letters and application forms will be sent to low-income households who have already waited for public housing for more than three years – the longest applicants should have to wait under the Housing Authority's pledge – by the end of June, with successful applicants able to receive the cash allowance via bank transfer by the end of July at the earliest.

The subsidy will stop when applicants have had an offer for a public rental flat.

The trial scheme, which will be reviewed after it finishes in mid-2024, provides a subsidy equal to half of welfare payments received. For example, a two-member household would receive HK$2,250 a month, with households of six or more people getting HK$3,900.

The average waiting time for public housing has climbed to 5.8 years, the longest period in more than 20 years. Many in the queue have no choice but to live in poorly maintained subdivided flats in rundown urban buildings while they wait.

More than 253,000 applicants are on the waiting list, including about 100,500 who are single and non-elderly, according to the latest figures from the Housing Authority.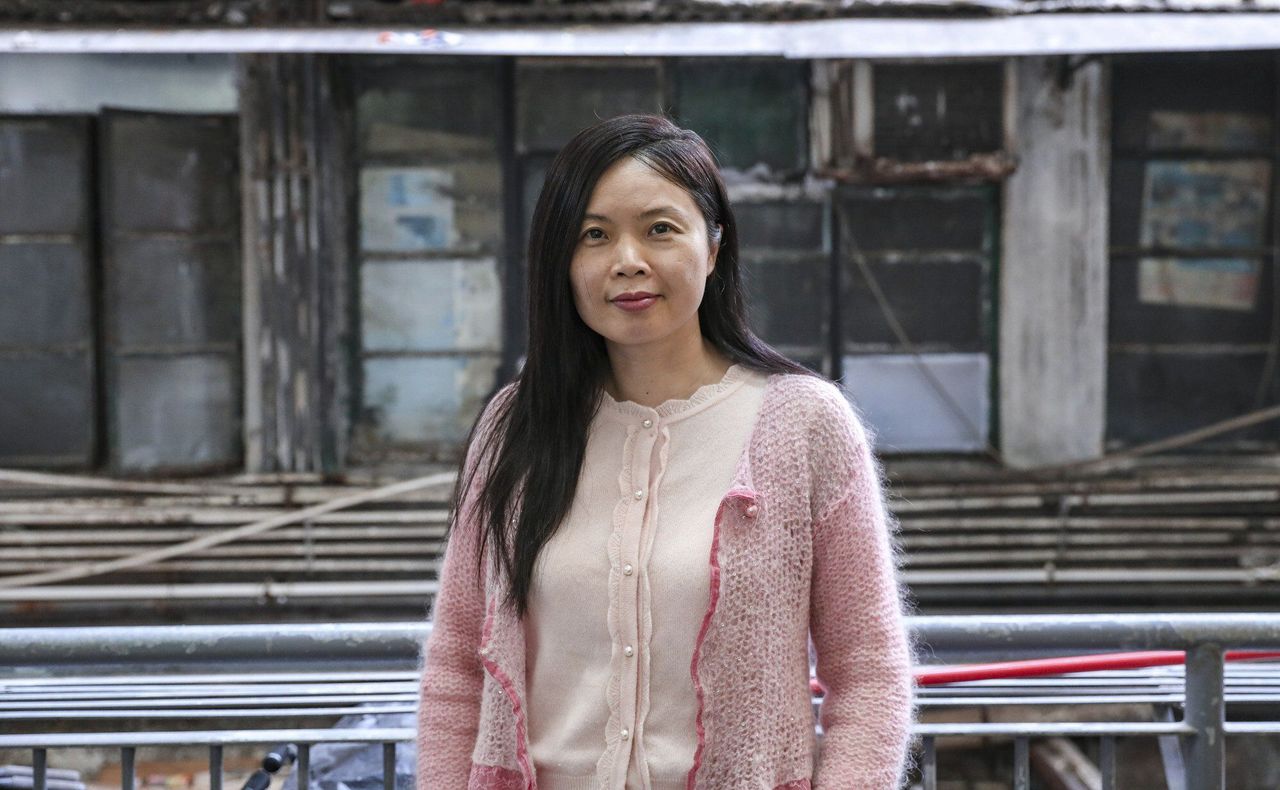 Sze Lai-shan, from the Society for Community Organisation.

While the Federation of Public Housing Estates said the scheme could help alleviate the financial pressure of low-income households, they urged the government to expand the scheme to cover single non-elderly applicants.

Sze Lai-shan, community organiser for the Society for Community Organisation, echoed that sentiment.

"There's less public rental housing quota for single [non-elderly] people and their waiting time is the longest one among the other groups, excluding them from the subsidy is unreasonable and unfair for them," she said, adding the average waiting time for this group was at least 10 years.

A 44-year-old housewife and part-time cleaner surnamed Hon, who is from a family of four, said the scheme was "better than nothing". Her family is eligible to receive up to HK$3,050 (US$393) every month.

However, she worried her landlord might increase rent prices in the future for her subdivided unit, where she paid around HK$5,600 a month.

"If it's raised then we have no choice but to move," she said.

For Jacky Lau Kwok-hung, a single non-elderly applicant who has been waiting for public housing for 13 years, being excluded from the Cash Allowance Scheme has been unfair to him.

"As Hongkongers, we live in one city together. We all have living expenses to take care of, why is it that single people waiting for public housing alone are not eligible? It's very unfair," said the 34-year-old, who pays HK$2,500 to rent a 40 sq ft unit.

Officials have identified lack of affordable housing as one of the most crucial issues facing the city, which was ranked the most expensive property market for 11 straight years, according to a Demographia International Housing Affordability survey.

Meanwhile, the Transport and Housing Bureau has funded some HK$10 billion to the Hong Kong Sheng Kung Hui Welfare Council to provide 1,800 transitional housing flats for low-income families who have waited for public housing for at least three years, ranging from 147 sq ft to 340 sq ft.

Known as the United Court Transitional Housing project, it is expected to benefit about 5,000 families. The land concerned is leased at a nominal rent by Sun Hung Kai Properties for a minimum of eight years.

Shared facilities including communal kitchens, children's play areas and recreational areas will be available for residents. A community centre will also be provided to offer childcare, parental education, nursing consultation and counselling services.

The government has committed to providing more than 15,000 transitional housing flats for those awaiting public housing.