Residents say they have remained at home for a week after testing positive for Covid-19, but authorities have not offered any assistance so far.
Hong Kong residents stuck at home for a week after testing positive for the coronavirus have complained about the government's lack of response to their plight, saying they are still waiting for medical treatment.

A 26-year-old logistics clerk, who only gave his surname as Lee, said on Friday he was still waiting at home for further instructions from health authorities, a week after testing positive.

Lee's parents took care of him at the flat they shared in Wong Tai Sin. Their son's fever came down from 38.5 degrees last Saturday to 37.8 on Friday after he took some Panadol pills.

"I can understand the great pressure on the medical system, but it is not an excuse for the government to ignore us, without a call or any help in daily life," Lee's 67-year-old father said.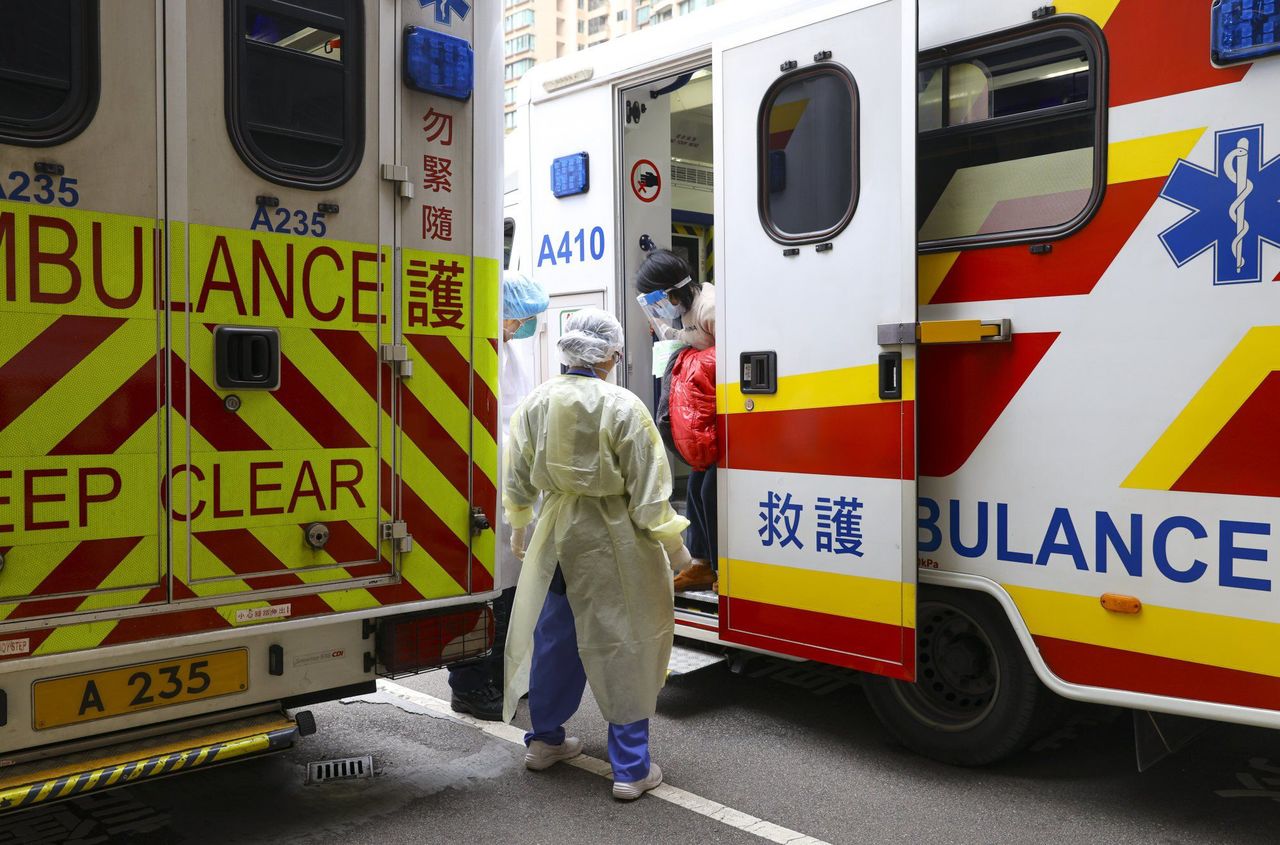 A Covid-19 confirmed patient is taken to hospital in Jordan on Thursday. Residents who tested positive for the virus have said they have not received help from the government so far.

The parents were deemed close contacts of a Covid-19 patient and placed under 14-day home quarantine. They tested negative using rapid antigen test kits after realising their son was infected. However, they could not get tested again as the kits were sold out.

Lee's father said his friends had helped deliver food and daily necessities for the past week, adding the delay in medical treatment and simultaneous home quarantine would lead to a higher risk of cross-infection.

"I can't tell if my son has already infected me as we have to share the same facilities in a small home. If I am infected, I can only accept my fate," he said.

Public hospitals are overwhelmed by the surge in infections, meaning residents who test positive have to wait for a few days before being admitted.

On Tuesday, the government allowed close contacts of patients to be isolated at home in a bid to ease the pressure on quarantine facilities.

Dr Chuang Shuk-kwan, head of the communicable disease branch at the Centre for Health Protection, described the pandemic situation as "critical" due to the overwhelmed health care system. As of Friday, 85 per cent of public hospital beds were filled. The Department of Health is considering deploying hotels as isolation facilities.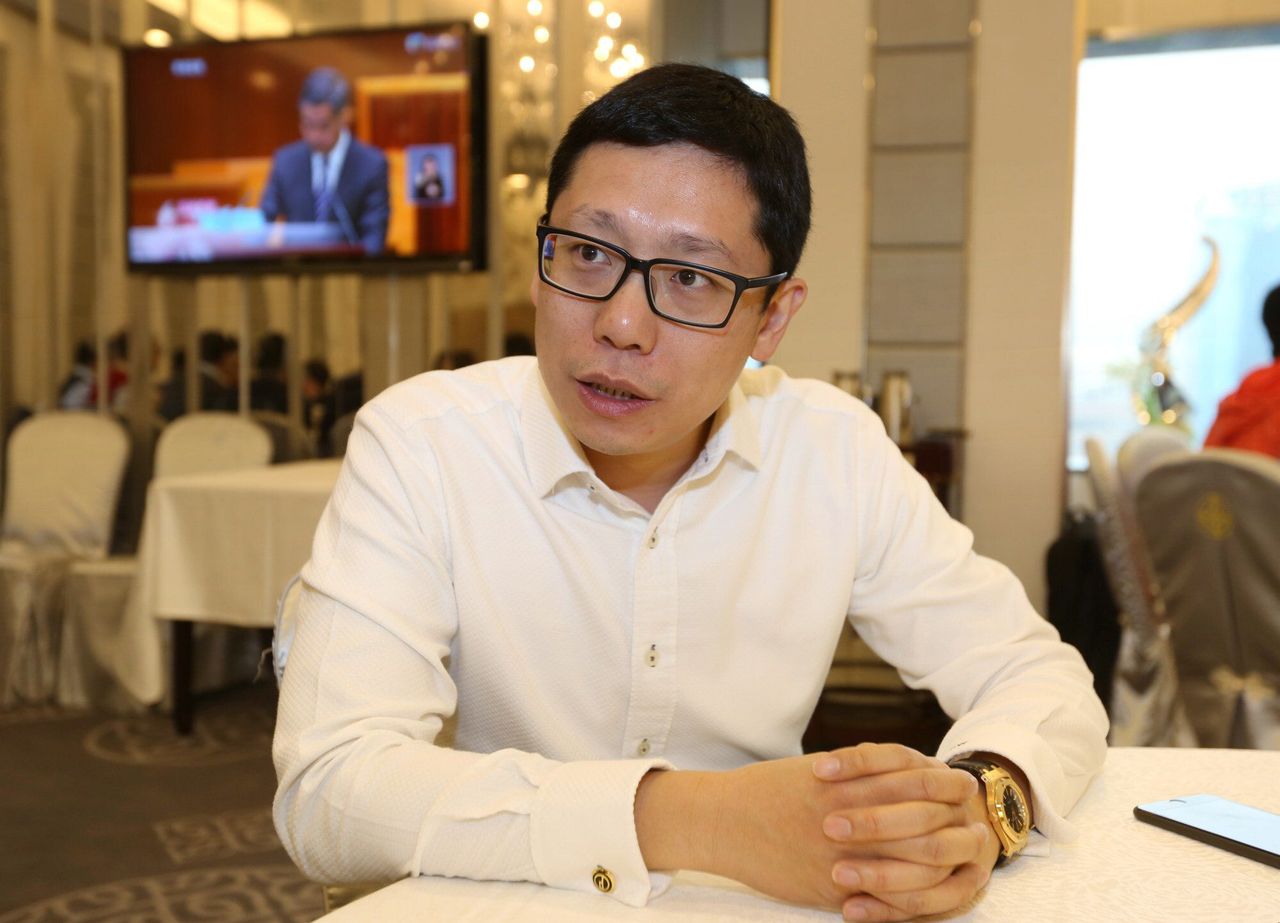 Simon Wong of LH group.

Simon Wong Kit-lung, who runs 39 eateries that employ about 700 people under the LH Group, said one of his workers who was infected on February 4 at Yuen Long Plaza had been waiting for a week to be admitted to hospital.

"He is still waiting for medical treatment, who knows if he is still infected or not because no authority pays any attention to him," Wong said.

Sham Shui Po resident Cassie Mak complained about the government's lack of response after she, her 12-year-old son and 13-year-old daughter tested positive on Tuesday and were forced to remain at home.

"The delay in treatment will put the city at risk of cross-infection and worsen the pandemic situation," Mak said.

The 44-year-old said she was worried her husband, who had a negative result, would be infected as well, even though she kept cleaning everything after each use at home.

"No one told us how to treat the coronavirus at home, so I could only buy cold medicine to try," she said.

Betty Wong, a 30-year-old who has a brain disease, complained about the lack of clear guidelines on home quarantine for close contacts.

Wong's infected 65-year-old father is in hospital for treatment. As his close contacts, she and her mother wore masks for 24 hours and had meals separately at home.

"The government's unclear anti-coronavirus strategy has made us more worried than the virus itself," she said.

Without any help from health authorities, Wong missed her regular medical check-up during her home quarantine.

Wong's neighbour, 22-year-old student Zoey Leung, said she was worried about cross-infection in the building as there were no clear instructions on handling medical waste.

"I had no idea which households were quarantined. I only noticed a few test kits disposed of in the corridor which made me scared," she said.

Respiratory medicine expert Dr Leung Chi-chiu suggested residents reduce contact with others as much as possible and maintain good ventilation at home.

"There are no proper facilities for quarantine at home, which may lead to a huge problem during the pandemic," he added.

As of Friday, there were 20,119 confirmed cases and 218 related deaths, with more than 1,500 preliminary-positive infections.