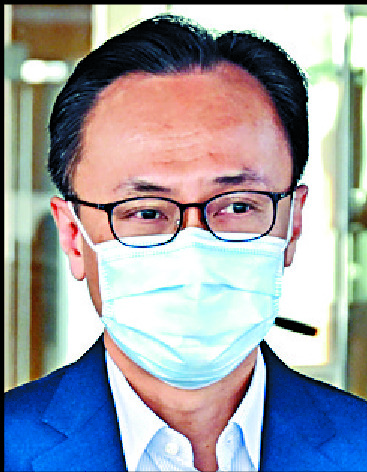 No compromise on finding right civil servants
Recruitment of civil servants is about finding the right people, but not having as many candidates as possible, says the Secretary for Civil Service, Patrick Nip Tak-kuen.
Authorities announced last week they would add assessments on national security law to civil servant recruitments.

In response to worries that the additional examination will make recruitment less appealing, Nip explained the rationale to lawmakers at the Legislative Council's public service panel meeting yesterday.

"The new requirement is necessary and reasonable to make sure government employees have correct knowledge on one country, two systems, the Basic Law and safeguarding national security," Nip said.

"I am not worried that will raise the threshold, as I have to emphasize that the number is not important. It is paramount to choose the right candidate."

Nip also echoed Chief Executive Carrie Lam Cheng Yuet-ngor in that the promotion of senior civil servants should not simply be based on experience, but should look at those with potential and good performance.

New People's Party chairwoman Regina Ip Lau Suk-yee said civil servants gave citizens an impression of inaction as the SAR government in the colonial era taught public servants to be politically neutral.

"As Hong Kong's last governor Chris Patten left his office, he taught civil servants to be politically neutral, which basically means not to listen to the chief executive and Beijing," said Ip.