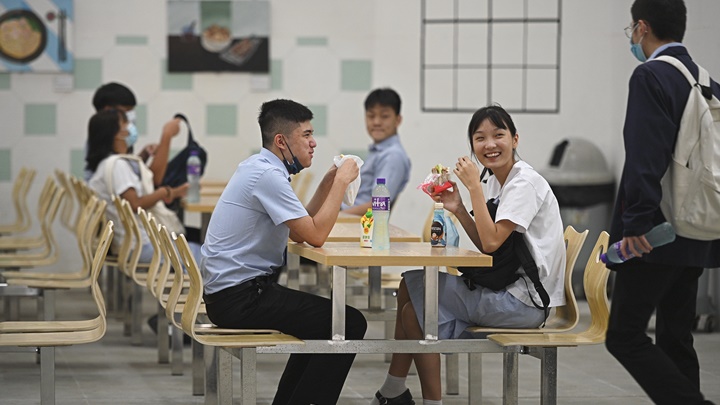 No barriers for school lunches: Education Bureau
The Education Bureau issued the guideline for disease prevention in schools today to grant students dining on campus without partitions installed on the table.
With the resumption of full-day face-to-face classes in schools, according to the new guideline, students will only be required to use individual lunch boxes for their meals with the dining places confirmed to be well-ventilated with adequate fresh air supply.

"Schools could also consider staggering mealtimes to reduce the number of students gathering," said the guideline.

According to the previous version of the health guideline, students were asked to face the same side during their dining time, keeping them at an appropriate distance from each other with transparent partitions installed on the desk to separate them.

Besides, the new guideline has ruled out the requirement to ask students in classrooms not to be face-to-face and have partitions on their desks, noting students should only pay attention to their distances.