Opposition muted as pro-establishment camp mulls different ways to win Legco seats.
Hong Kong's Legislative Council election is barely two months away, but there are few signs of campaigning anywhere in the city.

There has been little speculation over candidates or where they might contest and no banners, posters, or politicians with loudhailers appealing to voters in commercial and residential districts to support either the pro-government or opposition camp.

The election for the legislature will be the first since Beijing overhauled Hong Kong's electoral system this year to ensure that only "patriots" run the city. And although Legco has been enlarged from 70 to 90 seats, only 20 are set aside for direct elections from geographical constituencies.

Critics argue the changes have made it almost impossible for opposition candidates to take part, and only three centrist hopefuls have stepped forward so far.

"Normally the election is held in September and we would start preparing at the beginning of the year," said Yeung Yuk, acting chairman of the opposition party Hong Kong Association for Democracy and People's Livelihood, who ran as a candidate in 2016 and lost.

He recalled that five years ago, his party's potential candidates started going out to meet residents during Lunar New Year, handing out calendars and fai chun, the traditional decoration bearing good wishes in Chinese calligraphy.

Over the following months, the team formulated strategies, while candidates did all they could to stay in the public eye, before starting to give interviews from about three months before the election.

"This is no longer the case," he said.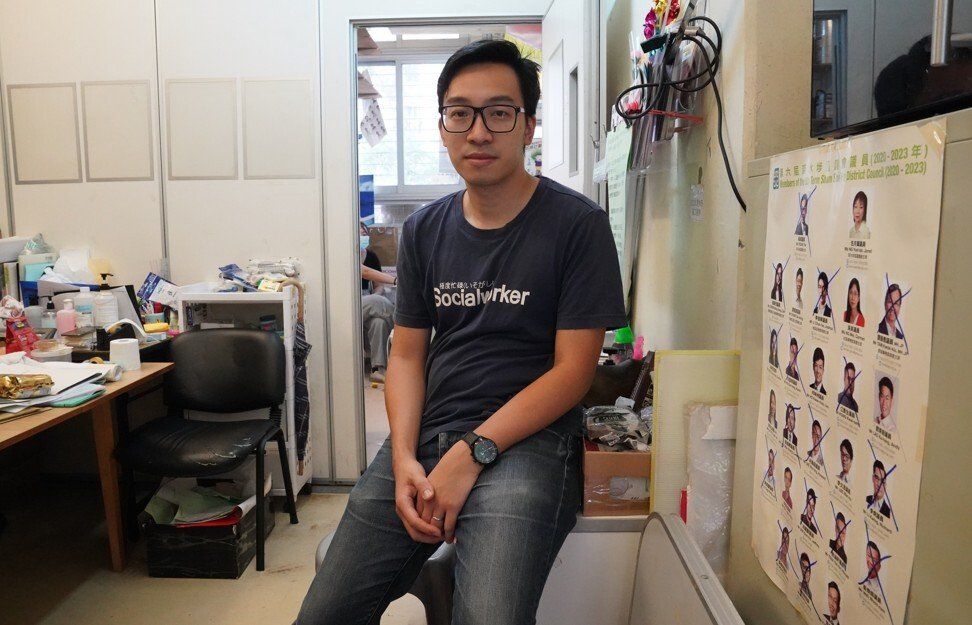 Yeung Yuk, acting chairman of the opposition party Hong Kong Association for Democracy and People's Livelihood.

On Saturday, his party announced that none of its members had expressed interest in running in the election. There was the same absence of interest from members of the Democratic Party, the city's largest opposition group.

So far, only a centrist party, Third Way, has said it will field candidates – chairman Tik Chi-yuen, vice-chairman Chui Ting-pong and secretary general Casper Tsui Chun-long. It will campaign jointly with Path of Democracy, which is led by government adviser Ronny Tong Ka-wah.

Political observers said even pro-establishment candidates appeared to be taking their time to understand the new system, which has provided them additional avenues for winning Legco seats.

But some pro-establishment figures said behind-the-scenes campaigning had already begun, though it was not as noticeable as before because the voter base had changed.

Potential candidates were reaching out to key groups of voters privately, and did not need to appeal to the masses like before, they said.

Regina Ip Lau Suk-yee, a lawmaker from the pro-establishment New People's Party, said: "We are still waiting to see who the opposition side will send in order for us to deploy our manpower."

Expecting the race to heat up soon, she added: "We have to finalise and wrap it up by the end of this month."

The Legco election will be held on December 19, with a two-week nomination period starting on October 30.

In March, the National People's Congress, China's legislature, approved a series of major changes to Hong Kong's electoral system.

The overhaul was a response to the 2019 anti-government protests in the city and the opposition camp's sweeping victory in the district councils election of November that year.

The Election Committee, previously only tasked with choosing the city's leader, was expanded from 1,200 to 1,500 members and given new powers to vet election candidates to ensure that only "patriots" were cleared to contest. Its members were elected in September.

The expanded Legco was reconfigured to have 40 members fielded by the Election Committee, 30 from functional constituencies made up of trade and professional sectors, and only 20 elected directly by voters.

In 2016, half the members of the 70-seat legislature were directly elected.

All potential candidates this year must secure at least two nominations from each of the five sectors in the Election Committee, at least one of which must be made up entirely of pro-Beijing loyalists. Candidates will also be vetted by a committee led by the government.

Chinese University political scientist Ma Ngok said there was no need for the pro-establishment camp to start campaigning even though the election was so close.

"The competition has disappeared," he said.

He added that the 40 new seats to be filled by the Election Committee – some or all of whom can come from its own ranks – had provided a new option for pro-establishment candidates.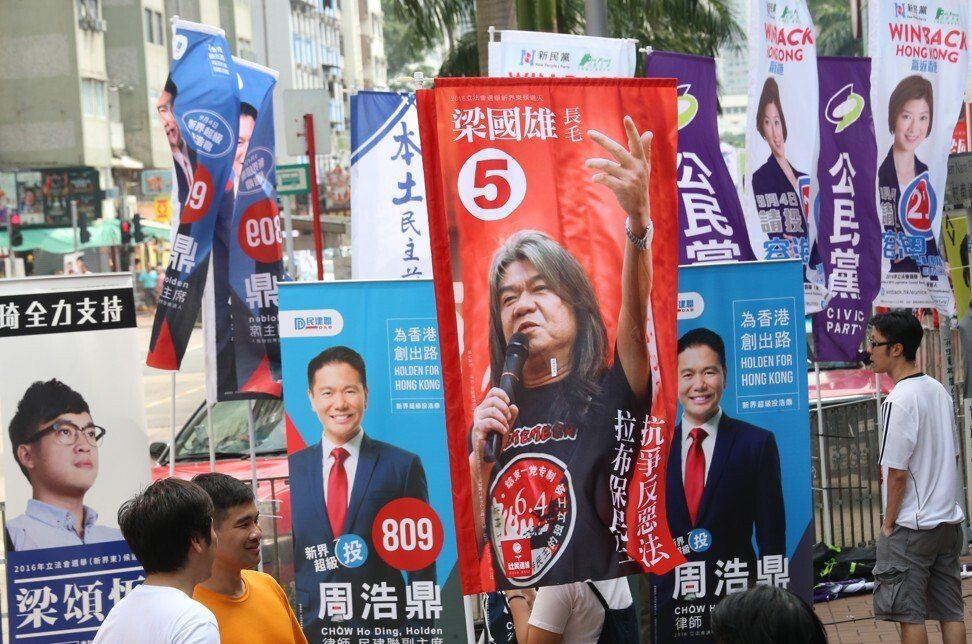 Election day for Legco 2016.

There has been speculation in recent weeks over the pro-establishment candidates likely to contest the 20 directly elected seats, and those who prefer to get into Legco via the Election Committee route.

"The pro-establishment camp may still be deciding who will take which path," Ma said.

But lawmaker Leung Che-cheung, from the Democratic Alliance for the Betterment and Progress of Hong Kong (DAB), the city's largest pro-establishment party, disagreed.

He said many had already made up their minds and had started reaching out to Election Committee members.

"It's no longer about banners but telephone calls and emails," he said.

One pro-establishment figure, who preferred to remain anonymous, said he had sent emails congratulating those elected to the Election Committee as a "soft approach" to appealing to them.

Leung said the same change was happening in the functional constituencies which have 30 seats. Previously a large number of members in particular trades had to vote, but now a smaller number of leaders of each group would vote.

From 18 sectors with individual members voting in 2016, there are only nine this year. Leung said it meant some of this year's candidates in the functional constituencies had to reach out to fewer voters.

He said the pro-establishment parties were also making some changes in the way they picked candidates for the 20 geographical seats.

For example, his party, the DAB, will make prospective candidates debate policies before choosing who should contest the election.

Acknowledging the change of mood this year, Leung predicted the voter turnout in December was likely to plunge from the 58.28 per cent turnout in 2016 when 2,202,283 votes were cast.

But he said he believed that was something Beijing was prepared to accept.

"This is about choosing people who are capable. Whether there will be people voting or not is beside the point," he said.