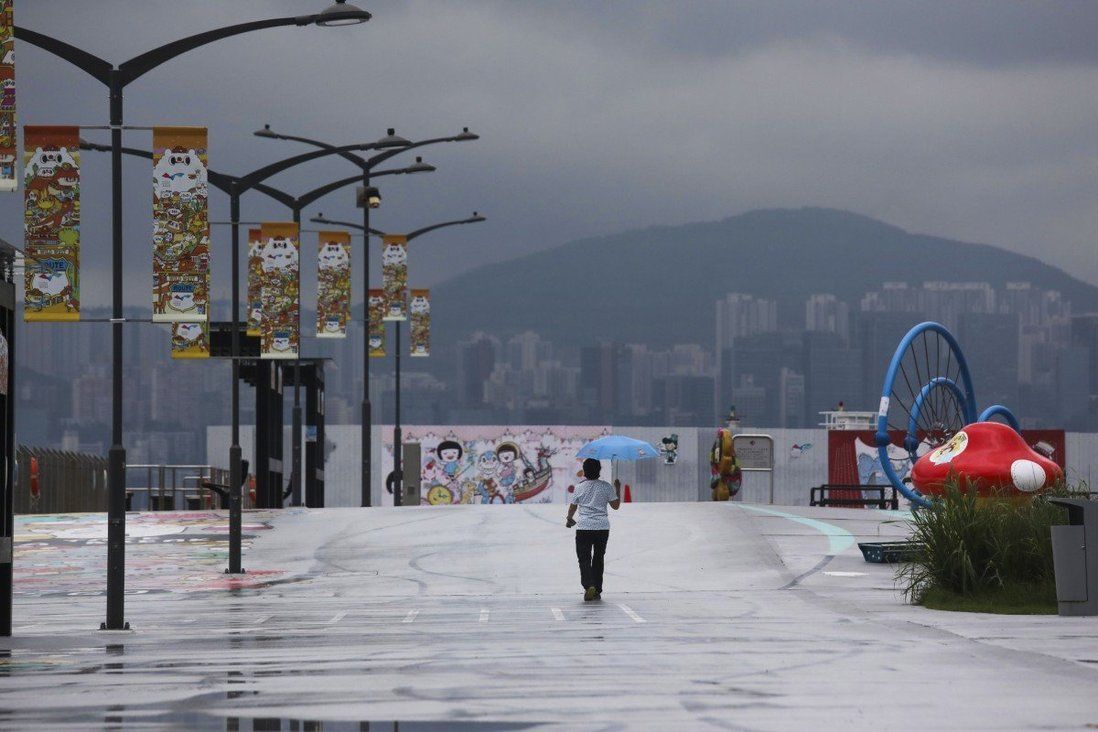 No 3 typhoon warning signal looms for Hong Kong on Thursday night
Observatory says wind expected to strengthen by evening, with No 1 signal already in force.
The Hong Kong Observatory may consider issuing a No 3 typhoon warning signal on Thursday night as storm Chaba nears, with Chinese President Xi Jinping and his wife expected to be in the city by the afternoon for 25th anniversary handover celebrations.

The news came as Chaba was upgraded to a tropical storm, with maximum wind speeds of 63km/h to 87km/h near its centre.

Cheung Ping, senior scientific officer at the Observatory, said Chaba would be closest to Hong Kong by tomorrow evening, at around 300km.

Cheung said it was too early to say if a No 8 gale or storm signal would be issued tomorrow.

But he added: "We do not recommend citizens to have any water activities tomorrow. For air activities, we will continue to communicate with the authorities to update the weather situation."

The tropical depression over the central part of the South China Sea was estimated to be about 740km south of Hong Kong at 10am.

It has been forecast to move north-northwest at about 12km/h in the general direction of the coast of western Guangdong.

The No 1 signal was in force on Wednesday night and is expected to continue until 6pm on Thursday, meaning that a tropical cyclone is inside about 800km of Hong Kong and might affect the city.

"According to the present forecast track, the tropical depression will remain at a distance of over 500km from Hong Kong during the day," the Observatory said.

It added that as the tropical depression continued to edge closer to the coast of western Guangdong, winds were expected to strengthen gradually by nightfall, triggering a potential No 3 signal.

Squally showers and thunderstorms are expected in the next few days. There will also be swells and strong winds on Friday, with heavy showers at times over the weekend.

Xi will travel to Hong Kong by high-speed rail on Thursday afternoon for a two-day trip, with several outdoor visits anticipated, including one to the Hong Kong Science Park.

Xi is also expected to attend a flag-raising ceremony on July 1, which will be held at Wan Chai's Hong Kong Convention and Exhibition Centre in Golden Bauhinia Square.

It is expected that about four helicopters will perform a fly past with the national anthem and Hong Kong flag over Victoria Harbour on Friday morning.

Organisers of the celebratory events have kept a close eye on the weather and are braced for last-minute changes.

The name Chaba in Thai refers to a type of tropical bloom known as a shoeflower, part of the hibiscus family.