Commerce minister Edward Yau defends decision to grant Australian actress and her crew special dispensation to enter city, and says it 'strikes a balance' between helping the Hollywood star and Covid-19 control.
Hong Kong's commerce minister has defended the decision to allow Hollywood star Nicole Kidman to enter the city without being quarantined, saying the government had "struck a balance" between helping the actress and epidemic control.

Secretary for Commerce and Economic Development Edward Yau Tang-wah also said on Friday that a total of five members of the Amazon show Kidman was here to film had been granted exemptions, adding officials would continue to monitor the crew to ensure compliance with the rules.

Government confirmation on Thursday of the exemption, which was granted to the Australian actress because of her "designated professional work",sparked outrage among many groups while some lawmakers said Kidman had received "special treatment", given most inbound travellers faced up to 21 days of mandatory isolation.

Yau said the production team was doing a major television series in the coming weeks and months and it was noticed there was leeway in fulfilling control measures for a limited number of its members, so certain exemptions were made.

"These arrangements are not allowing anybody to be set free, but rather there are a number of conditions attached ... All these measures are meant to contain the risks in a manageable manner. As before, we often strike a balance between facilitation and epidemic control," he said.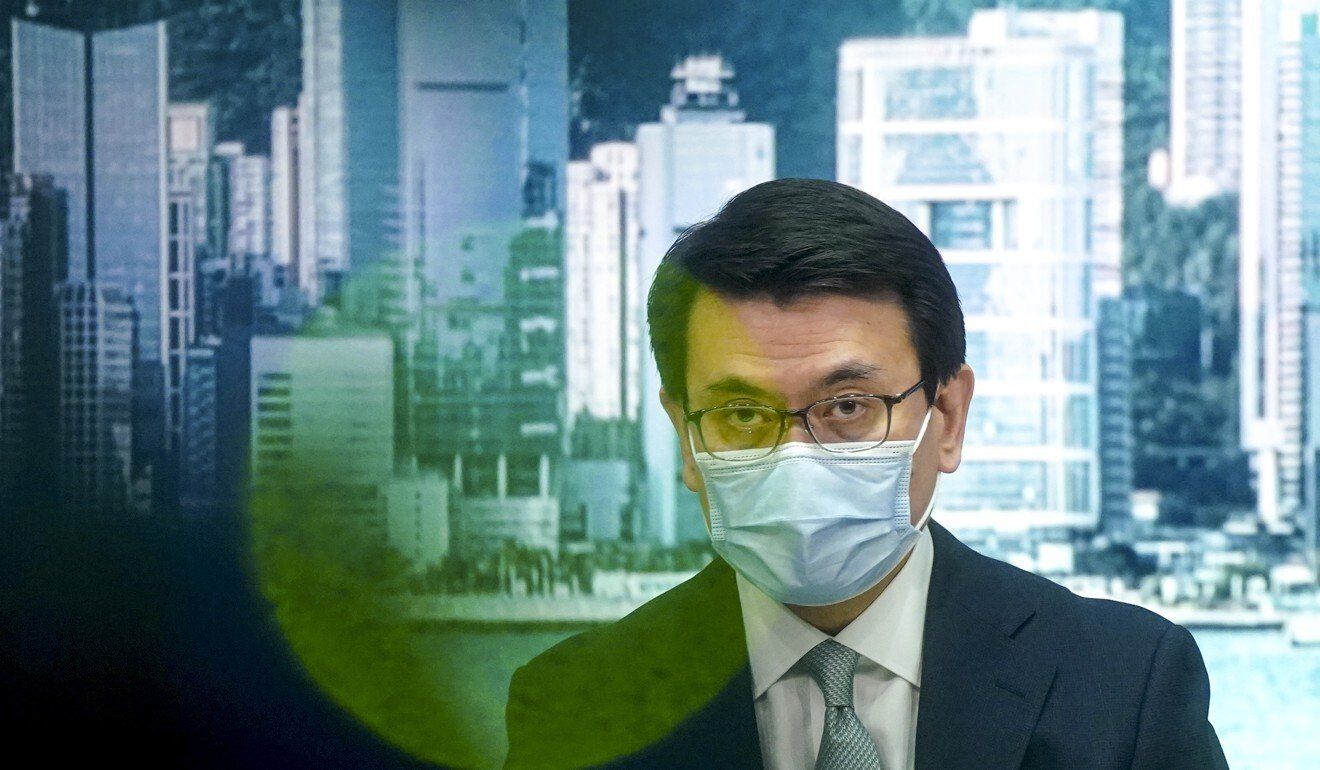 Secretary for Commerce and Economic Development Edward Yau.

According to government data, more than 41,200 notifications of medical surveillance were issued to exempted people in July. The number of issued documents was not equivalent to the total number of those who were exempt, the government said in a written reply to a lawmaker's question on Wednesday.

The government said the figure included those approved under all categories, of which cross-boundary goods vehicle drivers, freight and passenger crew members of aircraft and sailors for cargo operations on vessels in Hong Kong made up the largest group.

At another Legislative Council meeting on Friday, lawmakers grilled officials on why Kidman was granted an exemption.

"Will all foreign film stars be exempted from quarantine in the future if they come to Hong Kong for filming? If not, how do you explain that Nicole Kidman is superior to the others?" Michael Tien Puk-sun said.

Priscilla Leung Mei-fun said that while fairness and health safety were at the heart of the issue, the decision also raised doubts about the government's political acumen.

She also noted that as a lawmaker she would not be allowed to skip quarantine, and wondered how "the work of a lawmaker compares with that of a film star".

The role of the Food and Health Bureau was also raised, given it was the Commerce and Economic Development Bureau that allowed the Hollywood star to enter the city untroubled.

Lawmaker Regina Ip Lau Suk-yee said the government needed to balance public health with the city's economic development.

"If those measures are watertight and can prevent the spread of the virus, we would need to balance the pros and cons and let her come," Ip said. "When the Commerce and Economic Development Bureau approved her coming to Hong Kong, they should have considered the image of Hong Kong … it is a good thing to have a leading film star coming to Hong Kong and shoot in the city's nicest locations."

Health minister Sophia Chan Siu-chee said strict measures were in place for people exempt from quarantine, such as a ban on them having contact with the public, and following an officially approved itinerary.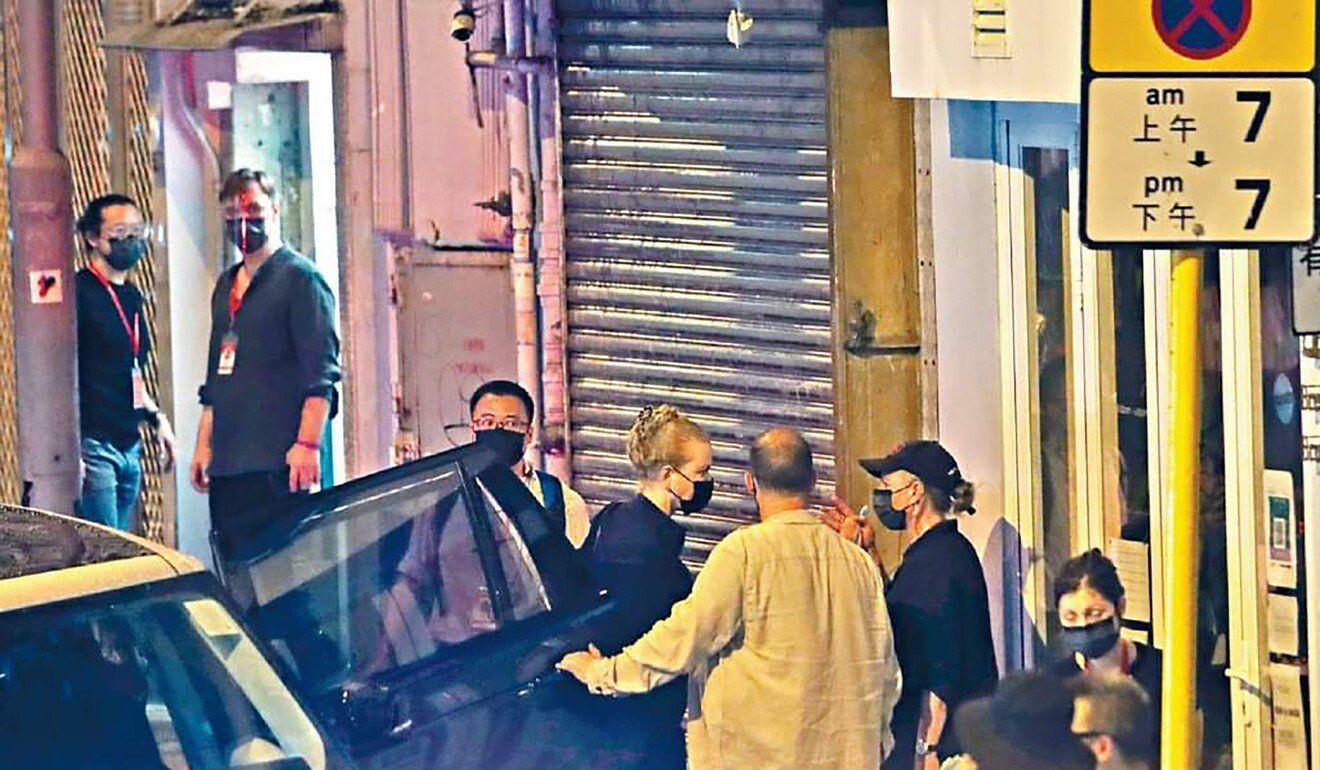 Nicole Kidman has been spotted out and around Hong Kong.

Kidman flew into Hong Kong from Australia last Thursday on a private jet to begin filming the drama series Expats about the lives of wealthy and glamorous expatriates, but was spotted shopping at fashion store COS on Queen's Road Central two days later.

Conditions that came with the crew's quarantine-free arrival included that they had to take at least three Covid-19 tests during the first two weeks of their stay, submit itineraries of their work activities, and travel only point to point as well as not use public transport.

Yau reiterated the government's stance that no breach of the crew's exemption conditions had been found so far and said officials "would accompany them to check and monitor whether they are following their predetermined itineraries".

That included costume fitting and rehearsals, he said, adding that the government would look into whether the crew's activities were work-related before granting approval.

Under Hong Kong's designation, Australia was moved to the "medium-risk" category on Friday. Fully vaccinated arrivals who tested negative for Covid-19 must undergo compulsory quarantine for 14 days in a designated hotel.

Respiratory medicine expert Dr Leung Chi-chiu said the government should have clearly defined the types of professional work that were fit for quarantine exemption.

"If ordinary activities of different sectors are also considered as professional work, the definition would seem to be too broad," Leung said. "[The government] has a responsibility to explain to the public clearly."

Film workers are not on a government list of 12 groups eligible for quarantine exemption upon arrival in Hong Kong. Among those eligible are officials carrying out government duties, directors of listed companies and executives of banking or financial institutions.

Leung said filming was not a convincing reason for an exemption, as days in quarantine would not greatly increase the costs for a production that ran for months.

Separately, the health minister revealed that runners from mainland China and low-risk areas – currently only New Zealand – would be able to compete in the Standard Chartered Hong Kong Marathon on October 24.

While athletes must be fully vaccinated, non-local runners will also need to be quarantined for at least seven days upon arriving in the city.