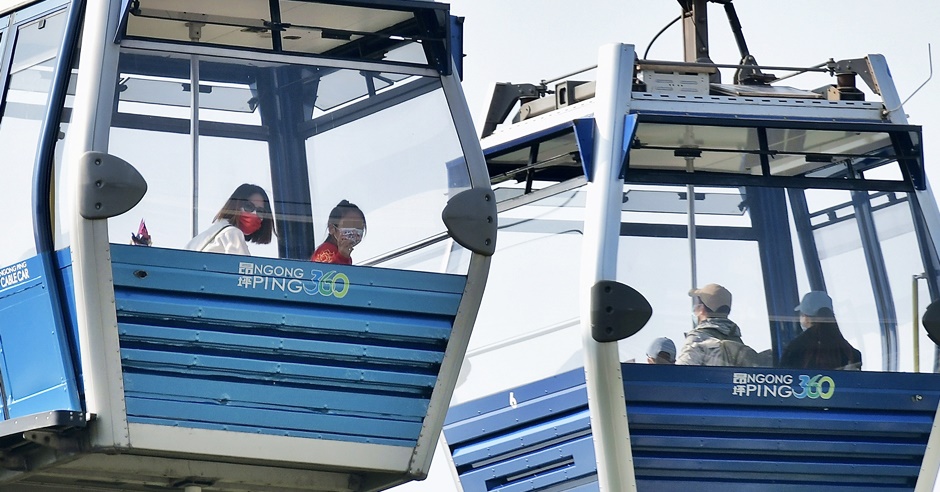 Ngong Ping 360 reports 132pc increase in local visitors last year
With global tourism being hit hard by the Covid pandemic, Ngong Ping 360 said the number of visitors has increased by nearly 80 percent year-on-year in 2021, with local guests increasing by 132 percent.
The news came as the cable car company said it has adopted innovative strategies and launched several marketing campaigns targeting the local market.

The attraction said approximately 460,000 guests visited Ngong Ping 360 in 2021, with the number of local visitors increasing by 132 percent relative to 2020.

Furthermore, the number of "360 Annual Pass" holders has increased by 70 percent year-on-year, it said.

Andy Lau Wai-ming, Managing Director of Ngong Ping 360, said: "In 2021, we collaborated with several renowned international and local brands to undertake a series of creative breakthrough projects and hold themed seasonal events, which have created a win-win situation and provided exceptional travel experiences for our guests."

"Our team will continue to remain resilient and agile to cope with the challenging external environment…we hope to resume the cable car service in a short period of time and to receive continued support from our valuable guests when the pandemic dissipates."

The attraction has suspended its services since Jan 7 this year, with indoor attractions in Ngong Ping Village also closed from Jan 6.

Before the pandemic, the cable car operator reported 1.45 million visitors in 2019.