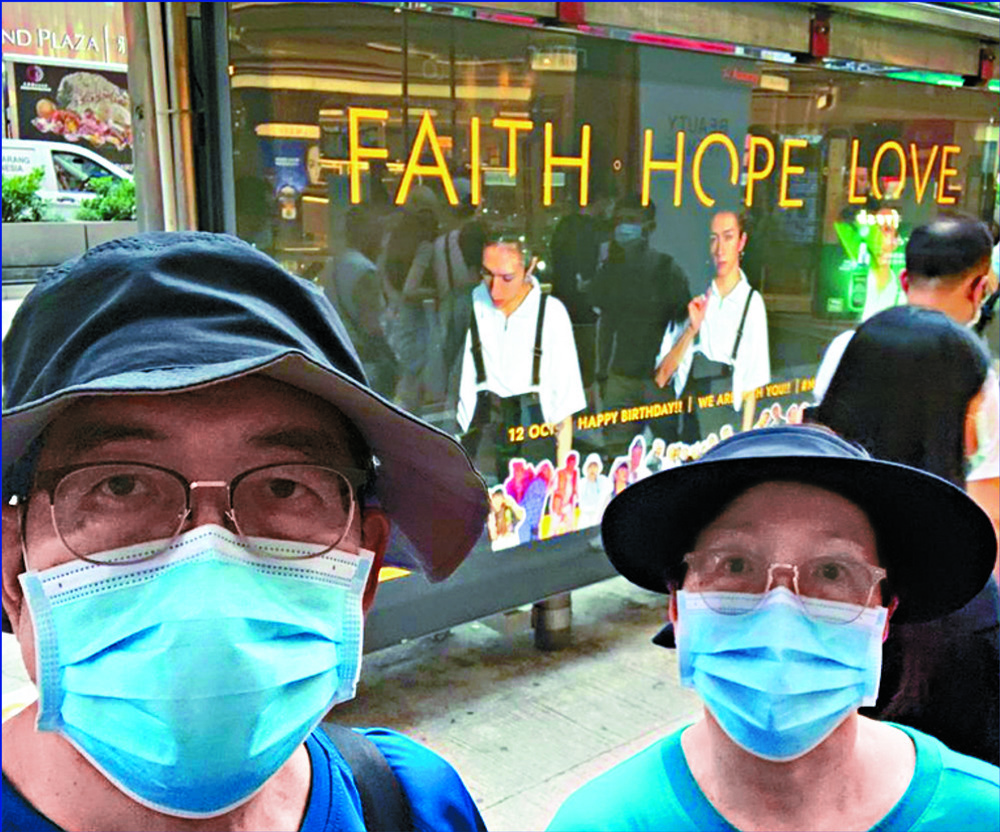 Next goal for injured dancer after neck brace removed
Severely injured concert dancer Mo Lee Kai-yin can look at the window view for the first time after the removal of his neck brace, says his clergyman father.
Mo had worn the brace for 10 weeks after the Mirror concert accident.

His father Li Shing-lam posted another prayer letter - the 11th - and said the removal came two weeks earlier than scheduled.

He said it was a "release for Kai-yin" as it broadens his visual field, "enabling him to shift his sight from the ceiling to outside the window for the first time."

Li said the only "solid" food his on can eat are minced vegetables and porridge.

He is hoping the edema in Mo's cervical spinal nerve will soon subside, "so that it won't affect the transmission of nerve signals, which will help the progress of the treatment." In addition, he hopes Mo's neck and shoulder muscles can be strengthened to support the weight of his head and spine.

The next goal is to remove the tracheostomy tube, Li said, adding: "If Mo can cough on his own and spit sputum, he can have the tube removed and he can receive more intensive treatment..

October 21 is Mo's 28th birthday.