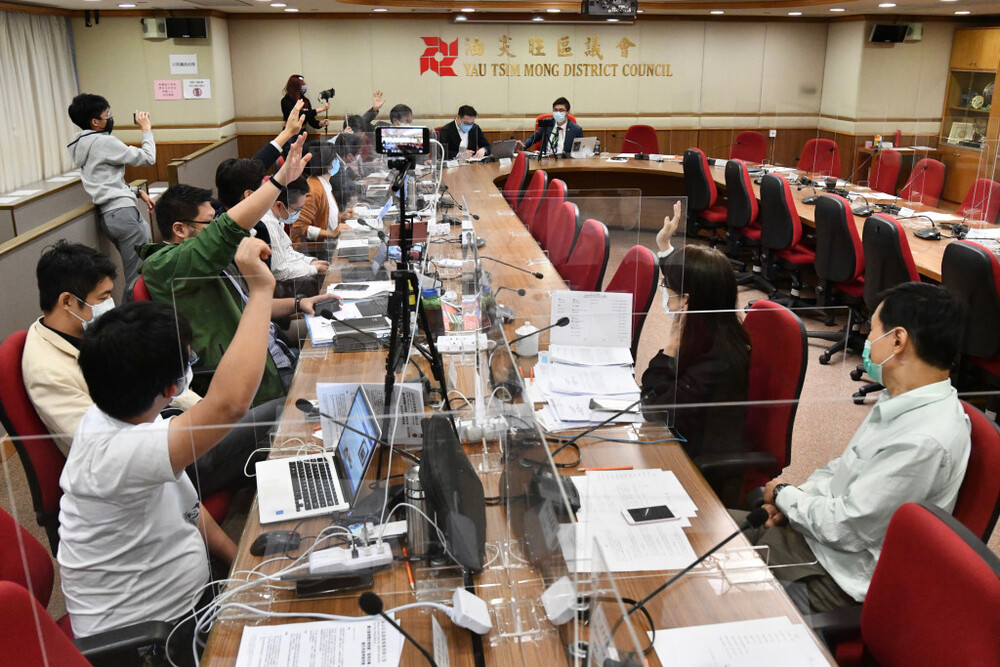 Newly proposed district council reform incites mixed reactions
Most politicians welcomed the proposed district council electoral reform, but opposing voices remain as the plan dramatically slashed the number of elected seats.
Chinese Association of Hong Kong and Macau Studies consultant Lau Siu-kai stated that the district-level governance system would improve under the reform, which is crucial to enhance the accurate and comprehensive implementation of the principle of One country, Two systems and the long-term stability and security of the city.

Lau added that the reform would allow patriots to guide the district council and prevents the council from turning into a political battleground, along with strengthening the roles of the councillors in serving as a bridge between the government and the locals to accurately pinpoint the public's sentiments and opinions.

Election Committee lawmaker Chan Pui-leung also welcomed and supported the changes, believing it would assist in achieving regional governance, bringing transparency, and increasing the effectiveness of the district councillors' roles with the implementation of the performance monitoring mechanism.

Another lawmaker from the Election Committee, Maggie Chan Man-ki, who also serves as the Hong Kong deputy to the National People's Congress, fully supported the reform. She stressed that it allows the district council to follow and fully achieve the role entailed in the Basic Law.

However, a spokesman from the centrist party Third Side pointed out that the decrease in directly elected seats limited the freedom of citizens to participate in elections and become potential candidates.

The party added that while they understood the proposal was to mitigate national security risks, they hoped once the level of risk had been stabilized, the government would allow the district council elections to be more open and democratic.

Lo Kin-hei, the chairman of the Democratic Party, expressed his disappointment with the government's move. He stated that there will be fewer people who could run as the candidates face so many restrictions in the nomination threshold.