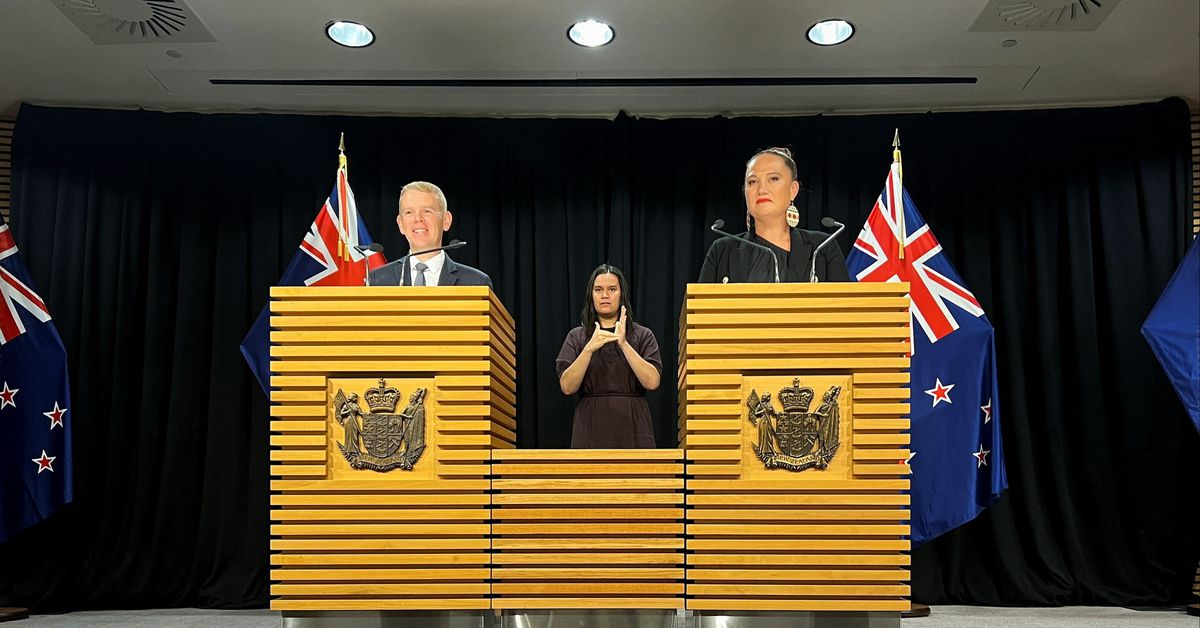 New Zealand's incoming PM says he is 'making haste' on changes in priorities
New Zealand's incoming Prime Minister Chris Hipkins said on Monday that his government would be "making haste" on reprioritising and looking at whether current policies need to be scaled down.
Hipkins appeared Monday on a number of New Zealand media after he was chosen on Sunday to replace Jacinda Ardern as head of the Labour party, thereby making him the country's next prime minister.

Hipkins told TVNZ's Breakfast on Monday that the government would be refocusing on "bread and butter issues" for New Zealand including inflation and would look at reining in other policies, without elaborating.

"We'll be making haste on all of those issues," Hipkins told a second morning programme the AM Show. "Within the next few weeks you're going to see quite a lot of clarity around us about reprioritisation."

Hipkins has a tough road ahead with Labour trailing the opposition in opinion polls and the country expected to fall into recession in the next quarter before a general election on Oct. 14, but he was looking on the bright side.

"I'm really optimistic, I've had a huge amount of support. And I think New Zealand are giving me a fair hearing," Hipkins said on the programme.

Labour has pursued a number of policies that have been unpopular or seen as expensive by many voters, including the proposed merging of state-owned radio and television stations and an overhaul of ownership of the country's water infrastructure.

Hipkins is expected to be sworn in as prime minister on Wednesday after Ardern officially resigns.