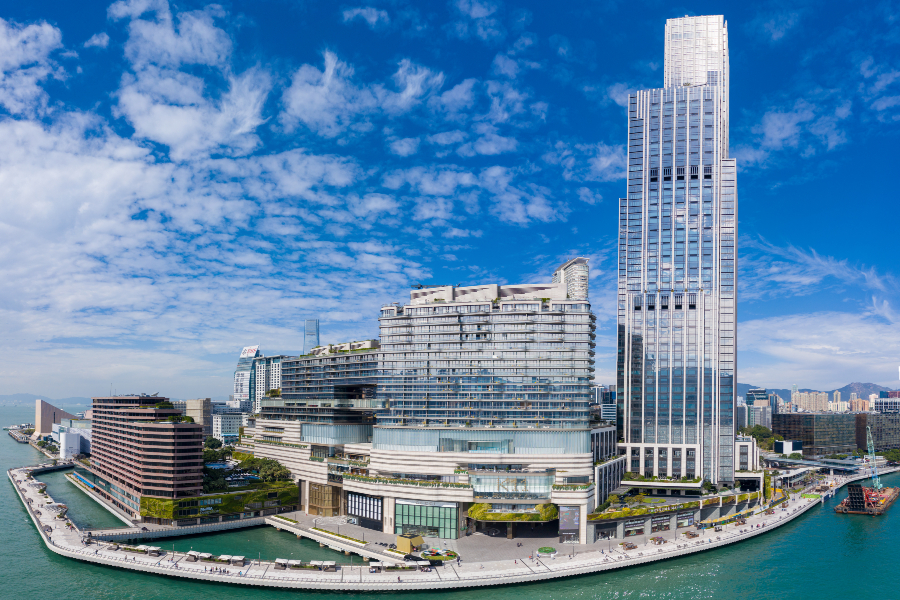 New World leads with 9 accolades at Green Building Award including "Pioneer Award"
New World Group led the Green Building Award 2021 – also known as the "Oscars" of the Hong Kong real estate world – winning nine awards and accolades, including the prestigious Pioneer Award in the Green Building Leadership category among developers.
One of the industry's leading award ceremonies, the Green Building Award 2021 is jointly organised by the Hong Kong Green Building Council (HKGBC) and the Professional Green Building Council. It recognises architectural projects that are leading the way in the sustainable development of the built environment.

Apart from the Pioneer Award in the Green Building Leadership, the other eight awards and accolades won by New World Group include the Merit Award in the New Buildings category among projects under construction and/or design-commercial; the Merit Award and also the Finalist for two projects in the Existing Buildings category among facilities management; etc.

The biennial HKGBC Green Building Award is one of the most reputable events in the architecture and construction industries. This year, under the theme "Shaping Liveability • Excellence in Sustainable Built Environment", it received a record 100 nominations. A jury panel consisting of over 30 local and international judges representing different industries and disciplines conducted a meticulous judging process and selected the winners in each category.