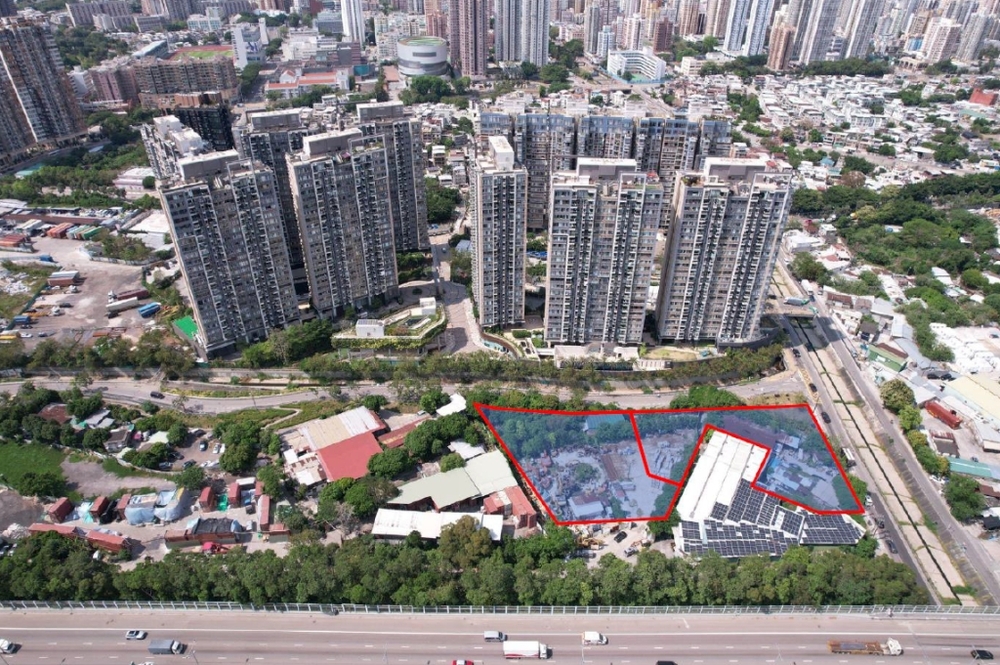 New World Development proposes first subsidized private housing in Yuen Long
The city's first subsidized private housing proposed by New World Development will be located on Lam Hi Road in Yuen Long with some 300 flats to be completed by 2027.
The developer in September last year set up a non-profit social housing enterprise "New World Build for Good" and proposed to donate a plot of land in the New Territories West to build 300 units –300 to 550 square feet with one to three bedrooms – and sell them in huge discounts, similar to Home Ownership Scheme (HOS) units.

The team said on Monday it had identified a suitable site of about 30,300 square feet on Lam Hi Road in Yuen Long for the project and submitted an application to the Town Planning Board in early May.

Construction of the housing is expected to start in 2023 and be completed as early as 2027.

The site is in the neighborhood of several private housing estates, with community amenities and convenient transportation access. Meanwhile, New World Development did not own any adjacent land, making it suitable for the subsidized housing project.

Residents could get to Yuen Long station in about 10 minutes by public transport. There are also direct buses to Kwun Tong and Causeway Bay.

Community facilities such as Yuen Long Park, Yuen Long Stadium and public swimming pools can be reached within a 10-minute walk, while other public subsidized housing and youth hostels will be built within the area in the future.

New World Build for Good Chairman Adrian Cheng said: "My vision is to start a new era in Hong Kong, by improving people's housing issues and enabling the next generation to achieve the milestone of homeownership."

"We hope to refresh Hong Kong's housing model and provide truly affordable homes for those in need," Cheng said. "With the aim to support first-time homeowners and help relieve Hong Kong's deep-rooted housing supply problem, New World Build for Good believes its new housing solution will offer a much-needed alternative to what is currently available as the young seek to get onto the housing ladder."

The project will target eligible first-time homebuyers, with just HK$135,000 as down payment for their new home. Buyers are not allowed to sell or rent the units in the first three to five years.

After repaying the full mortgage and having bought the flat for 10 years, buyers can sell the unit in the private market after paying the land premium.

New World plans to sell the flats to youngsters and families whose members are between 25 to 45 years old. The developer also referred to the eligibility of HOS flats, whose applicants must be Hong Kong residents and first-time home buyers.

A single applicant must be earning less than HK$33,000 a month and have no more than HK$850,000 in savings, whereas the income limit for a family is HK$66,000 and less than HK$1.7 million in savings.