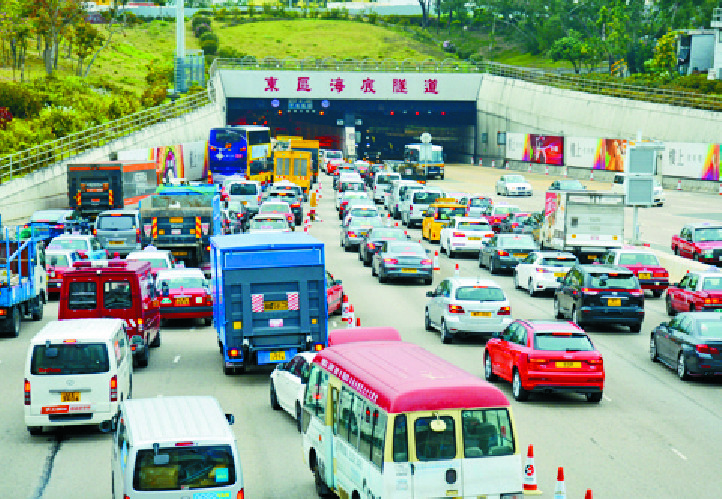 New tolls designed to reduce as well as divert traffic
Propals for new tolls for the three cross-harbor tunnels aim not only to divert traffic but also to reduce traffic, Commissioner for Transport Rosanna Law Shuk-pui said yesterday.
The three tunnels had a 126 percent usage rate - or in other words they had exceeded capacities, she said.

Keeping the tolls high at the Western Harbour Crossing, Law went on, could help minimize "unwanted" traffic from the northwest New Territories.

"The population in the west New Territories will exceed three million," she said, "with many of them owning cars.

"If we slash the tolls at the Western crossing it will encourage more drivers to use the tunnel, including those who seldom drive."

Under a two-phase plan starting from August 2 - the date the government recovers the Western Harbour Crossing's 30-year franchise - tolls for private vehicles at the Cross Harbour Tunnel will rise from HK$20 to HK$30 and at Eastern Harbour Crossing from HK$25 to HK$30.

And tolls for the Western crossing will be reduced by 20 percent to HK$60 from HK$75.

In the second phase - by the end of this year - different charges for rush hours will be introduced, with tolls increasing from 7.30am to 10.30am and then from 4.30pm to 7pm from Monday to Saturday.

The charge at the Western crossing will still be HK$60 for private cars, while at the other two tunnels, the toll will be HK$40 - twice the current cost of a harbor tunnel journey.

During "transitional periods" between peak hours and non-peak hours tolls will increase or decrease at a rate of HK$2 every two minutes.

Law believed it unlikely drivers can speed up or slow down when tolls change during the transitional periods and said authorities will enhance enforcement with speed cameras.

"Even if a driver has such an intension to [speed up or slow down] there is a slim chance that they can park the car alongside the road and wait for the toll change," she said.

Along with the toll adjustment, authorities are launching the HKeToll electronic toll system at all government-run tunnels by year's end, with the service to be piloted at the Tsing Sha control area from May 7, covering the Eagle's Nest, Sha Tin Heights and Tai Wai tunnels.

The service also launches at the Western Harbour Crossing after its franchise ends.

Law reminded drivers to get a vehicle tag as soon as possible, saying authorities have issued about 600,000, which is 75 percent of all cars in the SAR.

Among them, 370,000 cars have opened an HKeToll account.