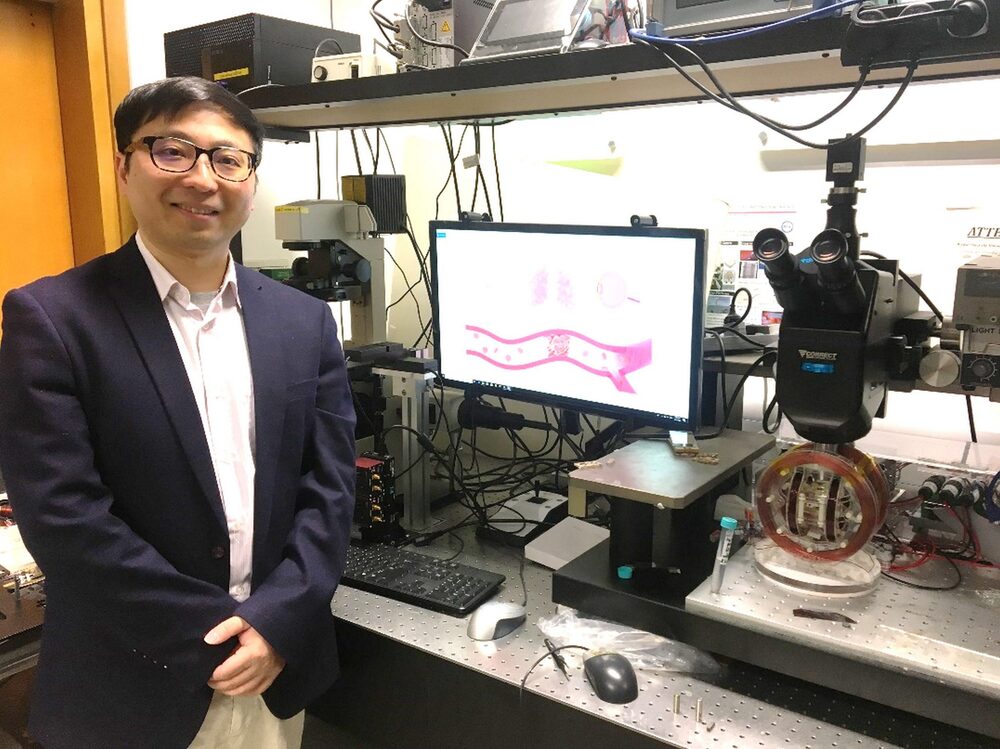 New strategy to control and track micro robotic swarms
A Chinese University research team has developed a new strategy to control and track a swarm of microrobots in blood vessels in real-time, which will pave the way for using the robots in targeted therapies.
"Micro robotic swarms allow simpler building blocks to conduct various tasks, such as targeted delivery and micromanipulation," a team led by Li Zhang, the assistant professor at Chinese University mechanical and automation engineering department, said.

They added that the microrobots are small-scale mobile agents that can actively pass through narrow and confined spaces, such as a capillary, to perform specific tasks.

But the real-time swarm control and localization in blood vessels remain challenging while delivering the micro-robotic swarms in the vascular system, the researchers said.

"The formation, navigation and localization of the micro-robotic swarms are tricky inflowing the environment."

The team proposed a new strategy to navigate micro swarm in real-time under a new method, called ultrasound Doppler imaging guidance.

"The new method is a test that can estimate the blood flow through blood vessels by bouncing high-frequency sound waves off circulating red blood cells," they said.

This new method is driven by a rotating permanent magnet, in which a micro swarm is formed and navigated near the boundary of vessels.

The strategy affects the motion of blood cells and disrupts normal blood flow. It also enables real-time imaging and tracking from multiple viewing configurations.

The researchers expected the magnetic control approach to benefit the targeted navigation in different flowing conditions, such as stagnant, flowing blood and pulsatile flow.

"Our ultimate goal is to apply micro robotics technology for translational biomedicine," Li remarked.