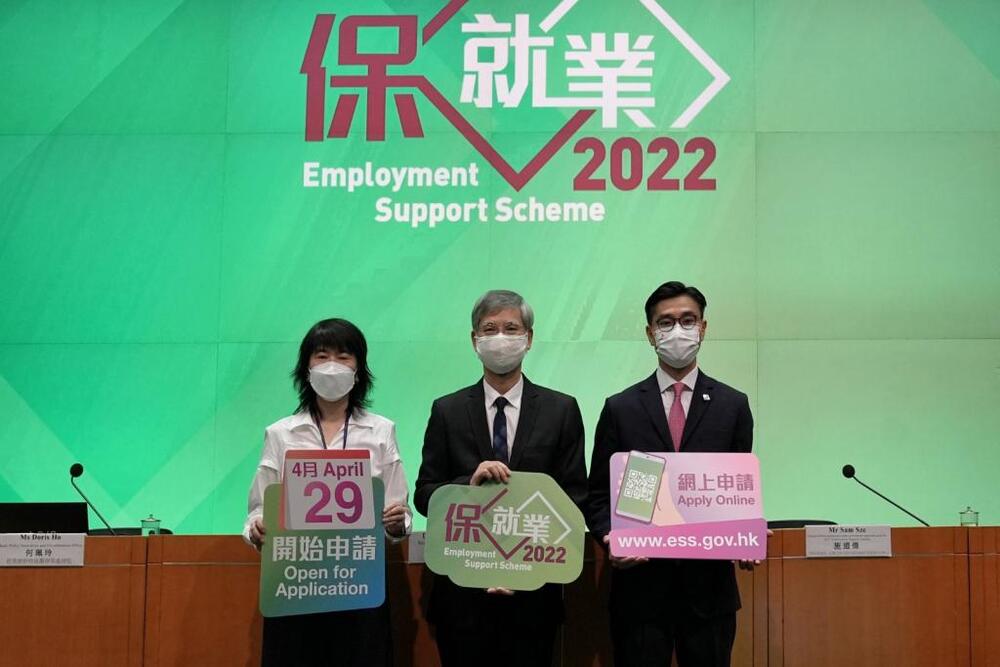 New round of Employment Support Scheme to open for application this Friday
The 2022 Employment Support Scheme will open for application on Friday, with around 1.74 million employees set to benefit from it.
The application period will last for two weeks, with a view to disburse payments to the first batch of successful applicants in early May, according to Secretary for Labour and Welfare Law Chi-kwong.

The SAR government had earlier announced a number of new provisions that would apply to the 2022 scheme to ensure businesses that were less impacted by the pandemic do not again benefit disproportionately as in previous rounds.

Under the scheme, each full-time worker will receive HK$8,000 salary subsidy for three months between May and July and each company can apply for the subsidy for at most 1,000 workers.

Employers on the "Restricted List" can only claim subsidies for their first 100 employees.

The changes also include canceling the HK$30,000 salary cap on employees, allowing non-full-time workers to apply for a 50 percent wage subsidy, and covering self-employed individuals as well as employees aged 65 or above with a mandatory provident fund account.

Employers could file their applications with the number of employees they quoted in the last round of the scheme two years ago or the employee numbers updated as of the fourth quarter last year.

Speaking at a press briefing on Monday, Doris Ho Pui-ling, head of the Policy Innovation and Coordination Office, said a harsher penalty clause has been introduced this time to ensure employers report a correct number of employees on payroll when applying for the relief.

If they have reduced the number of paid staff after receiving the subsidy, relevant employers will be ordered to return the subsidies and will face an additional fine - equivalent to 10 percent of the amount they have to return.

Ho also noted that employers who wish to apply for the relief in this round of the scheme must first settle any outstanding penalty from the previous rounds in order for them to be eligible to apply for the latest relief.