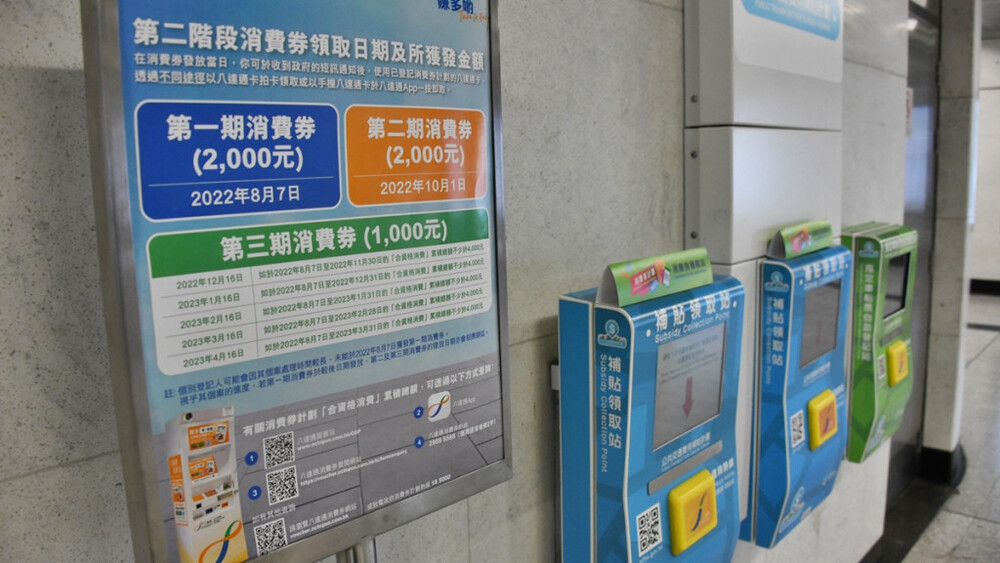 New round of Consumption Vouchers to be delivered on April 16
Under its two-phase rollout, eligible residents could get the first batch of HK$3,000 of the new consumption vouchers by April 16, with the remaining HK$2,000 to be disbursed in July, financial officials said.
All Hong Kong permanent residents and new arrivals aged 18 and above will receive the first phase of vouchers on April 16, with an expiration date set for October this year, followed by the second installment to be issued on July 16 and expiring next January, announced Financial Secretary Paul Chan Mo-po in a press conference on Friday afternoon.

Eligible people who have come to live in Hong Kong through different admission schemes or to study in Hong Kong will receive vouchers in half value - HK$2,500 - in total, Chan said.

He added residents who have already registered their personal information in the previous rounds of the consumption voucher scheme would not be required to register again to receive the vouchers.

"However, the payment method people selected to receive and use the vouchers for the previous round are not allowed to be changed for the first installment in this round," said Howard Lee Man-sing, Head (Policy Coordination) of the Financial Secretary's Private Office.

However, Chan added residents could change payment to receive the second installment.

"We expect this round of consumer vouchers will boost Hong Kong's Gross Domestic Product by about 0.6 percent," Chan said.