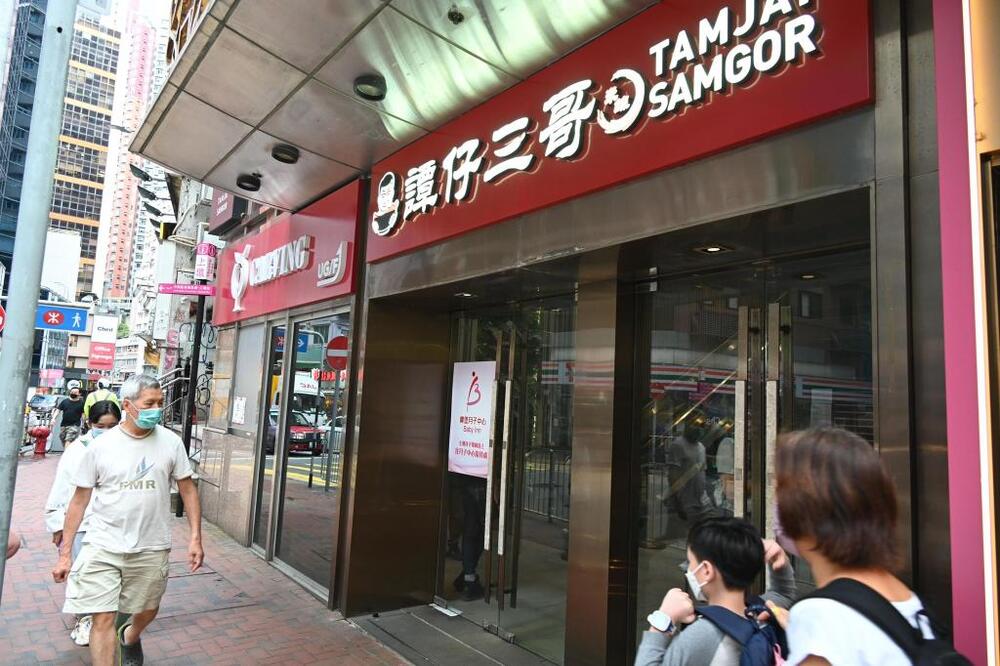 New restaurant cluster targeted as HK sees 291 Covid cases
TamJai SamGor Mixian in Sheung Wan reported a new outbreak on Thursday, as Hong Kong reported 291 new Covid-19 cases.
Among the new cases, 116 were confirmed PCR tests, and 175 were positive rapid antigen test results reported by citizens. The Centre for Health Protection's principal medical and health officer Albert Au Ka-wing said the tally of the fifth wave of the pandemic now has been around 1.197 million.

Au also added 38 imported cases, including 22 detected at the airport. Fourteen patients were identified at designated quarantine hotels or hospitals.

Meanwhile, the authorities detected another Omicron BA.4 case involving a 27-year-old woman. So far, the city has seen nine cases involving the new Omicron variant.

Another 11 cases, five men and six women aged 29 to 67 were found carrying the Omicron BA.2.12.1 variant. They arrived in Hong Kong from May 9 to May 15, of whom five were imported from the United States. Hong Kong has so far seen 32 BA.2.12.1 cases.

A new infection cluster broke out at TamJai SamGor Mixian in Sheung Wan, involving five cases aged 26 to 57 who visited the restaurant on May 13 from 4.30pm to 6pm. All the patients have received booster jabs.

The five were initially understood to dine in at five different tables alone or with friends. People who have eaten with them at the same table will be arranged to quarantine. The exact number of diners at the restaurant will be investigated.

Four of the five cases did not know each other but had attended a class at Benchmark at West Exchange Tower in Sheung Wan.

Health authorities suspected that some students in the class may have taken off their masks and ordered all those who had presented at the premise at the same time as the cases to undergo compulsory testing.

Apart from the four, Benchmark reported another confirmed case who did not go to the noodles place and developed symptoms on May 16. The authorities are now looking into the origin of the outbreak.

In addition, the Sky Cuisine cluster in Sheung Wan added three more cases, amounting to 62 guests and 11 staffers. The Imperial Kitchen cluster in Kwun Tong added three more infections, taking the number of cases in the cluster to 29.

Seventeen positive cases were reported by 16 schools, involving 15 students and two staff members in four kindergartens, eight primary schools, and four secondary schools. In addition, one of the primary schools reported two cases who were siblings.

Hospital Authority's chief manager for quality and standards, Lau Ka-hin, reported one more death, pushing the city's death tally to 9,153. The deceased patient was a 91-year-old woman who was an elderly care home resident and had no vaccination record.

Lau noted that public hospitals and treatment facilities are now housing 601 patients. Among them, one is in serious condition, three are in serious condition, and four in critical condition have been admitted to a hospital's intensive care unit.