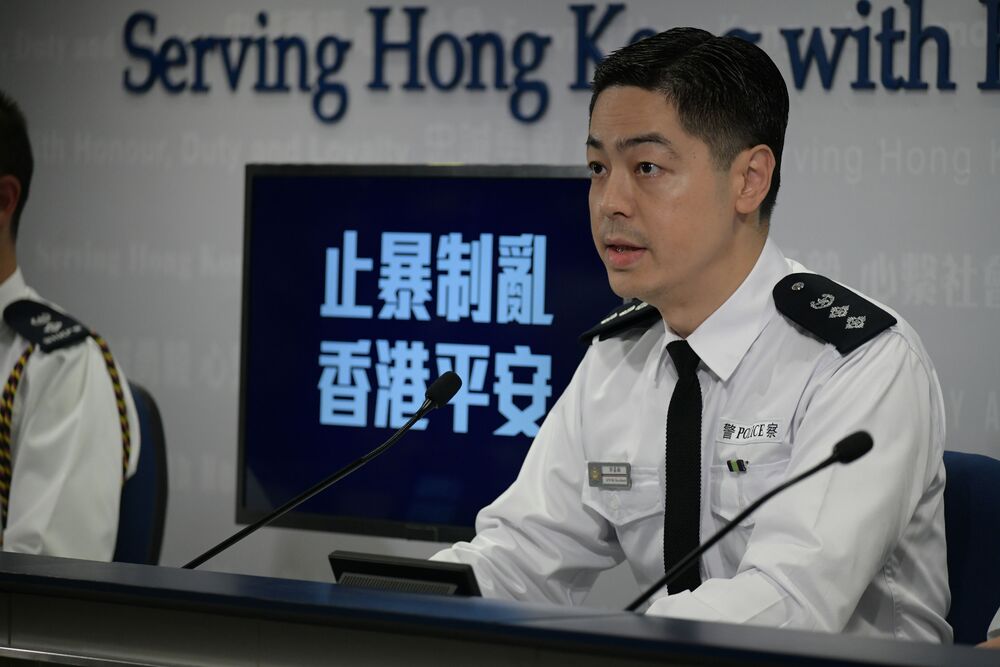 New police PR position is on the way
A new post of police assistant commissioner for public relations will be created soon, sources say. It is understood the the police public relations branch's chief superintendent, Kenneth Kwok Ka-chuen, is highly likely to take up the new post in mid-2022 at the earliest.
Sources say the police force will create an additional assistant commissioner position to lead the public relations team. The structural change will have to be submitted to the Legislative Council for approval, so the position is expected to be established mid-next year at the earliest.

A police spokesman refused to comment. But it is understood that the person who holds the new position will be in charge of handling social media as well as dealing with relations among police, the public and the media.

It is expected Kwok will take up the new position and be promoted by one rank from police chief superintendent to assistant commissioner. But it is not known who will replace Kwok.

Kwok graduated from the Chinese University of Hong Kong's department of government and public administration in 1998. He transferred from the personnel wing to the public relations branch in November 2019 and had hosted the regular police conference that addressed arrests and operations on the social unrest.

Currently tha branch is under the police support wing, where Chan Yee-lai is the assistant commissioner.

Sixteen assistant commissioners are posted at the national security department, crime wing and personnel wing, among others.

The PR branch consists of four bureaus: community relations, media liaison and communication bureau, strategic communication bureau and information and publicity bureau.

A government standing committee on disciplined services said in a report in June this year that the police force has proposed creating additional directorate posts.

"For Hong Kong Police Force's proposals, we note and recognize the unprecedented challenges faced by Hong Kong police force in recent years, arising from the changing political, social and demographic environments in Hong Kong," sources said.