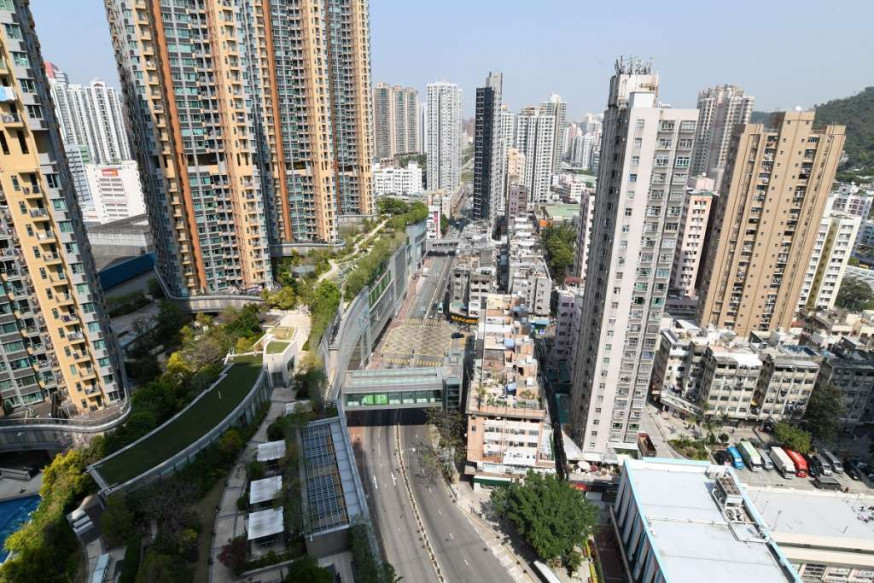 New minimum size rule placed on developers of residential housing
New flats must be constructed with a minimum size of 280 square feet, according to a requirement to be imposed on developers for the first time when they bid for a residential land plot in Tuen Mun.
The new mandate aims to stop extremely small "nano" flats in Hong Kong, which has become a trend over the past few years as property prices continue to go up.

Secretary for Development Michael Wong Wai-lun announced that the government will tender a residential site in the fourth quarter of this financial year, where an estimated 2,020 flats can be provided.

The minimum size threshold of 280 square feet -- or around the size of two parking spaces -- will be imposed in the land sale clause.

MTR Corp will also invite tenders for its Pak Shing Kok ventilation building, where 550 flats can be built. It will slap the minimum size rule on bidders too.

Urban Renewal Authority will tender two development projects in To Kwa Wan to provide a total of 890 flats.

In addition, five private development and redevelopment projects are expected to complete their lease modifications in the fourth quarter. They will together provide a supply of about 2 220 flats.

Wong said the total private housing land supply in the fourth quarter would be able to provide about 5,680 flats.

Together with the supply of around 14,400 flats from the first three quarters, the total private housing land supply of the financial year reaches some 20,080 flats.

According to Rating and Valuation Department, 13 percent of new flats built over the past five years came with a saleable area of less than 26 square meter or 280 square feet.

Chief Executive Carrie Lam Cheng Yuet-ngor said in a morning press conference that flats are for people to live in, not for speculation.

Earlier this year, Wong had said the government planned to improve the living space to fulfill the public's vision of "living bigger".

The median per capita floor area of accommodation of all domestic households is 161.5 square feet, said the population by-census in 2016. Wong noted everyone would have between 215 and 237 square feet of living space if the average per person is increased by 10 to 20 percent.

He also said the average living space per person in Tokyo is 210 square feet, Shanghai 260, Singapore 270, and Shenzhen 300.