Chief Executive Carrie Lam says the legislation did not come up in her policy address because it requires further study as to its scope.
A law pushed by the police force and pro-establishment politicians banning insults against officers could be broadened to cover disrespectful acts towards other civil servants, Hong Kong's leader has revealed.

Chief Executive Carrie Lam Cheng Yuet-ngor disclosed the potential move on Thursday when she explained to lawmakers why the legislation did not come up in her annual policy address the day before.

"I seriously think we need to study this topic. But the reason it was not written into the policy address is because we are still studying how big the scope should be," Lam said during a question and answer session at the Legislative Council.

Various police unions have advocated outlawing such insults for years, but the calls were amplified in the wake of the anti-government protests of 2019. Demonstrators at the time frequently hurled expletives at frontline officers, while some police were seen throwing insults right back.

More recently, controversy has flared over a parody rap created by internet users that mocked the death of senior police inspector Lam Yuen-yee, who was killed late last month during an anti-smuggling operation at sea.

Lam on Thursday acknowledged police were often subject to harassment, but noted officers were not the only ones being targeted.

"It shouldn't just be about the disciplined forces. So many food and environmental hygiene officers of ours have also faced insults on the front line. Our staff from the Lands Department are even met with physical clashes," she said, noting that Singapore recently outlawed insults against security officers hired by private companies.

Lam added that she had yet to decide which secretary in her administration should spearhead the legislative process, which would depend on the eventual scope of the bill.

"We will speed up the work on this front," she said, pledging to offer an updated response in the next Legco term. "But I would like to stress that the law is just a means. The most important thing is to be self-disciplined."

Lam said she had deliberately added an initiative aimed at parents to the national security education plans mentioned in her policy address.

She was responding to a question by lawmaker Elizabeth Quat, of the Democratic Alliance for the Betterment and Progress of Hong Kong, who urged the government to introduce an even broader law banning insults against literally anyone, with particularly tough consequences for those offending government workers.

Pointing to what she described as a trend of police being verbally abused, she said: "Even the police officers who died courageously in a mission or sustained injuries were met with cold-blooded comments."

In addition to Senior Inspector Lam, a constable who was stabbed on July 1 was also treated disrespectfully. In some circles, sympathy was reserved for the attacker, who died after turning the knife on himself, with some people leaving flowers at the site of the stabbing.

Four student leaders from the University of Hong Kong were ultimately charged with advocating terrorism under the Beijing-imposed national security law over their involvement in a resolution a week after the attack expressing gratitude for the assailant and "deep sadness" at his death.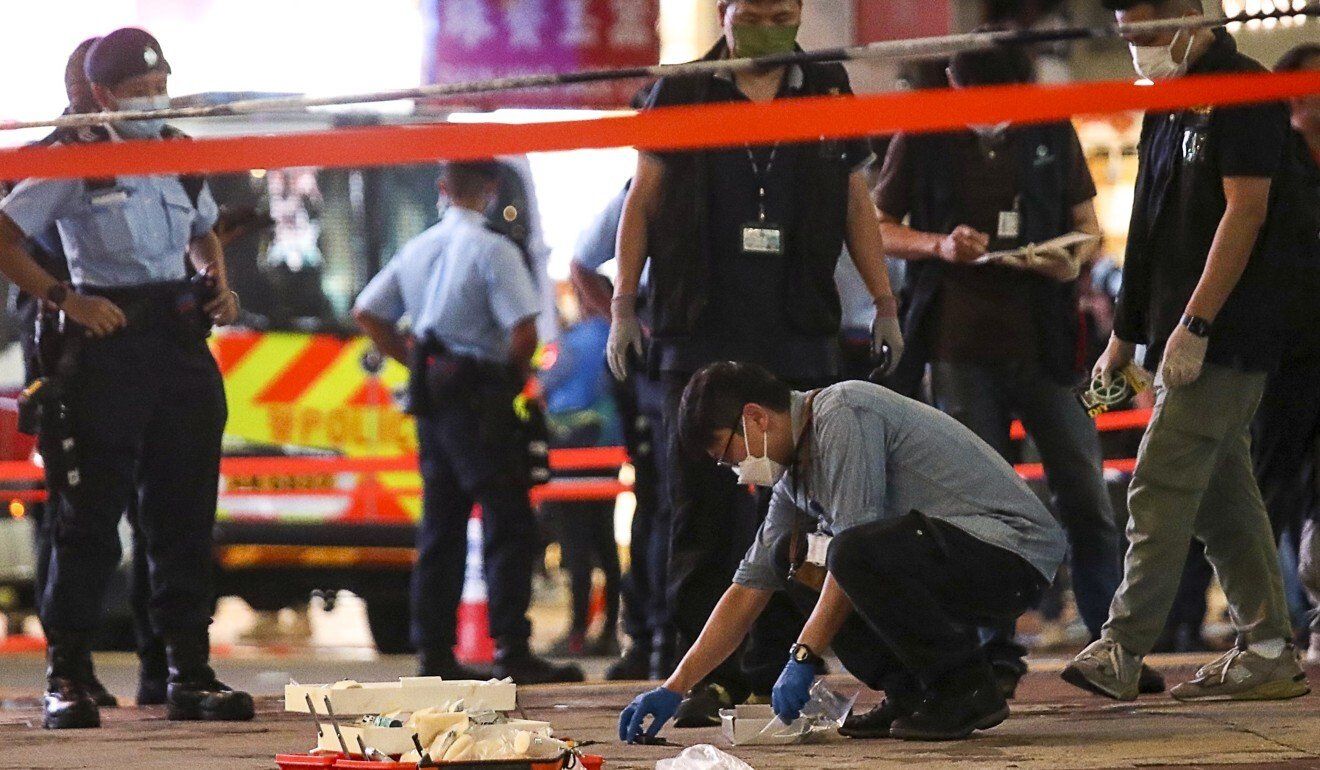 A police officer who was stabbed in Causeway Bay on July 1 was also subject to disrespect from some quarters.

"This has undermined their dignity and authority, and made it difficult for them to carry out their duty," Quat said.

Late last month, Secretary for Security Chris Tang Ping-keung raised the possibility of creating a new incitement offence targeting those who spread hatred against the Hong Kong government.

The offence, he said, could be included in a new security bill mandated under Article 23 of the city's mini-constitution, the Basic Law, which is set to be revived by the government soon.

But Lo Kin-hei, chairman of the opposition Democratic Party, called the plans for legislation outlawing insults "unwise".

"The government doesn't try to earn the respect of its people. Instead, they just try to criminalise anyone who dislikes them and expresses themselves in a not-so-decent way," he said.