Group's new president Chan Chak-ming also says national security law is 'mild when compared to the West', and wants society's members to let critics overseas know it's business as usual.
The new head of Hong Kong's Law Society has described the national security law Beijing imposed on the city as "mild when compared to Western countries", and said his confidence in the rule of law and independent judiciary remained intact.

At an informal gathering with media on Monday, Chan Chak-ming said the city's lawyers had a responsibility to tell the international community that it was business as usual in Hong Kong, despite the social unrest and perceived tightening of Beijing's control over the past two years.

Acknowledging that the rule of law had "faced challenges in the past two years", Chan said he did not believe it was dead.

"I still have confidence in Hong Kong's legal system and judicial independence," he said.

On the effect of the security law on the city's international image, Chan said he would take every opportunity to explain it to people overseas who were concerned.

"Other countries do also have their own national security legislations," Chan said. "Hong Kong's version is rather mild, I would say, when compared with those of many Western countries. Hong Kong is not doing something unacceptable. When there is a law, we have to observe it."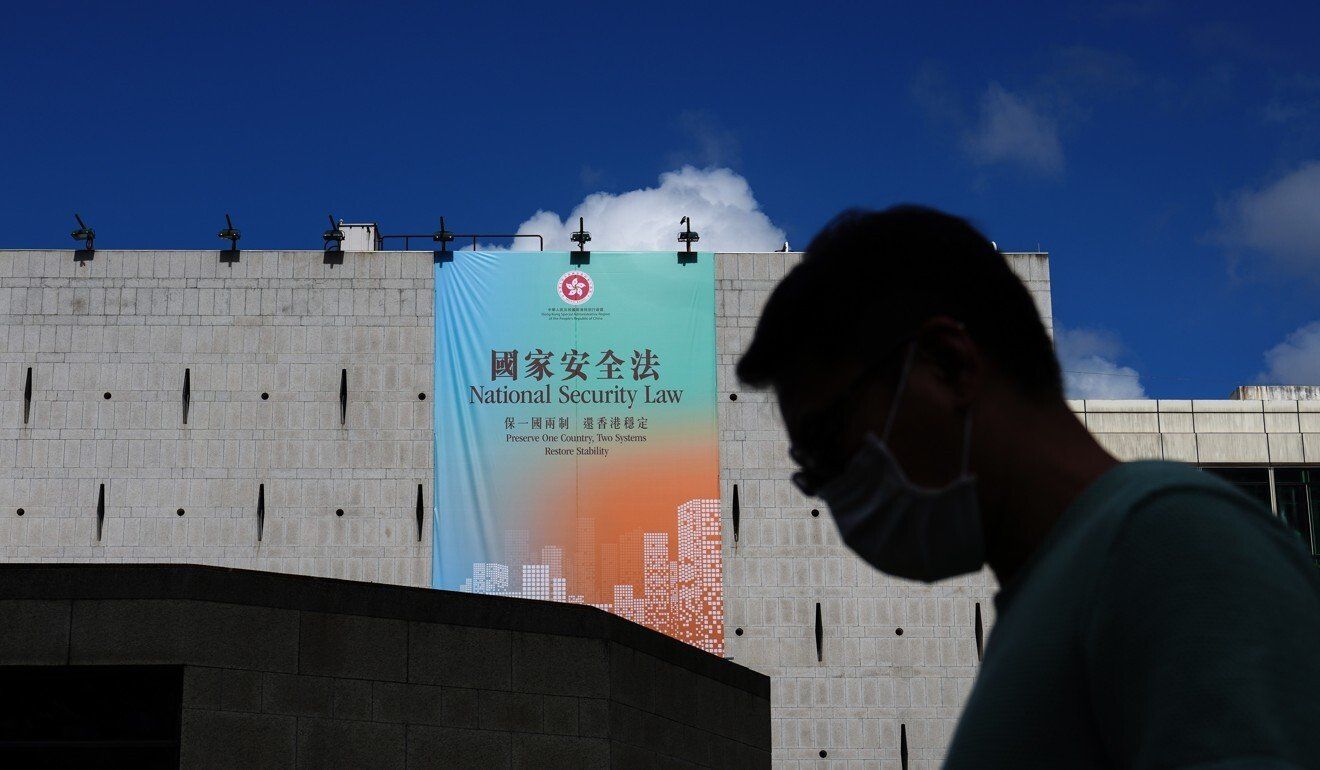 Chan Chak-ming says the national security law is 'mild' in comparison to others around the world.

He maintained the society was not a political group, but he would not avoid touching on sensitive topics. "But I only try to explain it from a legal viewpoint," Chan said.

The national security law was imposed on Hong Kong in June last year, after months of often violent anti-government protests.

Authorities have credited the law, which bans acts of subversion, secession, terrorism and collusion with foreign forces, with restoring social order and stability, while critics claim it has been used to crack down on dissidents.

As at late last month, 143 people had been arrested under the legislation, and of those 81 have been prosecuted, with one convicted.

Chan, formerly a vice-president of the 114-year-old regulatory body for solicitors, was elected as president last month, succeeding Melissa Kaye Pang.

This year's election for seats on the society's governing council drew greater attention after a warning from the city leader Carrie Lam Cheng Yuet-ngor that the politicisation of the body could lead to the government severing ties.

Ultimately, five candidates considered to be more conservative won landslide victories against four others perceived as more liberal.won landslide victories
against four others perceived as more liberal.

The society's new council is arranging a meeting with Secretary for Justice Teresa Cheng Yeuk-wah.

During Monday's gathering, Chan also urged local lawyers to grab the opportunities offered by the country's 14th five-year plan and the Greater Bay Area.

The society has more than 12,000 members, of whom some 8,000 are in private practice while another about 3,000 are in-house lawyers at corporations. There are over 1,500 registered foreign lawyers in Hong Kong.