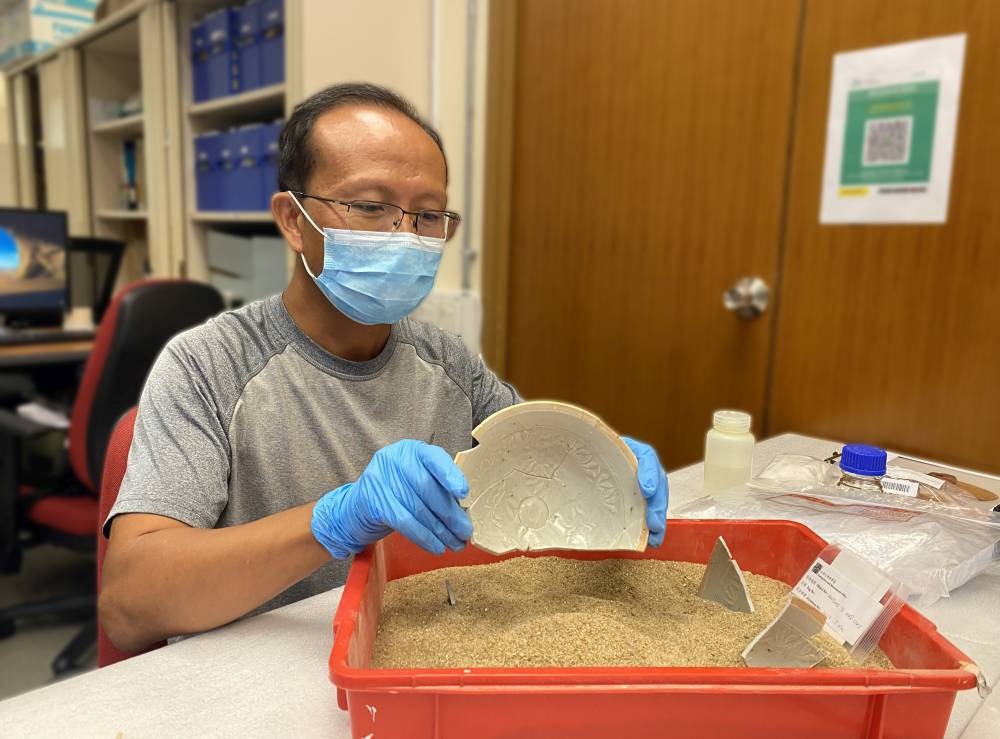 New exhibition planned at Sung Wong Toi MTR exhibition
A new exhibition is being planned at Sung Wong Toi MTR station, Secretary for Development Michael Wong Wai-lun said.
The official wrote in his blog today that some 400 artifacts from Song and Yuan dynasties are being exhibited at the MTR station since it opened in the end of June. They were selected by the Antiquities and Monuments Office among more than 700,000 artifacts found in Hong Kong.

The station is part of Tuen Ma Line which fully commissioned last June.

The MTR has commissioned archaeologists to carry out archaeological work from 2012 to 2015 in compliance with the construction of Sung Wong Toi Station, unearthing a large number of relics from the Song and Yuan dynasties, including stone wells from the Song dynasty and more than 700,000 pieces of ceramics.

Ray Ma Man-kwong, curator of archaeology at Development Bureau, said that most of the artifacts have been buried underground for more than 700 years and were only fragments when they were unearthed. Therefore, it took a lot of effort to restore them manually.

"The fragments are put together with a special adhesive. A white plaster was inserted into the missing parts in order to restore the object to its original appearance. Its shape and condition will be recorded, and multi-angle photographs are taken for documentation," Ma said.

Susanna Siu Lai-kuen, executive secretary of the Antiquities and Monuments Office, said that two glass cabinets spanning seven meters and 15 meters respectively are inside Sung Wong Toi MTR station. They now display more than 400 pieces of artifacts, including incense burners and currencies of the Song dynasty.

The office is planning a new exhibition, Wong said.