Officials warn that more infections could be identified with face-to-face classes to start resuming at 1,500 kindergartens and more than 400 secondary schools.
Hong Kong reported 283 new Covid-19 infections on Monday, the lowest since early February, with the health chief saying the city's fifth wave of infections was under control but social-distancing rules would only be relaxed further in an orderly manner.

Another five people died after getting infected with Covid-19, bringing the total number of fatalities to 9,318, officials said. The city's tally of confirmed cases now stood at 1,204,793.

The latest cases, which included 11 imported infections, were the fewest reported since 131 on February 4, with the number more than doubling to 351 the following day.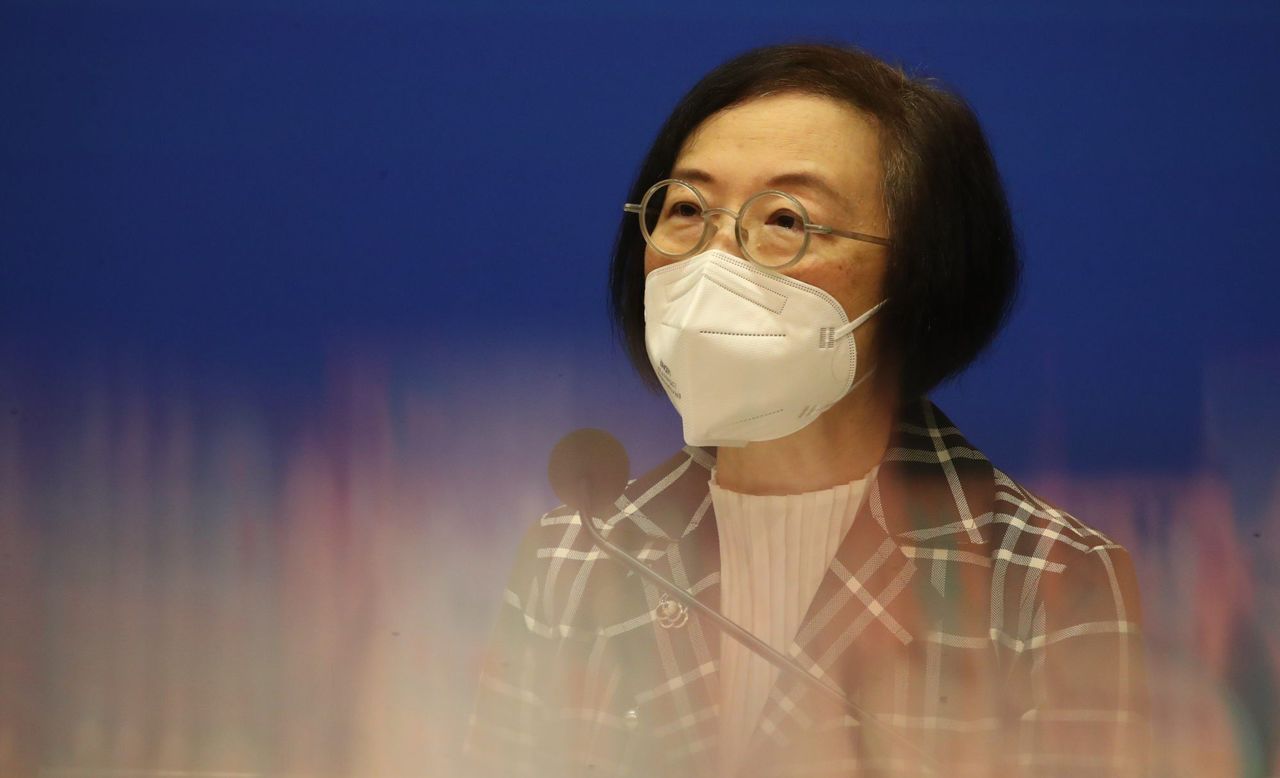 Health chief Sophia Chan.

With face-to-face classes beginning to resume at about 1,500 kindergartens and more than 400 secondary schools on Tuesday, health officials warned that more infections could be identified.

Dr Albert Au Ka-wing, a principal medical and health officer from the Centre for Health Protection, said nearly 350,000 pupils and about 50,000 teachers were subject to Covid-19 rapid tests daily last week when primary schools resumed in-person classes, and around 10 infections were found each day.

"As secondary schools and kindergartens resume classes on [Tuesday], the amount of people getting tested could double. It is possible that we could find 10 to 20 cases daily," Au said. "It would not be surprising to see more cases on Tuesday."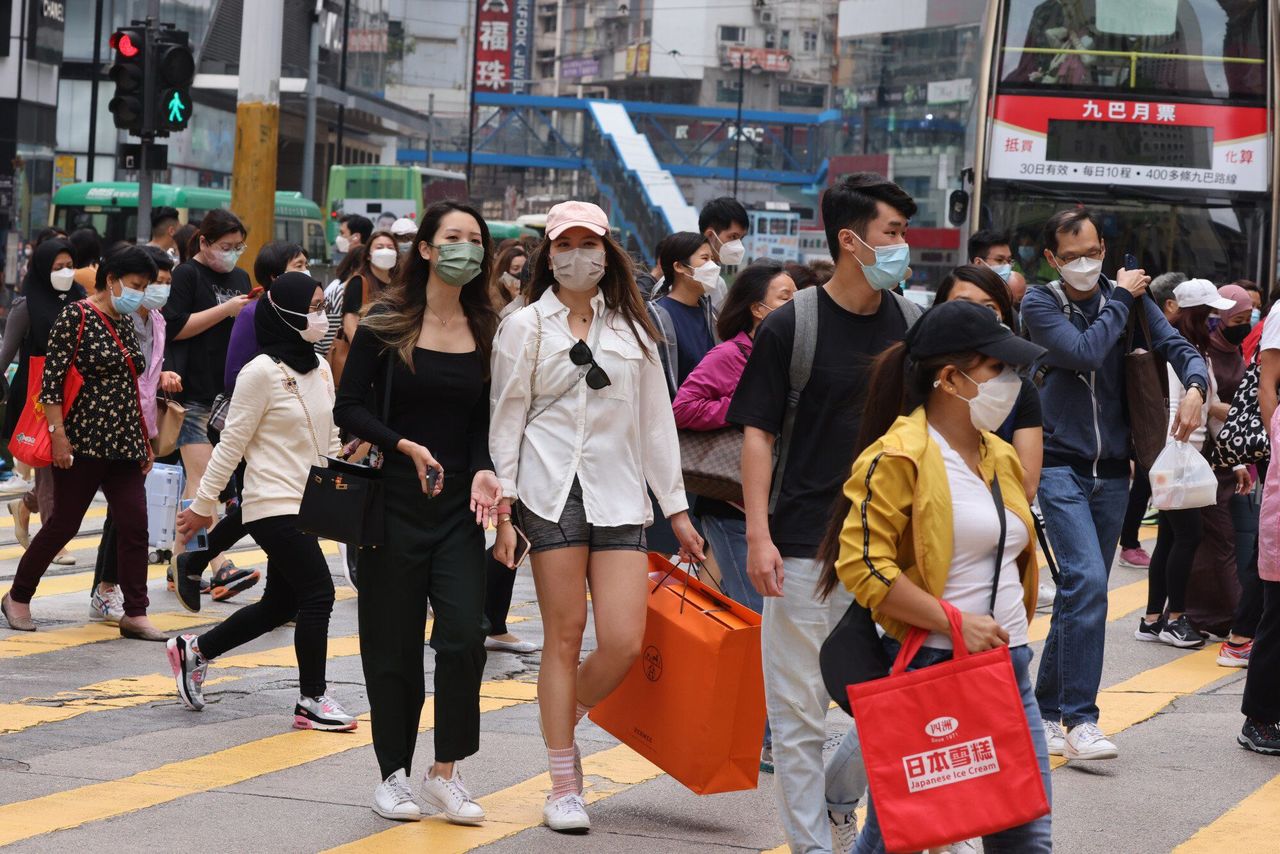 Hong Kong has gradually been easing Covid-19 restrictions since late April.

He reminded students and parents to prepare for the compulsory rapid antigen tests, and not to go to school if they tested positive.

Education minister Kevin Yeung Yun-hung wrote in a Facebook post that his bureau would offer full support to students who faced challenges after returning to campus.

Earlier on Monday, Secretary for Food and Health Sophia Chan Siu-chee said the fifth wave was under control and caseloads were decreasing.

Asked whether social-distancing measures could be further eased in late May, Chan said the authorities had been observing infection numbers, sewage testing data and indicators from the University of Hong Kong.

"We need to conduct monitoring to ensure a gradual, safe and orderly relaxation of the social-distancing measures," she told a radio show.

"That is why testing is crucial … so we are able to detect, isolate and treat positive cases as soon as possible."

She added they had also been looking at the genome sequencing of imported cases to keep tabs on new variants.

Hong Kong has gradually been relaxing its social-distancing measures since late April. From April 21, restaurants have been allowed to offer dine-in services in the evening and host up to four people per table. Leisure venues such as cinemas, massage parlours and gyms that had been shut down for months also reopened.

Since Sunday, non-residents have also been allowed to enter Hong Kong as long as they meet the same Covid-19 prevention requirements as residents.

The quarantine period for locally based aircrew on passenger flights has also been cut to three days, from the previous seven- to 14-day range. Cargo crew have also been exempted from self-isolation. So far, no rise in imported infections has been seen.

Government pandemic adviser Professor David Hui Shu-cheong said he believed daily caseloads would drop gradually, with a slight rebound in infections brought on by the resumption of in-person classes at kindergartens and secondary schools.

"The three-digit [daily caseload] might remain for a few weeks, before we drop to double digits," Hui said.

He said a possible slight rebound in cases could be caused by a rather low vaccination rate among young children.

So far, just 70.7 per cent of children aged three to 11 have received one dose, while the figure for adolescents aged 12 to 19 is 98.1 per cent.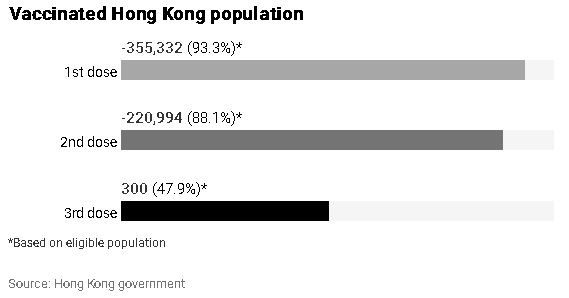 He agreed that relaxing social-distancing measures needed to be done gradually to prevent any quick rebound of infections, and said it was possible Covid-19 could become endemic in Hong Kong.

From Sunday to Monday afternoon, Leisure and Cultural Services Department staff gave out verbal advice on social-distancing measures more than 1,450 times during 6,160 patrols. Fixed penalty notices were issued to 15 people who had breached the rules.

With the epidemic easing, the Hospital Authority announced on Monday that 10 of its general outpatient clinics, which were fully or partially suspended earlier, would resume services from Tuesday. The 23 designated clinics for Covid-19 patients would continue to operate.

Meanwhile, Chan, the health minister, on Monday said no violations were found after a ban on import, sale and manufacturing of e-cigarettes, heated tobacco products and herbal cigarettes came into effect on Saturday.

She said customs would continue to intercept illicit cigarettes and prevent tourists from bringing them in, and carry out joint operations with the Department of Health.