Businesses warn losses over next fortnight could exceed HK$11 billion, ramp up appeals for financial compensation or fresh subsidies.
Hong Kong's pandemic-stricken industries have ramped up their appeals for financial compensation or fresh subsidies following the government's sudden revival of strict social-distancing rules, as businesses warn that losses over the next fortnight could exceed HK$11 billion (US$1.4 billion).

A hotel industry leader predicted a wave of restaurant closures and spiralling unemployment flowing from the two weeks of drastic restrictions taking effect on Friday and accused the government of mishandling the health crisis.

Michael Li Hon-shing, executive director of the Federation of Hotel Owners, on Thursday blamed official "oversight" surrounding aircrew quarantine exemptions for causing the fifth wave of infections.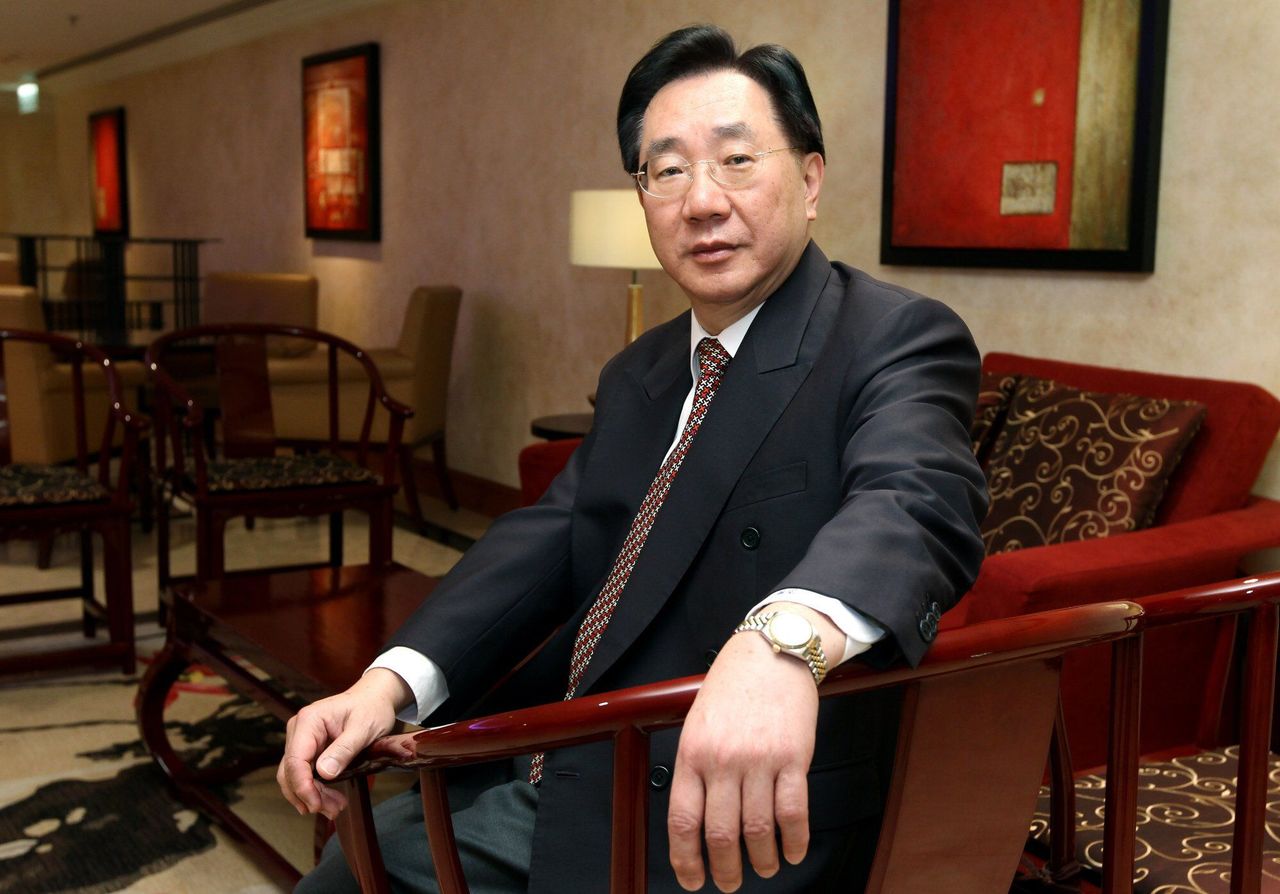 Michael Li, executive director of the Federation of Hotel Owners.

"The retightening of the anti-pandemic measures has landed various sectors once again in a predicament after showing signs of improvement," he said.

"Our federation hopes the government will offer financial assistance to the affected sectors to mitigate their losses."

The new rules will force the temporary closure of businesses such as bars, cinemas, beauty salons, gyms and massage parlours. A 6pm curfew on dine-in service at restaurants will also come into effect, while local tours and "cruises to nowhere" will be suspended.

Announcing tougher rules a day after saying they were not required, Chief Executive Carrie Lam Cheng Yuet-ngor on Wednesday said the "swift and sharp" response was needed to combat the spread of the Omicron variant.

Li is one of several industry leaders calling for government financial aid to help businesses ride out the difficulties should the two-week circuit breaker fail to contain the outbreak.

Tommy Cheung Yu-yan, the lawmaker representing the 16,000-member catering sector who is also an executive councillor for Lam, urged officials to provide financial help to the beleaguered industry, which he said was frustrated at the tightened measures.

The industry earlier expressed shock and dismay over the abrupt measures and predicted losses of up to HK$8 billion as a result.

"Industry participants complain and ask why they are always the first batch of casualties during different waves of virus outbreaks when they fully follow the government's rules?" Cheung said. "We hope the government can comprehensively ease the restrictions after 14 days."

He suggested the government launch a subsidy scheme for restaurants to offer compensation for losses arising from the curfew, as well as an emergency fund to help them pay staff.

"The restaurants were originally looking to generate HK$120 billion of income in January – for the fully booked dinners and banquets, but now they can only operate for two weeks and with the burden of the year-end bonus and double pay for the staff," he said.

David Leung Chi-wai, chairman of Seafood Delight Group, lamented the impact the new ban would have on his 12 Chinese restaurants, with hundreds of banquets, including for weddings, cancelled over the next two weeks.

"The government has made a joke of itself. Just a day earlier it said reports of the tightening of measures were totally fake but the next day it completely overturned what it said. Many people were caught off guard," he said.

Martin Chan Keung, owner of Fresh Seafood Restaurant in Tsim Sha Tsui, estimated that his restaurant would suffer HK$300,000 of losses in the next fortnight after 100 banquets booked by corporations were cancelled.

Ben Leung Lap-yan, charter president of the Licensed Bar and Club Association of Hong Kong, said the government should roll out subsidies worth about HK$200,000 to each of the city's 1,280 bars and pubs as quickly as it was introducing the restrictions.

He estimated that each bar and pub would suffer lost income of HK$250,000 for the next two weeks and at least HK$320 million for the whole industry.

"We are very angry over this across-the-board measure without any warning or consultation," he said. "We hope the government will understand the bar industry and that staff have urgent needs for the subsidies."

The bar industry has repeatedly been subject to closures and restrictions.

Nelson Ip Sai-hung, chairman of the Federation of Beauty Industry, predicted the beauty industry faced missing out on HK$3 billion of takings because of the closure of nail salons, spas and beauty parlours.

"The industry is confused and really upset with the arrangement," Ip told a radio show on Thursday. "What's the purpose of the closure? There have been no cases linked to the beauty industry at all. The period before Lunar New Year is a peak season for us because people book treatments, nail appointments and hair cuts as part of the traditional customs.

He added that hundreds of salons were scrambling to squeeze in last-minute treatments before the enforced closures from Friday.

Mona Lam, who is in her late 30s, rushed to book a manicure treatment on Wednesday night in Kowloon Tong as soon as she heard the news of tightened social-distancing measures.

The corporate affairs consultant managed to get a beautician to squeeze her in for a shortened 60-minute pedicure session, with the parlour on the verge of being fully booked. She also took an eleventh-hour Pilates session at a Tsim Sha Tsui gym to beat the deadline.

Describing beauty treatments and going to the gym as integral to her life, Mona Lam said: "This is the end of the world.

"I have lined up all the bookings but had to bring them forward. I am doubtful if social-distancing rules will be relaxed in two weeks."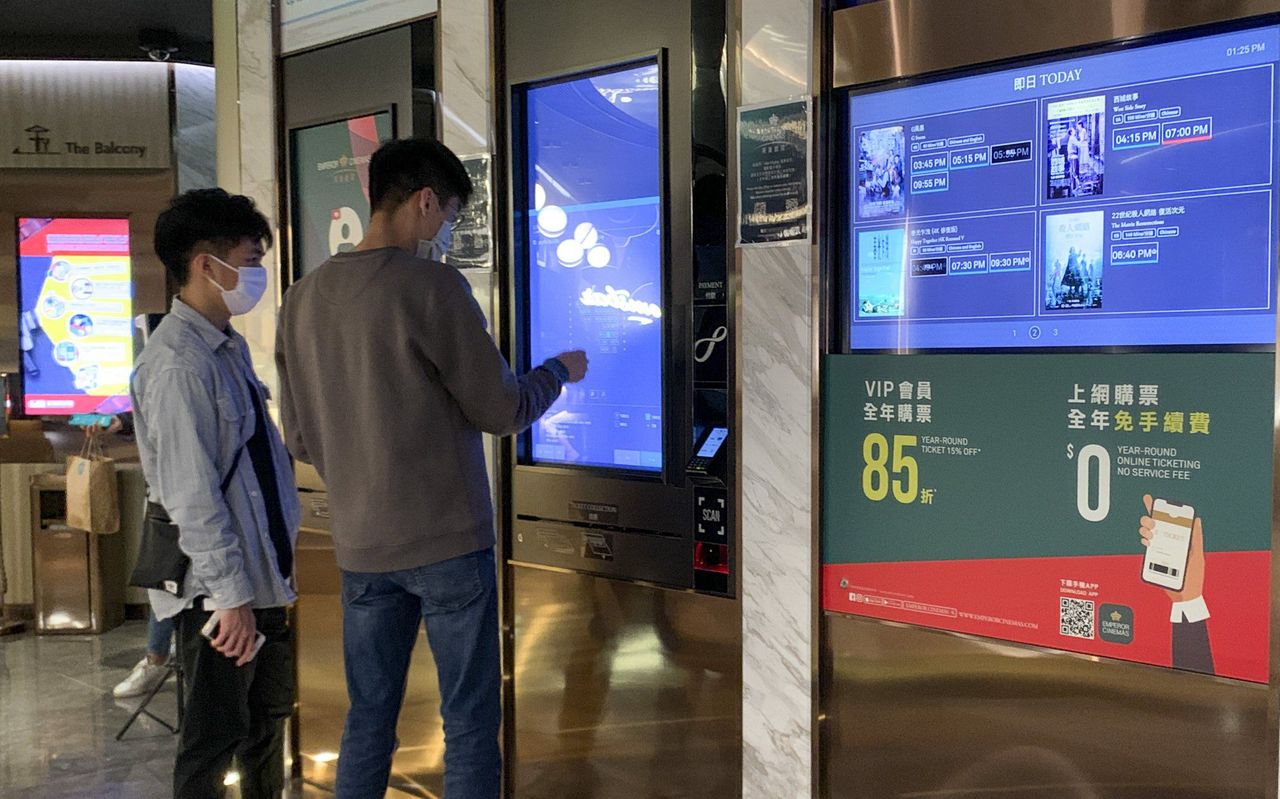 Takings for the city's cinemas are expected to be slashed by more than HK$105 million over the next month.

Crucindo Hung Cho-sing, chairman of the Hong Kong Motion Picture Industry Association, estimated the city's cinemas and their 300 screens would see their takings slashed by more than HK$105 million over the next month, amounting to a HK$350,000 of losses per screen.

"The cinemas have to cope with rent and operational costs and pay staff's salaries. The government should provide financial aid for them to ride out the tough times," he said.

"If this business ban continues, many cinemas can't survive, especially the smaller ones."

Paul Chan Chi-yuen, co-founder and CEO of Walk in Hong Kong, which offers local walking tours, said his firm had cancelled dozens of outings in the coming month at an estimated cost of HK$200,000. Each tour typically serves 30 people.

"That is quite a lot for us," he said. "The government needs to compensate for the industry loss and every tour firm is struggling to survive. It has to tell us clearly under what circumstances the business restrictions will be lifted again."

Alex Ko Kin-luen, chairman of the Hong Kong and Kowloon Mahjong Shops Association, said the industry had no choice but to comply.

"We need to protect our staff and customers even though we're not to blame for the spread of Covid-19," he said.

Ko said it was difficult to estimate losses for the closure period, but added: "We hope the closure won't be extended again because mahjong and tin kau parlours are already a sunset industry."

Meanwhile, cable car attraction Ngong Ping 360 announced its indoor attractions in Ngong Ping Village would be close from Thursday until January 20, and that maintenance work on the cars would be pushed forward, running from Friday until further notice.