Political activist and independent publisher hit brick wall twice recently in bid to sell books in Hong Kong.
Political activist and independent publisher Raymond Yeung Tsz-chun saw an opportunity to start a fresh chapter when he learned his application to set up a stall at the Hong Kong Book Fair had been rejected by organisers of the annual event, which opened on Wednesday.

He swiftly pooled together 12 local publishers for a Hongkongers' Book Fair, which aimed to offer readers titles with local flair or collections deemed too sensitive or unmarketable at the week-long mainstream event, Asia's largest. But just before its launch last week, Yeung's plan hit a wall.

Independent bookstores and publishers, especially those which sell titles deemed sensitive by the authorities, have found themselves at a crossroads since the Beijing-imposed national security law came into force two years ago.

Yeung said he was told by the owner of the private venue at Mall Plus in Causeway Bay, where the fair was to be held, that his booking had been terminated.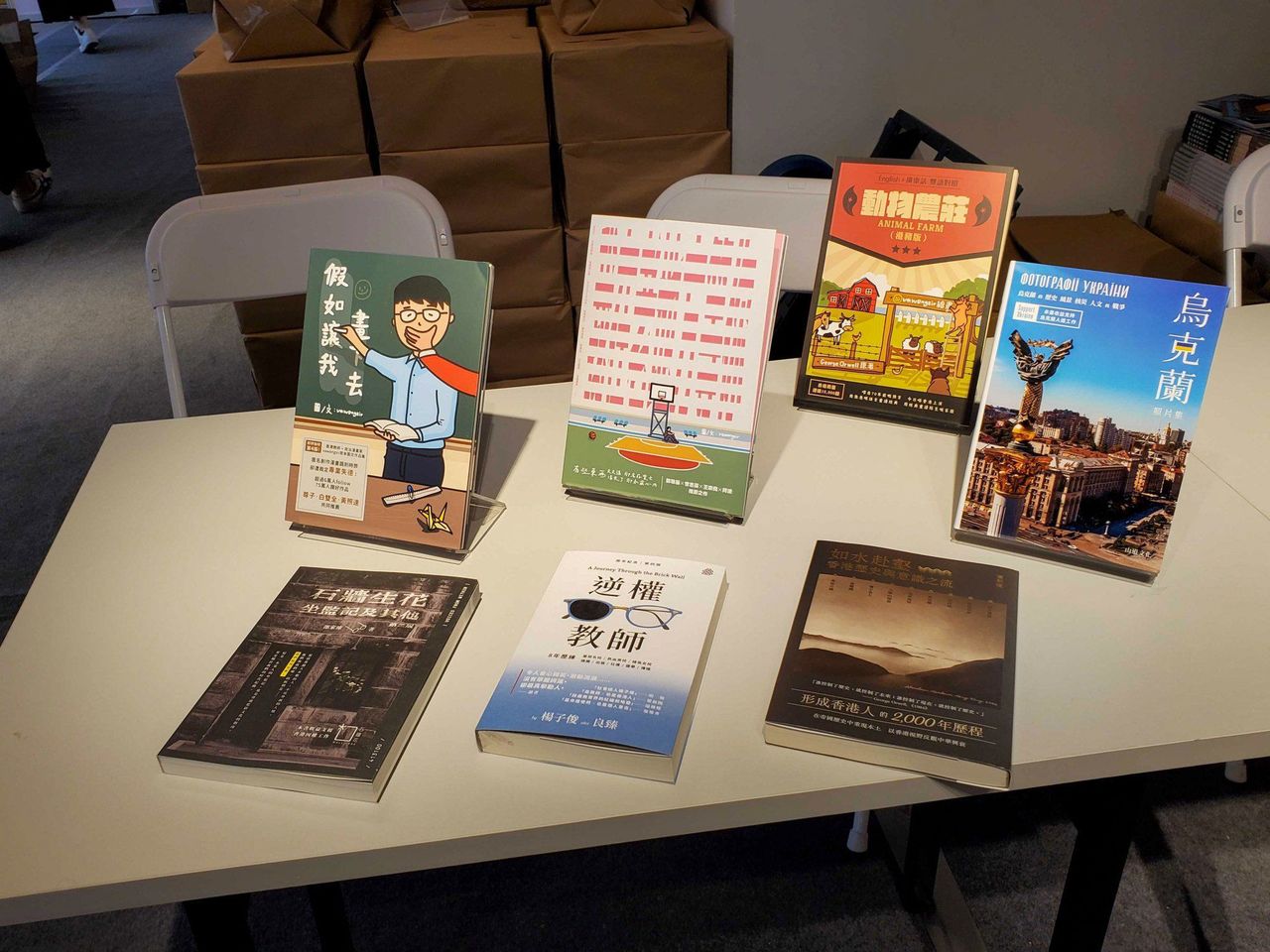 Some titles that would have been available at the now-cancelled Hongkongers' Book Fair. 13JUL22

The venue owner told him he had breached the contract by subletting the space. But the teacher turned publisher, known for his activism during the 2019 anti-government protests, disputed the claim, saying he suspected political considerations were at play.

That was also his suspicion over the decision by the Trade Development Council (TDC) when the statutory body rejected his application for the book fair.

Sophia Chong Suk-fan, the TDC's deputy executive director, on Tuesday said it had never censored any titles ahead of past book fairs when asked how titles deemed problematic would be handled.

If a complaint was received, she said, it would be handled according to exhibition guidelines – record it and cooperate with any law enforcement agency investigation.

"It's not for the TDC to decide whether the law is breached," Chong said.

Independent publishers and bookstore owners said they feared damage had already been done to the industry.

"Are people still willing to make such an investment in the future?" said Yeung, who has since moved his book fair online. He estimated that he could lose as much as HK$500,000 if online sales failed to generate momentum.

Yeung's rejections came as publishers and booksellers gradually adapt following uncertainty after the national security law was imposed on the city in June 2020 to ban acts of secession, subversion, terrorism and collusion with foreign forces.

Hong Kong authorities have also turned to a colonial-era sedition offence that lay idle for decades, putting on trial, among others, a group of physiotherapists over allegations that they incited hatred through the publication of a children's book.

Author Tang Siu-wa, convenor of The House of Hong Kong Literature, which signed up for the Hongkongers' Book Fair, said she had seen a trend of publishers steering away from heavy political content to keep their business afloat.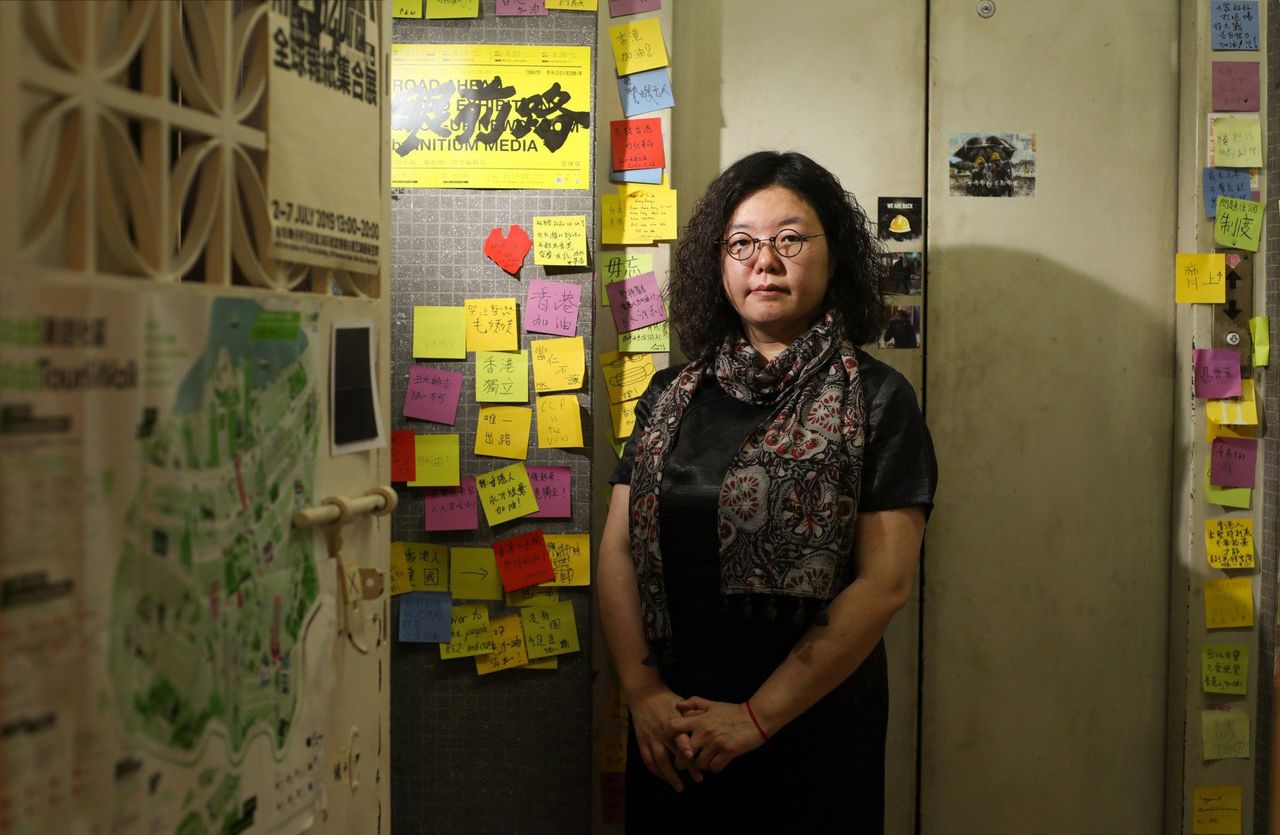 Writer Tang Siu-wa.

While some in the business have headed for the exits, others have stayed put, like Yeung, founder of Hillway Culture, which publishes and sells books often popular among opposition supporters.

Yeung said his titles were legal and the fact he was allowed to sell them at the book fair last year without any law enforcement backlash had proven that.

But critics have accused him of inciting and endorsing "black violence" – a term the pro-establishment camp uses to describe the 2019 social unrest. But he said that was because they had been judging his books by the authors, rather than the content.

Among Hillway's stock are titles featuring former opposition lawmaker Shiu Ka-chun and retired sociologist Chan Kin-man, a co-founder of the 2014 Occupy campaign for greater democracy, who documented their time in jail.

Yeung's own book, Journey Through the Brick Wall, which chronicles his upbringing and switch from being a teacher and to a publisher, is also on sale.

His eye was injured by a projectile fired allegedly by police during the 2019 unrest and he was subsequently charged this year with joining illegal assemblies.

Book fairs generally give publishers a sales boost. That was why Yeung decided to put together his event for independent publishers unable to join the mainstream book fair either because of the titles they sell or are too small to afford a booth.

"This is unconducive to the culture business and even the media industry," he said.

Yeung said he was particularly "shocked" by the private landlord's move and was worried that he and his business partners would face more problems if he insisted on proceeding with a physical book fair.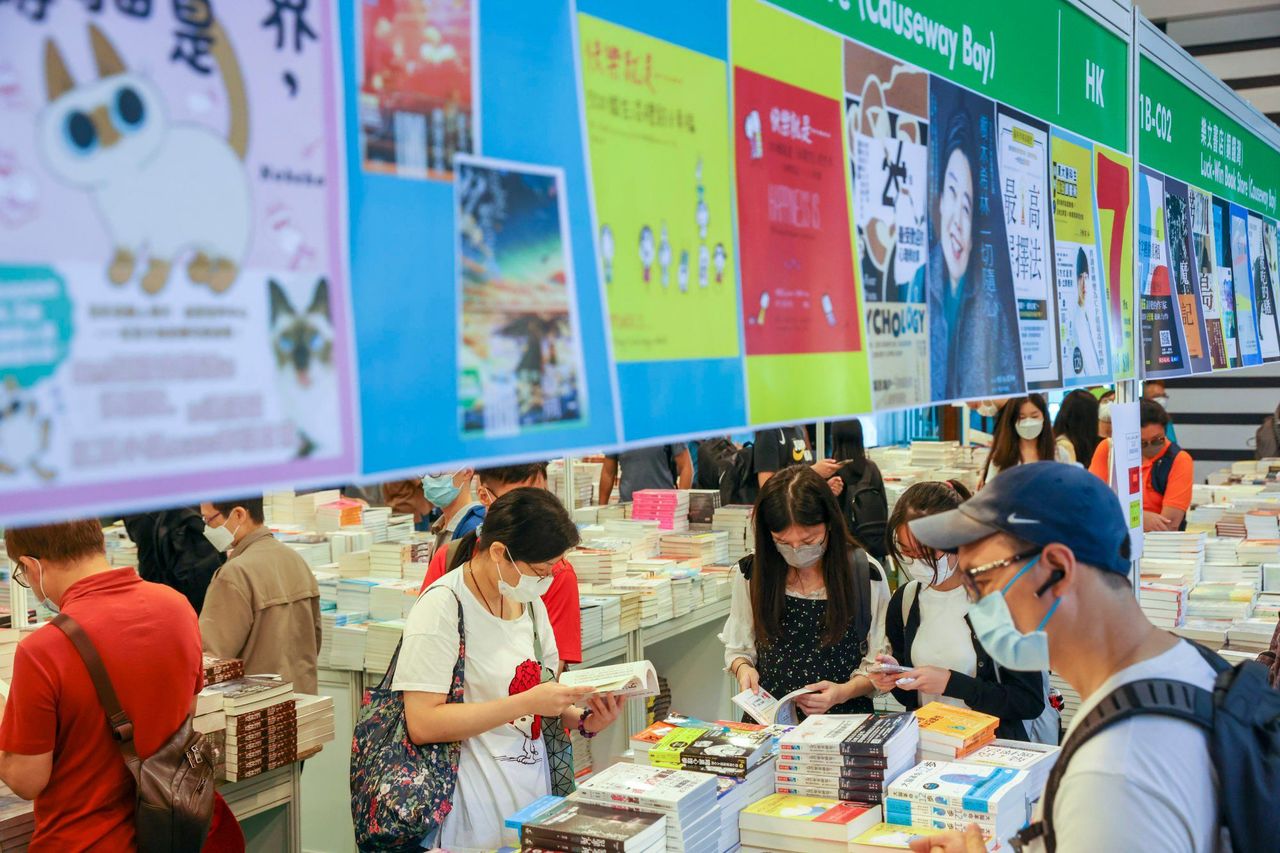 The Hong Kong Book Fair runs until July 26.

Tang, from The House of Hong Kong Literature, said exaggerated feelings existed that independent book fairs were all about "resistance and radicalism", while the truth was publishers just wanted to sell books, with many already avoiding political titles.

She noted the booming market in recent years of people seeking an alternative view on topics such as local literature and history, and said independent book fairs like Yeung's, often themed on a certain form of identity, could become a place which galvanised readers for better book sales.

"Now, those who would like to organise an independent book fair may be in greater fear," she said, calling the saga "a huge blow" to other potential organisers.

Pro-establishment lawmaker Kenneth Fok Kai-kong, for the sports, performing arts, culture and publication sector, noted that rejected booksellers could appeal against the TDC's decision.

On the Mall Plus termination, Fok said it was a commercial decision arising from the publisher's failure to comply with contractual terms. "The publisher can negotiate with the landlords about how to fulfil the terms if there is a need," he added.

In recent months, a number of new independent bookstores have sprang up across the city from Sham Shui Po to outlying Cheung Chau, some run by former journalists and opposition figures.

Sum Wan-wah, a founder of new bookstore Have a Nice Stay in Prince Edward, said their rise had been made possible by people's growing penchant to visit independent shops. The trend began in the aftermath of the 2019 unrest when protesters encouraged one another to patronise small shops that aligned with their political beliefs.

Sum said independent shops filled a gap by selling new books mainstream bookstores believed were too sensitive and old titles that were of too little value for big chains to hold.

Tang noted that some authors were already looking to Taiwanese publishers to strike deals because they thought their work would never see the day of light in Hong Kong.

"Taiwan is already claiming to be the freest publishing hub in Asia even though it may not necessarily be so, just because they can publish some books Hong Kong can't."