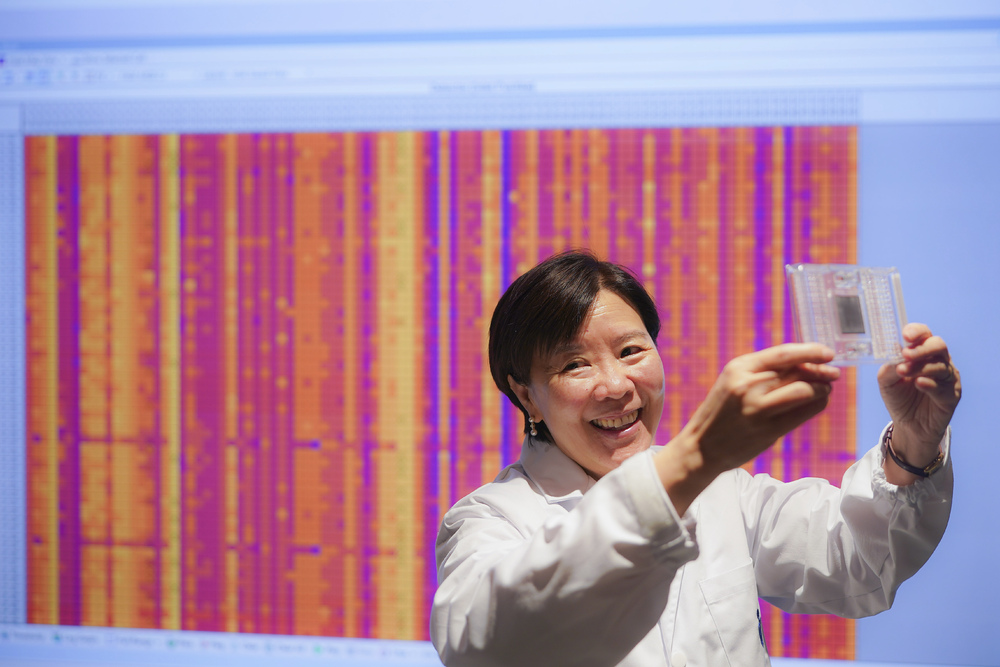 Neuroscientist Nancy Ip poised to become HKUST's first female president
Neuroscientist Nancy Ip Yuk-yu is set to become the first female president of Hong Kong University of Science and Technology in 31 years with the recommendation of the school's principal selection committee.
Her likely appointment also makes her the first female president of Hong Kong's eight subsidized universities after the Education University of Hong Kong was renamed and the third female president of the city's tertiary education.

Ip, 66, is now a professor of life science and the director of the State Key Laboratory of Molecular Neuroscience at HKUST. She is also a Hong Kong delegate of the National People's Congress and attended the "two sessions" in Beijing in March.

On Wednesday, the chairperson of the school's council, Andrew Liao Cheung-sing, sent a letter to all teachers and students announcing the result of the selection and said the committee has recommended Ip take up the post of president left vacant by Shyy Wei to the council.

Ip will speak to students and teachers at noon on Friday. The council will process the appointment in the afternoon, and if appointed, she will then talk to the media.

The competition is among the school's academics in the final stage of the selection, and another candidate is an expert in artificial intelligence, according to sources.

HKUST launched a global search for its next president after Shyy resigned from the position with effect from October 19 this year, a year earlier than his term.

Ip was born in Hong Kong. After graduating from St Mary's Canossian College in Tsim Sha Tsui in 1974, she was granted a scholarship to study at Simmons College in Boston, U.S., now known as Simmons University, for a chemistry and biology double degree.

Ip was admitted to Harvard Medical School in 1977, where she received her Ph.D. degree in pharmacology in 1983, after which she worked in New York as a senior staff scientist at Regeneron Pharmaceuticals Inc.