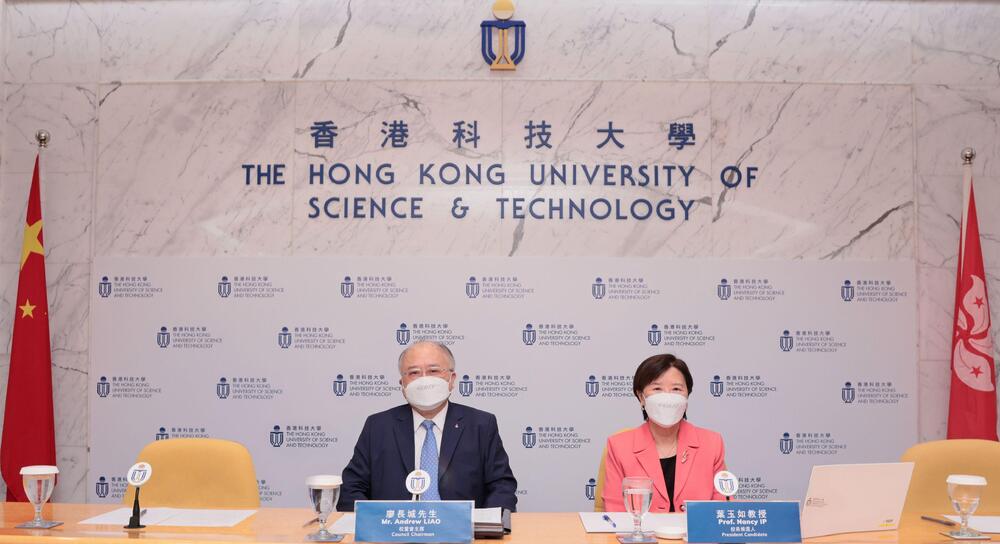 Neuroscientist Nancy Ip appointed as first female president of HKUST
Neuroscientist Nancy Ip Yuk-yu was on Friday appointed as the next president of the Hong Kong University of Science and Technology with effect from October 19, making her the first female president of the school since it was founded in 1991.
She is also a Hong Kong delegate of the National People's Congress and attended the "two sessions" in Beijing in March.

Speaking to reporters after her appointment, 66-year-old Ip said she hopes to nurture more female scientists to unlock their potential and to influence and inspire others.

Ip also said she doesn't see how the national security law will affect the school's admission and continued that talents will be attracted to the school as long as it keeps up with the good work.

When asked how will she defend academic freedom, Ip replied that NPC delegate is only one of her multiple identities and the interest of the university will always remain top priority.

She promised to exchange thoughts with students by bringing back the President's Forum as well, saying that students are one of the most important stakeholders of the university.

"We, as the university's management team, are responsible to tolerate different opinions from students and communicate with them," Ip said.

Yet, she sidestepped the question whether students can organize June 4 vigil in the campus after a series of political turmoil experienced by the city in the past few years.

Ip noted the campus in Guangzhou will official open in September and said she will encourage students to go on exchange programs there in the future.

Her appointment means she will become the first female president of the city's eight subsidized universities after the Education University of Hong Kong was renamed, and the third female president of the city's tertiary education.

She joined HKUST in 1993 and was appointed as the head of the Department of Biochemistry in 2000. She was promoted as the Dean of Science in 2011.

In April this year, she stepped down as the Vice-President for Research and Development, a post she had taken since 2016.

Ip is now a professor of life science and the director of the State Key Laboratory of Molecular Neuroscience at HKUST.

HKUST council chairman Andrew Liao Cheung-sing said he is glad to appoint the university's first female president while outgoing president Shyy Wei welcomed the appointment.