Pneumococcal infection is one of main causes of pneumonia, second leading cause of death in Hong Kong.
Nearly 80 per cent of adult Hongkongers have not received the vaccine against pneumococcus, a study has found, with experts expressing concern the group could be unprotected from a potential surge of infections.

Four medical societies on Monday released the findings of an online survey, which polled 3,600 residents aged 18 or above in early March, finding that 77 per cent of respondents had not been vaccinated against pneumococcal infections. A quarter of respondents were willing to get jabs.

Dr Mike Kwan Yat-wah, a consultant at Princess Margaret Hospital's paediatric infectious diseases unit, said he had not seen a rise in pneumococcal infections recently. However, it could emerge soon amid the flu season.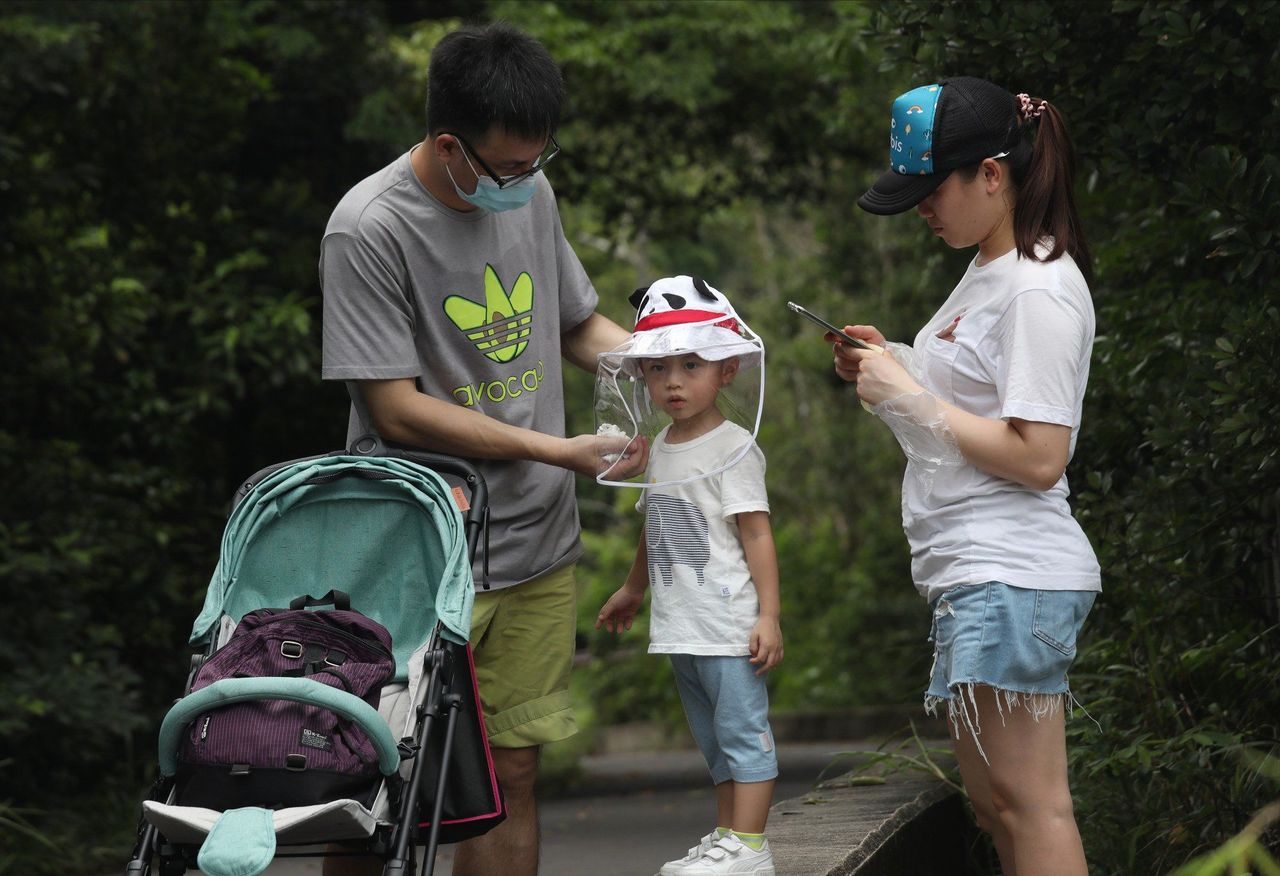 Wearing masks and other protective gear didn't help children develop immunity against bacteria.

"Now we see that the number of flu cases has been increasing, so I am worried that secondary infections involving this bacteria can become common as well," he told a press briefing.

He explained that because flu infections could weaken the immune system, patients could become more susceptible to other viruses and bacteria.

Kwan said children, especially toddlers, were unable to develop immunity against the bacteria owing to wearing masks during the Covid-19 pandemic. He urged parents to get them vaccinated.

He said he had, in recent months, observed more children coming down with Covid-19 and other viruses or bacteria, such as influenza, respiratory syncytial virus, strep A and pneumococcus at the same time, adding that their symptoms were more severe.

Pneumococcal infection is caused by the bacteria Streptococcus pneumoniae or pneumococcus. It is one of the main causes of pneumonia, the second leading cause of death in Hong Kong.

Pneumococci are commonly found in the nose and throat of healthy people, particularly in children. But it could sometimes trigger infections and be transmitted through droplets from coughing and sneezing, close contact with patients, and touching contaminated objects.

The bacteria could lead to a wide range of diseases, including middle-ear infection and pneumonia, as well as contamination of brain membranes and the bloodstream that could be life-threatening.

Between 2009 and 2019, the incidence of the infection was 1.7 to 2.9 in 100,000 people and was more common among children and the elderly.

The survey was a joint effort of the Hong Kong Geriatrics Society, the Hong Kong Society for Infectious Diseases, the Hong Kong Paediatric Society and the Hong Kong Society for Paediatric Immunology Allergy and Infectious Diseases.

"We can see that a number of residents had underestimated the threats presented by pneumococcus and the risks of its complications. More than 30 per cent thought pneumonia was uncommon," said Dr Tony Chan Ngai-ho, vice-president of the Hong Kong Geriatrics Society.

Professor Ivan Hung Fan-ngai, a top infectious disease expert at the University of Hong Kong, said he had not seen a surge in pneumococcal or mixed infections among the elderly but did not rule out the possibility.

"Recently, most infections are linked to influenza. Covid-19 cases have also been rising. I do not rule out that after a flu outbreak, there may be more elderly suffering from complications caused by pneumococcus," he said.

He appealed to parents and carers to get children and the elderly vaccinated, adding that the government should extend subsidised jabs to people aged 50 or above.

Hung said PCV13, the current vaccine included in the government vaccination programme, did not offer enough protection against serotype 3, the most common type of pneumococcal infection among Hongkongers.

He suggested the authorities include PCV15, a newer vaccine proven more effective against serotype 3, in the programme.