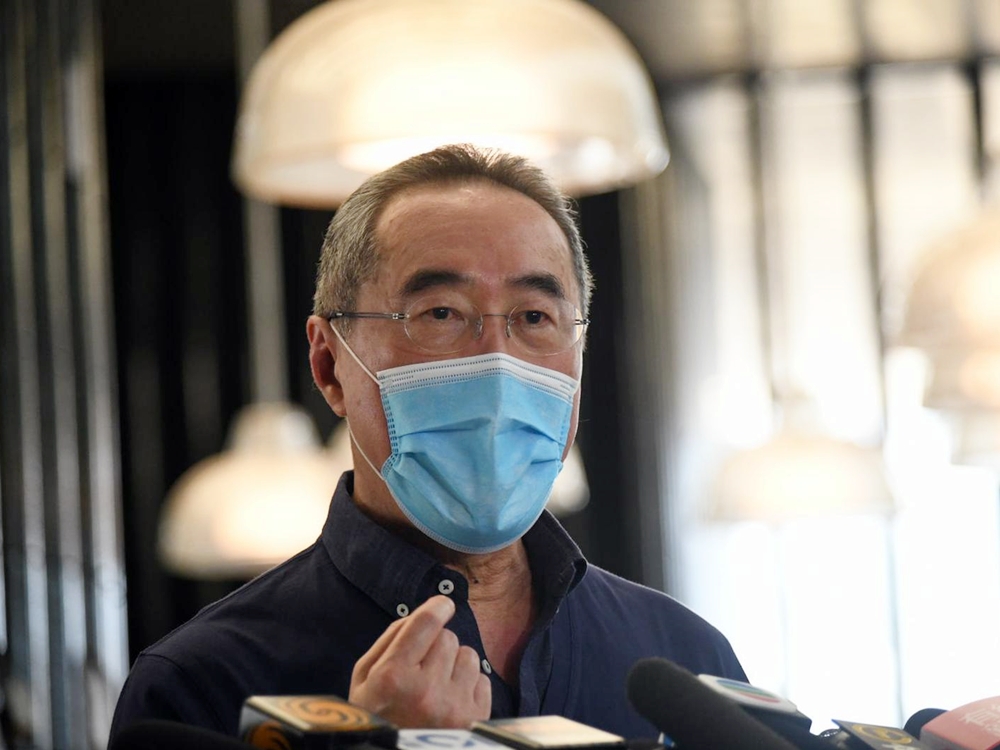 National Security Office can decide if our art is illegal, says Henry Tang
The head of the West Kowloon Cultural District, Henry Tang, said on Monday that it will be up to the police's national security department to decide if art displayed at the M+ museum violates Hong Kong's national security law, RTHK reports.
Even before the museum opens, pro-Beijing figures and media have suggested that its collection could breach the legislation, including a photo by dissident artist Ai Weiwei showing him holding his middle finger up at Tiananmen Square.

Tang said images of the collection are displayed on the website of M+, but the police have not contacted museum officials about it so far.

"If we receive a complaint or an enquiry from them, we would fully cooperate with them and find out the details of it, and of course comply with the law as any person or organisation in Hong Kong should," he said.

Tang, a former chief secretary who is a member of the Chinese People's Political Consultative Conference, refused to say whether Ai's work will be exhibited, or whether he believes the finger photo is illegal.

"I would not comment on what I would consider to be in compliance or not ... Hong Kong is a very diverse society, so we have to ensure that this diversity and the freedom of expression as enshrined in the Basic Law to us as Hong Kong people is protected. We will continue to curate in a professional, objective and balanced manner," he said.

Earlier this month, Chief Executive Carrie Lam said the authorities are on "full alert" to make sure that museum exhibitions in Hong Kong do not undermine national security.