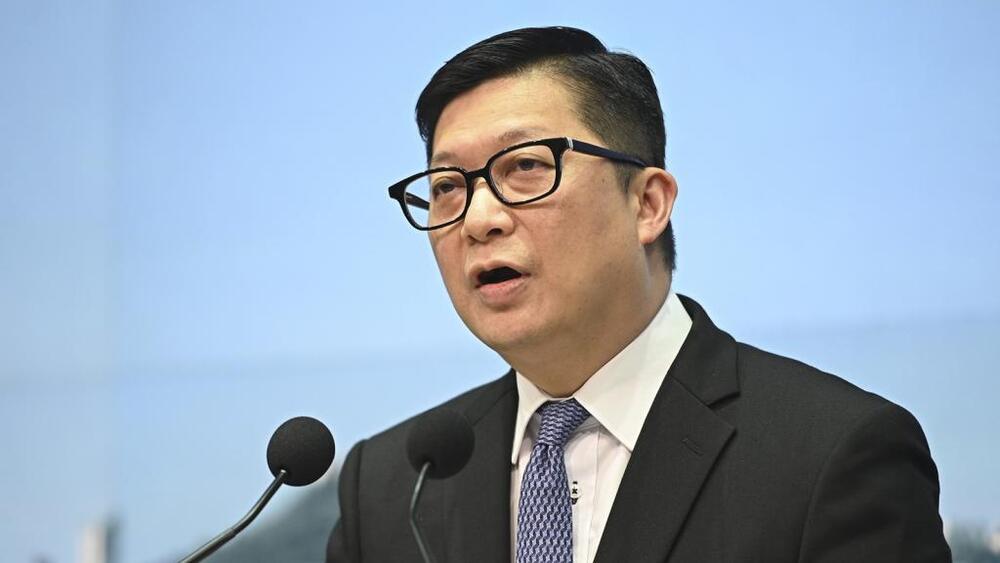 National security legislation is international practice
Legislation to protect national security is international practice; Secretary for Security Chris Tang Ping-keung wrote in an article as he said the enactment of Article 23 of the Basic Law will refer to the United Kingdom law.
Tang on Wednesday published an article saying that maintaining national security is the right and duty of every country, and the enactment of national security laws is an international practice.

"Despite this, the United States and other Western countries have been deliberately denigrating and making false accusations about the enactment and implementation of the Hong Kong national security law," Tang said. "They have also 'demonized' the enactment of Article 23 of the Basic Law."

However, he continued, "in fact, they have also enacted national security laws and make legal amendments from time to time."

Tang said he noticed that the UK Home Secretary had just submitted a drafted National Security Bill to the Parliament, which specifically mentioned national security risks from foreign countries such as espionage, foreign interference in the political system, sabotage, publication of false information, and cyber operations.

It was also stated that the bill was to "legislate to get ahead of this threat."

He said the UK bill included a wide range of new offenses and several measures to restrict civil rights. Most of the proposed violations have extraterritorial effects, that is, regardless of the perpetrator's nationality or the location of the organization that committed them.

The UK proposed measures include a modernized approach to the offense of espionage which included obtaining or disclosing protected information; expands espionage to include 'trade secrets' where a person acts for or to benefit a foreign power, Tang wrote.

He added that the UK plans to introduce a new Prevention and Investigation Measures regime which gives the power to impose a suite of restrictive measures on an individual where the government believes that the individual is involved in foreign power threats activities.

Tang said he authorities have been working on the legislation of Article 23 of the Basic Law to fulfill the SAR government's constitutional responsibility and improve the national security laws. Apart from studying the relevant national and local laws, the government will also refer to similar laws in other jurisdictions, including the aforementioned UK National Security Bill, to formulate a proposal that suits the actual situation in Hong Kong.

He called on all sectors, especially foreign politicians, to rationally look at the government's proposal and not make double-standard accusations to interfere with the SAR government's legislative work.