High Court has scheduled sessions for December 14 and 19 for high-profile case involving founder of now-closed Apple Daily newspaper.
The national security trial of Hong Kong media tycoon Jimmy Lai Chee-ying is scheduled to begin on Wednesday, according to the judiciary, even though Beijing has not yet decided on a request from the government on whether he can be represented by an overseas lawyer.

The High Court has scheduled sessions for December 14 and 19 for the high-profile case involving the founder of the now-closed Apple Daily newspaper, the judiciary's website shows, although prosecutors earlier indicated they would seek another adjournment on Tuesday pending the requested interpretation of the national security law.

Lead prosecutor Anthony Chau Tin-hang said earlier this month the delay needed would depend on the "timetable and response" of the Standing Committee of the National People's Congress, China's top legislative body. The standing committee is due to next meet from December 27 and 30.

Judges have suggested that in the meantime the court deal with the tycoon's application to terminate the case, based on the argument the trial was unfair.

Lai, who turned 75 last week, won permission from the High Court's chief judge in October to hire London-based King's Counsel Timothy Owen to lead his defence in the trial over charges of collusion with foreign forces.

In late November, the Court of Final Appeal cited technical grounds in dismissing the justice secretary's last-ditch attempt to overturn the lower court's ruling allowing the representation.

The top judges, however, left open the overarching question of whether legal practitioners from abroad should in principle be excluded from national security cases.

Chief Executive John Lee Ka-chiu asked the standing committee to decide whether allowing overseas lawyers to take part in national security trials should be allowed given the sensitive nature of the proceedings.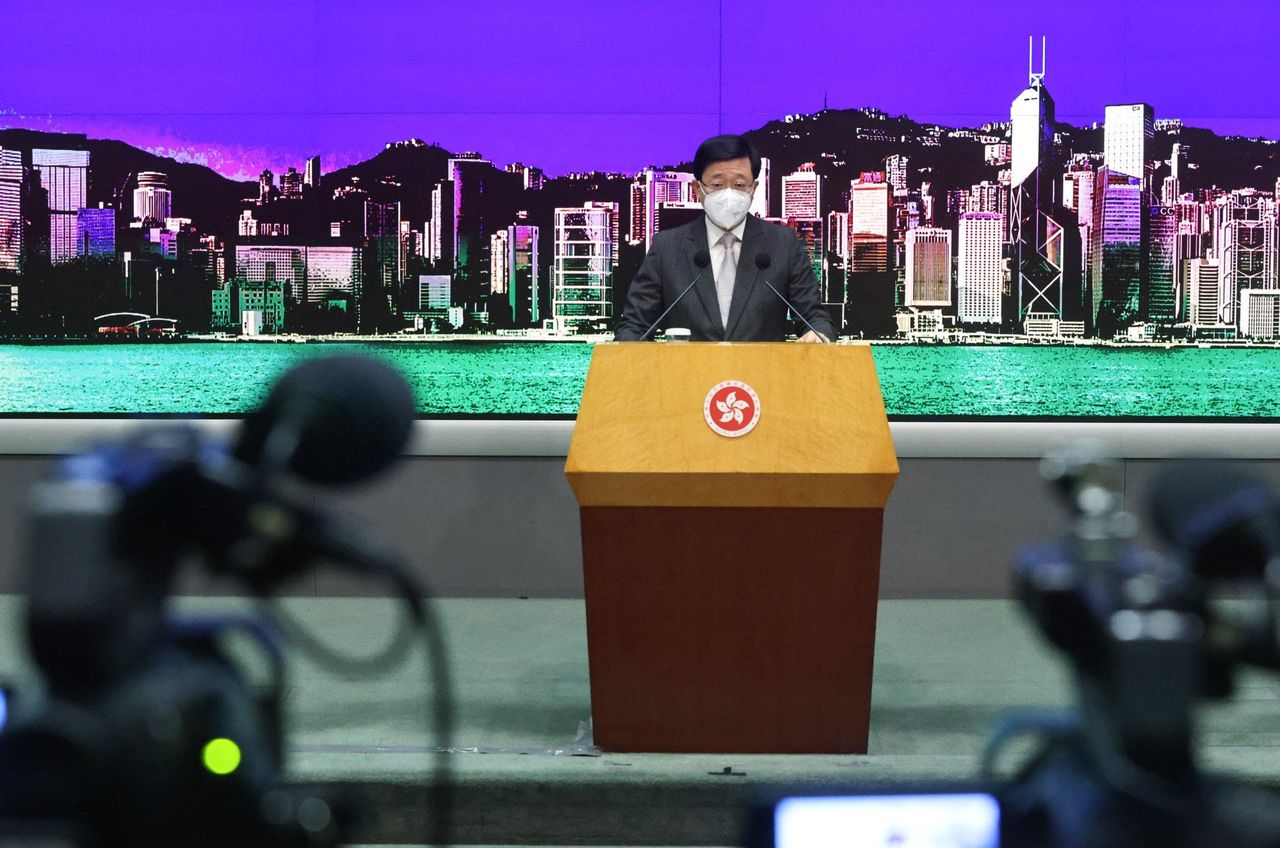 City leader John Lee has asked the country's top legislative body to interpret the national security law.
The Immigration Department has withheld Owen's application for an extension of his working visa, having previously been allowed to take up another case in the city.
Lai was charged in December 2020, months after Beijing imposed the national security law. He was remanded in custody on New Year's Eve two years ago.
Tam Yiu-chung, the city's sole delegate to the standing committee, said he did not know why the apex legislative body did not include mention of the security law when it revealed the agenda of this month's meeting.
"There were past records of adding new agendas during meetings. But whether this will happen in the upcoming meeting, I am not sure," Tam said. "If the issue is to be handled, the next meeting will be a good opportunity."
He said he was uncertain whether there would be other variables, and it would be best if Hong Kong could settle the issue on its own.