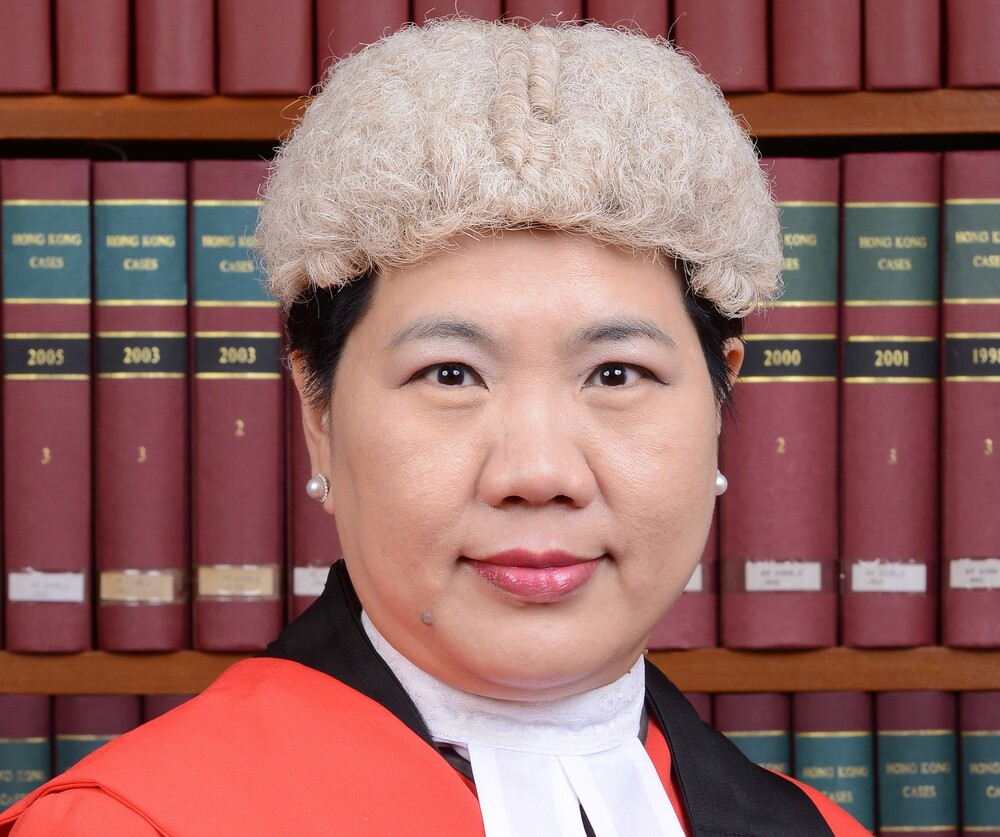 National security judge Anthea Pang appointed as Justice of Appeal
The Judiciary has appointed national security judge Anthea Pang Po-kam as Justice of Appeal of the Court of Appeal of the High Court.
At the same time she is one of the designated judges to handle national security-related cases. Her previous position was Judge of the Court of First Instance.

Last month, Pang and two other judges Esther Toh Lye-ping and Wilson Chan Ka-shun sentenced Leon Tong Ying-kit, the first man convicted of national security offenses, to nine-year imprisonment and a 10-year driving disqualification order.

Pang was born in Hong Kong in 1962. She graduated from the University of Hong Kong in 1985. She passed the Common Professional Examination from the Manchester Metropolitan University in the UK in 1993. She was called to the Bar in Hong Kong in 1994.

She joined the then Legal Department as Crown Counsel in 1995. She was promoted to Senior Government Counsel and Deputy Principal Government Counsel in the Department of Justice in 1998 and 2007 respectively.

Pang was appointed as District Judge in 2010 and as Judge of the Court of First Instance of the High Court in 2013.

On another note, Mr Justice Jonathan Russell Harris is appointed as President of Competition Tribunal.

Harris was born in 1957 in the UK and has lived in Hong Kong since 1983. He was admitted as a solicitor in Hong Kong in 1984, and was called to the Bar in Hong Kong in 1993.

He was appointed as Senior Counsel in 2006 specializing in company and securities matters. In December 2009 he was appointed as a Judge of the Court of First Instance. Since 2010 he has been responsible for the portfolio of company and corporate insolvency cases in the High Court.