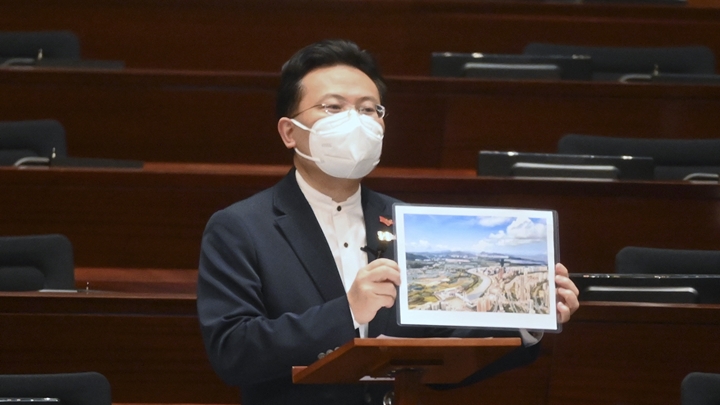 National political advisor calls for museums of CPC in HK
A national political advisor from Hong Kong said that a permanent memorial hall of the history of War of Resistance against Japanese Aggression and an exhibition hall of the Communist Party of China should be established as soon as possible to deepen understanding of the Party and its history among the Hong Kong public.
Chan Yung, a member of the Legislative Council of the HKSAR and deputy to the National People's Congress from Hong Kong, said on Monday that the two museums should exhibit the philosophy, founding background, struggle history and achievements of the CPC, hold regular courses and activities and organize the participation of all sectors of the public, including all civil servants and students.

Chan explained that when the government issued its 2022 Policy address, it proposed increasing the number of museums under the Leisure and Cultural Services Department by four to 19.

"Hong Kong compatriots must have a better understanding of the country's history and current situation, so as to enhance their sense of mission and identity, and make more conscious contributions to the country," Chan said.

He added that Hong Kong is rich in historical sites and has many vivid historical records that can be traced.

"This will more easily strike a chord with the public, especially the young people, so that they will have a deeper understanding of what the country and Hong Kong have suffered, and that peace has not come easily and we should cherish it even more."

"The establishment of these two permanent, high-level, official museums will surely be able to tell the good and true stories of China to citizens, enhance their sense of mission and national identity with half the effort and jointly realize the Chinese dream," Chan said.