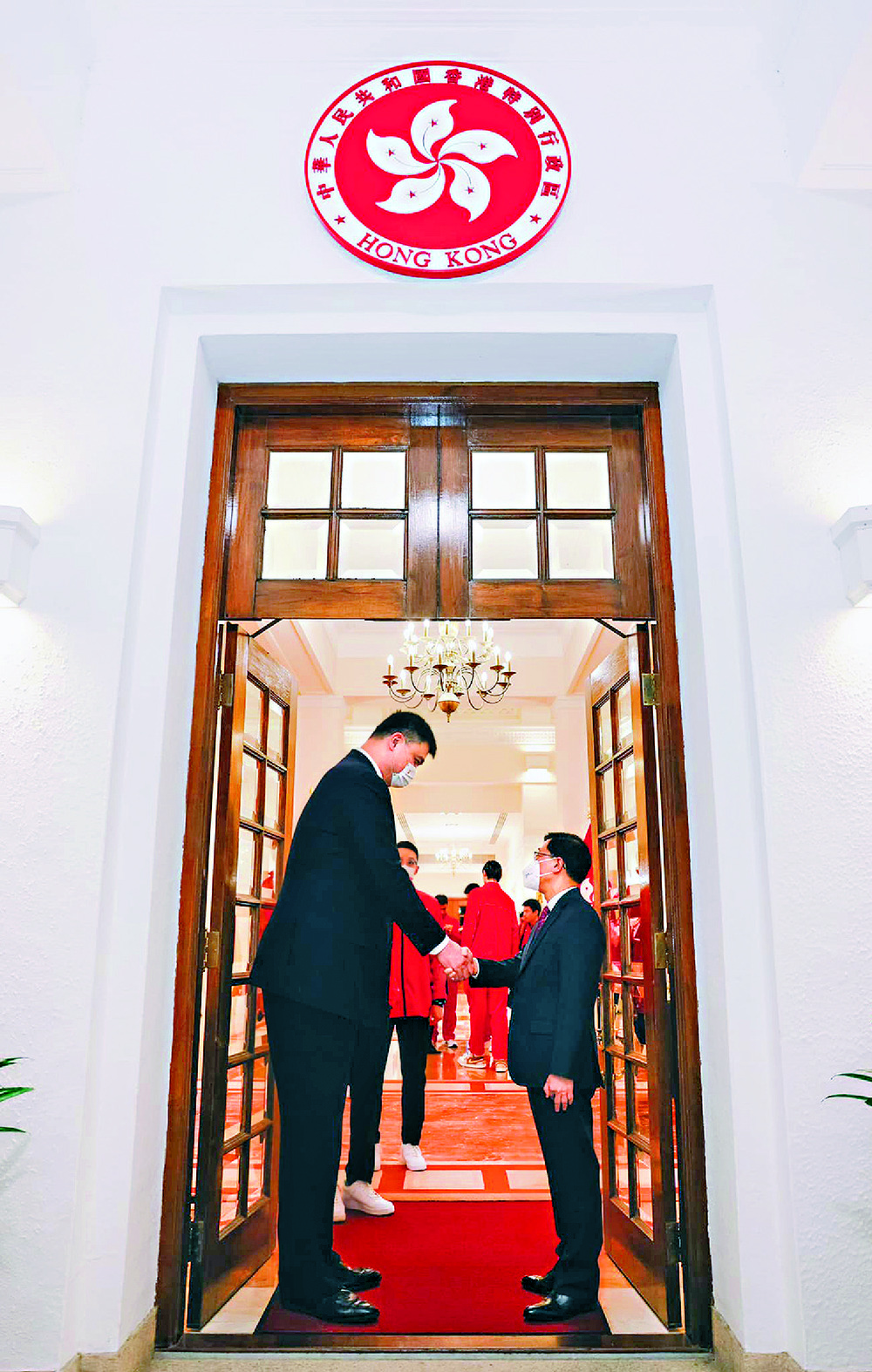 National basketball team leave HK on a high note
China men's basketball team beat Iran 86-74 in the SAR yesterday in their last match of the 2023 FIBA World Cup Asian Qualifiers.
As China had already secured a berth at the 2023 FIBA World Cup prior to the sixth window period, head coach Aleksandar Djordjevic used Kazakhstan and Iran matches as opportunities to test line-ups.

Facing Iran, ranked second in Asia, Djordjevic rotated the 12-player list by dropping Guo Ailun, Wang Zhelin, and Hu Mingxuan, and replacing them with Zeng Fanbo and Hu Jinqiu.

The China team's new Serbian coach Djordjevic won in his debut match last week, defeating Kazakhstan at 71-59.

But it was far from smooth for the home side to secure a second consecutive win, as its competitor took charge in the first half. Iran's Benham Yakhchali scored 13 points in the second quarter.

Having trailed behind after the first half at 48-45, China team turned the game around in the second half, by playing out 16-10 in the third quarter, under the cheers "Add oil China!" from the enthusiastic home fans.

But Djordjevic refused to disclose his secret in boosting the team's energy on the court.

"When I see mistakes, my job is to correct them and give certain information to players on how not to repeat them in the second half," he said.

Kazakhstan fell to the already-qualified Australia at 98-53 yesterday, while Iran sealed a spot in the upcoming World Cup despite losing to China.

The eight qualified Asian are the Philippines, Iran, Australia, Lebanon, New Zealand and Jordan. The tournament will be jointly hosted by the Philippines, Indonesia, and Japan in August and September.

Veteran actor and sports fan Simon Yam Tat-wah, who was among the spectators, said China's Wu Qian gave an impressive performance.

He added that he has already saved the dates for watching National Games in 2025 - which are to be hosted by Guangdong Province, Hong Kong and Macau.

Chief Executive John Lee Ka-chiu last night invited the China basketball team players to Government House for dinner, where he thanked Beijing for appointing Hong Kong to host the two qualifiers.

"This is the first time Hong Kong has taken the responsibility of organizing the matches and we felt very honored," he said.