Assurances over future of 'one country, two systems' by Chinese President Xi Jinping follows recent tumultuous relationship between mainland and Hong Kong.
"There is no reason for us to change such a good policy, and we must adhere to it in the long run."

That was the assurance from President Xi Jinping on the future of the "one country, two systems" governing principle for Hong Kong when he attended celebrations to mark the 25th anniversary of the city's return to Chinese sovereignty.

While the message was aimed at both local and international audiences, what should not be missed is the promise it carries to all 1.4 billion people in China, including Hongkongers.

Unfortunately, the Hong Kong-mainland China relationship has had many ups and downs, and more of the latter in recent years. When anti-mainland sentiment reached new heights during the 2019 social unrest in Hong Kong, public sentiment towards the city on the other side of the border was just as negative.

With mutual trust yet to be rebuilt, two recent events provide plenty of food for thought on how ensuring the longer-term success of one country, two systems can be easier said than done.

The first was the fuss over Canto-pop star Jacky Cheung Hok-yau's use of the term "Hong Kong add oil" in his message for a national show to mark the 25th anniversary.

"Add oil", meaning "keep it up", was a popular slogan chanted by anti-government protesters during the 2019 turmoil, and Cheung unwittingly found himself at the centre of a political row, being branded as "unpatriotic" on some mainland social media platforms.

State broadcaster CCTV quickly took down his recorded message, prompting Cheung to release a statement declaring his love for both his country and home city. In his defence, the singer said the term should not become taboo just because it was once associated with those who "made mistakes and committed crimes".

Amid the intense debate it sparked on the mainland, there were supportive messages for Cheung as well as calls for a better understanding of one country, two systems to avoid jumping to conclusions.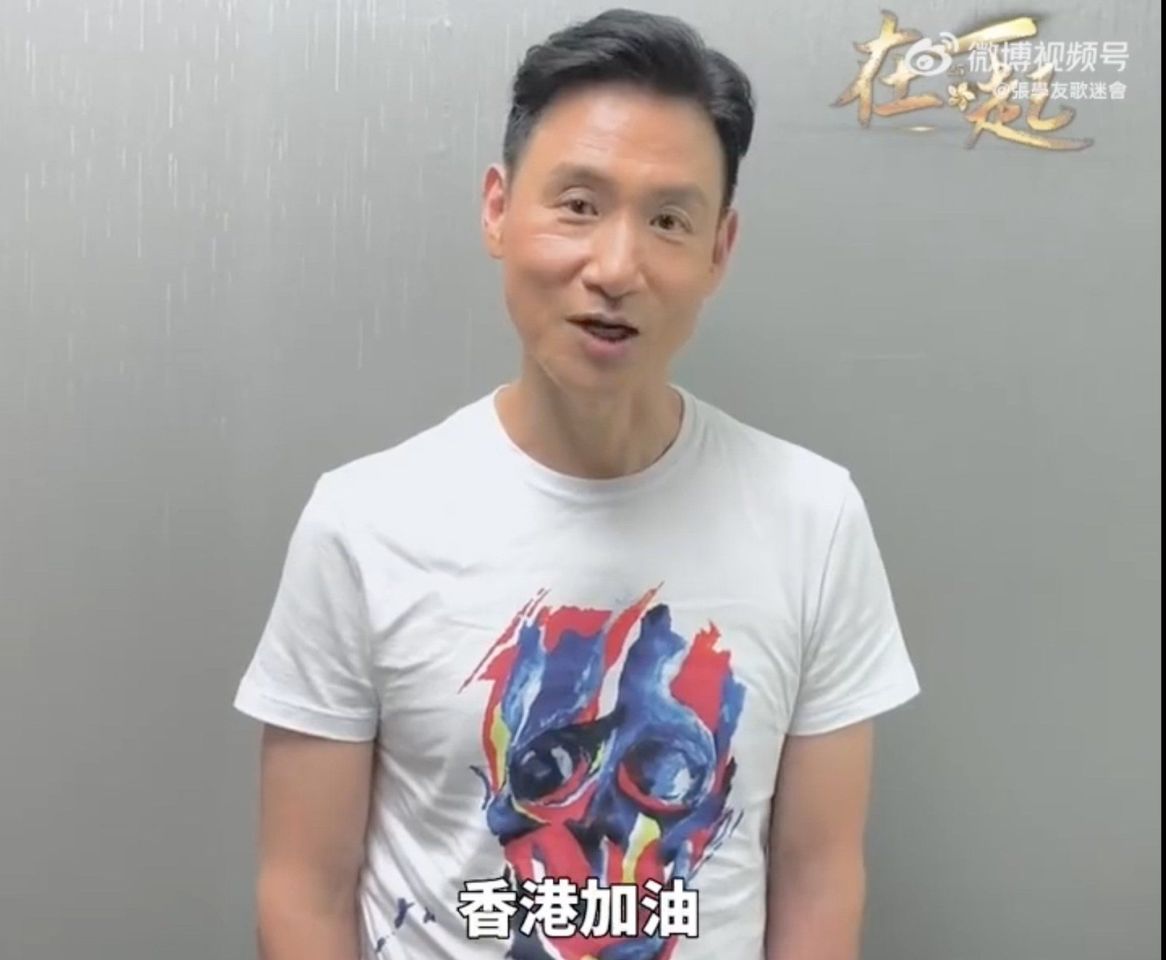 Canto-pop singer Jacky Cheung was accused of being unpatriotic after using the phrase 'Hong Kong add oil' in a pre-recorded message during celebrations to mark the 25th anniversary of the city's return to Chinese rule.

Next came the sad news of the death of renowned Hong Kong novelist Ni Kuang. Ni was critical of China and, after fleeing the mainland in the 1950s, he never went back. He once openly said he did not believe the Communist Party would keep its one country, two systems promise.

There was some criticism of Ni, as expected, and while tributes poured in from local and overseas fans, many wondered how the city's new administration under Chief Executive John Lee Ka-chiu would react.

The Culture, Sports and Tourism Bureau sensibly expressed its sorrow and "deepest condolences" to Ni's family, saying he "will be fondly remembered by those who enjoyed his works".

Opposing political views are part and parcel of any society; what matters more is whether dissenting voices are law-abiding. As President Xi stressed, all can contribute to Hong Kong's development as long as they genuinely support one country, two systems, love Hong Kong and abide by its laws.

Hong Kong has entered the second half of the one country, two systems exercise under which Beijing originally promised that the city's system would remain unchanged for 50 years. With President Xi's latest reassurance, it is set to remain unchanged even beyond the next 25 years.

To make that long journey a success, stronger mutual trust must be the first step, followed by many more together with all stakeholders.