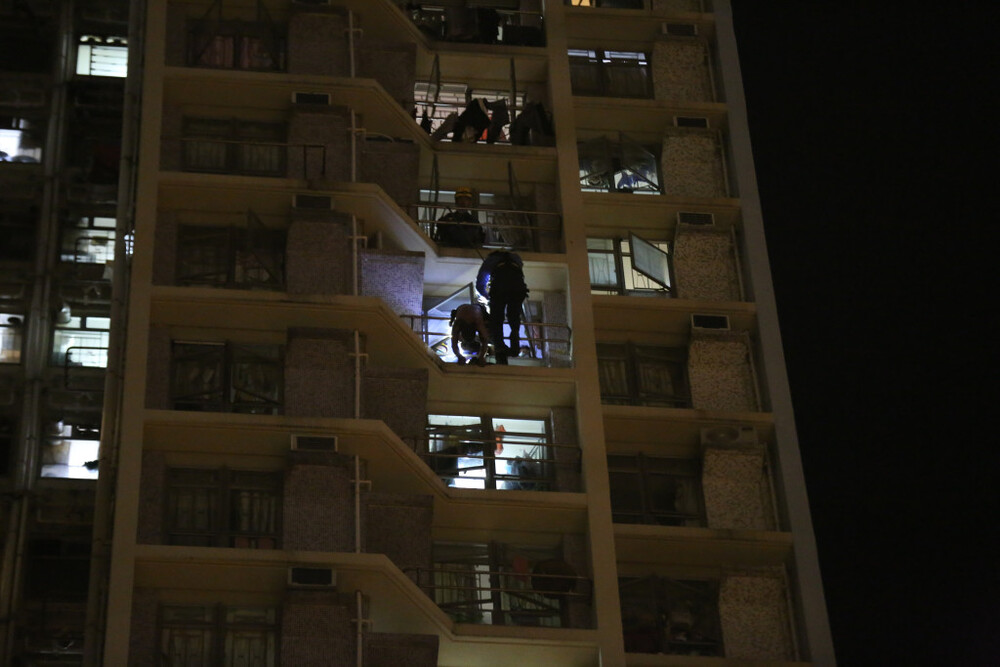 Murder-suicide over allegedly cheating partner
A 51-year-old man was arrested after murdering his 64-year-old friend and attempting suicide by jumping off a building as he suspected that the deceased, who once lived in his home, was having an affair with his girlfriend.
Police received a report last night at 6:22pm from a neighbor, claiming to hear someone shouting for help in a residential flat in Hoi Yan House in Mong Kok.

Officers rushed to the scene immediately and found Lee, the 64-year-old, lying unconscious in his own blood in the corridor outside the flat. 

He was also found covered with stab wounds and suspected corrosive liquid when being sent to Kwong Hwa hospital where he was certified dead at 7:10pm yesterday.

When investigating the scene, police received a call from the murderer claiming he "killed a person" and now attempted to commit suicide in the flat. Officers broke down the door and found Tang, the murderer, sitting at the window trying to jump from the building, with acid burns on his body.

Officers managed to rescue Tang and sent him to the hospital, he was afterward arrested on suspicion of murder.

According to the police, after conducting a preliminary investigation, the suspect and the deceased were believed to be friends, and the deceased had lived at the suspect's home prior to the accident.

However, Tang, the arrested, suspected Lee, the deceased, was cheating on him with his girlfriend, which led to a quarrel between the duo yesterday.

Tang first poured corrosive liquid on Lee, said Billy Ching Chi-yan, Assistant District Commander(Crime) of Mong Kok Police, then stabbed him a dozen times when the deceased fled the room to the corridor. 

Police seized a fruit knife with a 30-centimeter length at the scene and five bottles containing corrosive liquid. 

Tang is now in custody and the case is under further investigation.