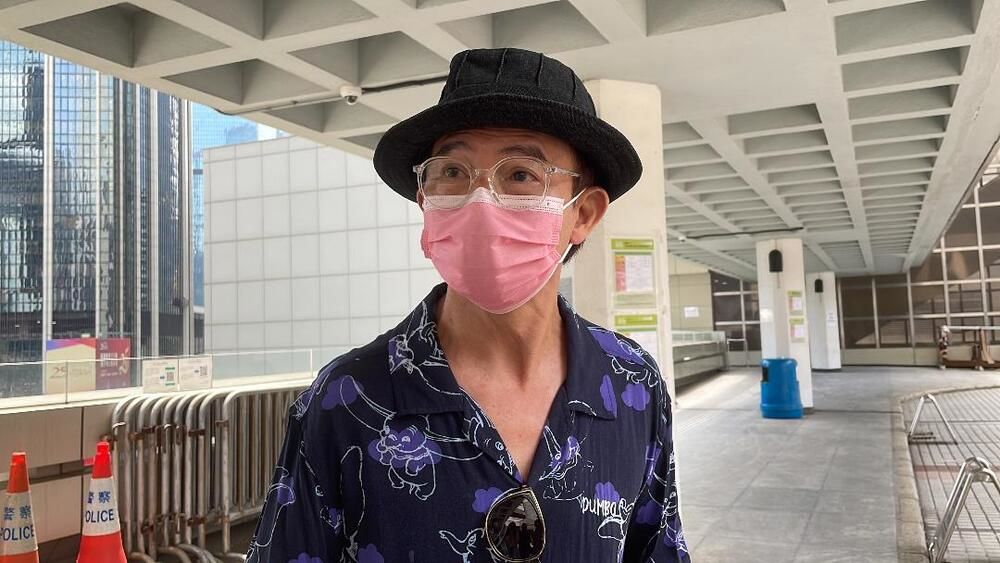 Mui family row gets uglier with multimillion dollar suits
The brother of late pop diva Anita Mui Yim-fong is suing his nephew for HK$5 million and his mother's private nurse for HK$3 million for pressuring his mother to formally cut ties with him.
Peter Mui Kai-ming, 70, filed a high court claim on Monday alleging that his nephew, Kelvin Mui Pak-lun, and the nurse, identified in the writ as "nurse Cheng," had conspired to alienate him from his 99-year-old mother, Tam Mei-kam.

Peter Mui said Cheng, his mother's personal caretaker for seven years, had imprisoned Tam "under the guise of a carer" and taken away Tam's phone so she would not be able to contact her son.

"Cheng imprisoned her! She hijacked her phone so she wouldn't be able to contact me! Are you serious? As her son, I'm being denied access to her on her sickbed?" he said.

Peter Mui also accused the nurse of stealing money from his elderly mother over an extended period of time, taking thousands of dollars from the household on a monthly basis.

"[Tam] would have realized that she had lost money every month, from HK$3,000 to HK$10,000. But she was so scared of Cheng that she dared not say anything, and would rather pay up to ensure her own safety than put herself in a dangerous position," Mui said in the writ.

Peter Mui also accused Kelvin Mui of conspiring to steal HK$250,000 from Tam - a sum set aside as living expenses for his mother.

"She drove a wedge between us, and got Kelvin to jump onto the pirate ship," he said, accusing his nephew of working with the nurse to steal from the Mui family.

"In for a penny, in for a pound. Kelvin was possessed - like an innocent but lost lamb that became a demon," he added.

Peter Mui said Cheng was the reason why he wasn't able to receive HK$5 million from his mother after he turned 70 - a verbal agreement made between Tam and himself when he fell ill with colon cancer six years ago.

The mother renounced her relationship with Peter Mui in February, soon after he turned 70 in December, claiming he was "obsessed with money."

"Now I have been discredited and slandered, my family has fallen apart, and I have no fixed abode," he said.

He added that HK$2 million of the inheritance would have gone toward a university tuition fund for his son, Richard Mui Ka-shing, who has been preliminarily diagnosed with cancer, which the family currently does not have the funds to treat.