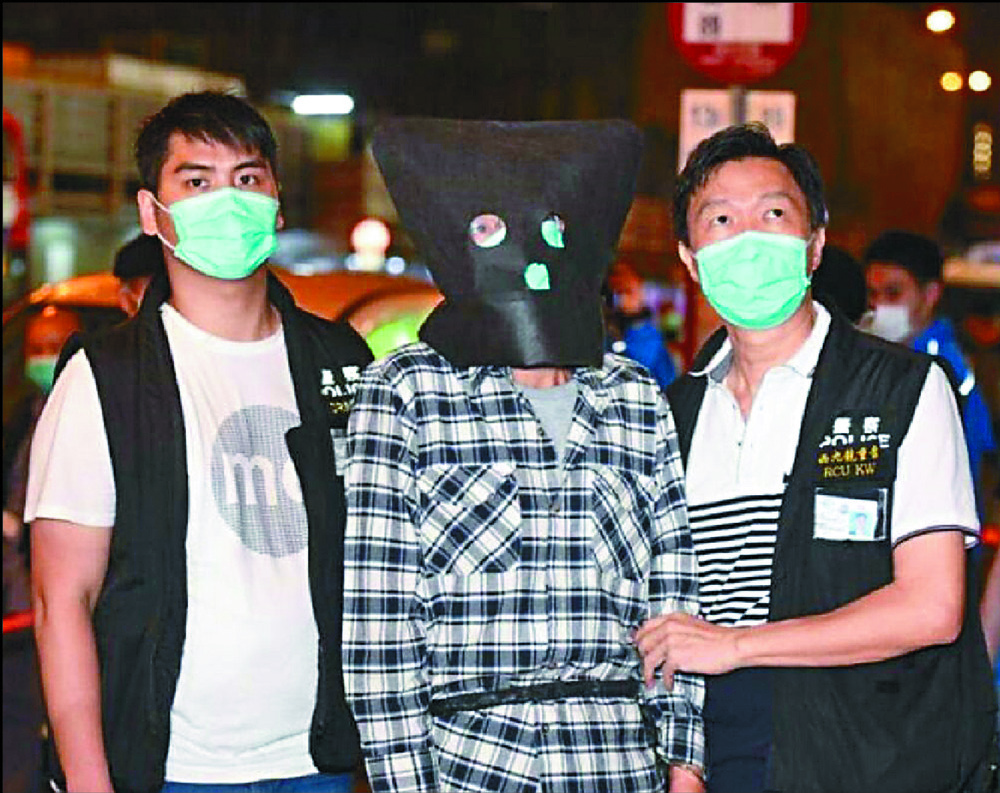 Muggers get 10 years for death in necklace grab
Two jobless men were sentenced to 10 years in prison yesterday for causing the death of a woman while snatching her HK$15,000 gold necklace in broad daylight two years ago, with the judge condemning them for being cowards.
High court judge Joseph Yau Chi-lap said the pair's greediness had led to the death of an innocent, Lin Lai-fan, 55, who was a cook at fast-food chain Fairwood.

Chan Lai-ming, 58, and Lo Kin-keung, 59, had earlier pleaded guilty to accidentally killing Lin when they attacked her outside Cheung Sha Wan wholesale vegetable market on May 24, 2020. Lin died on May 29.

Both Chan and Lo were jobless and gang members. Chan had 27 prior criminal records while Lo had 36. They were last sent to jail in 2014 for drug trafficking and were released in 2019.

In sentencing, Yau said Chan and Lo attacked Lin "like a pair of cowards." They committed the offense due to their greed, which ultimately cost Lin her life and her family a life of pain.

But he agreed that the robbery wasn't planned in advance. The duo selected their victim randomly and robbed Lin because of her gold necklace, he said.

Lin suffered a skull fracture and brain damage before dying, but Yau said how Lin was injured remains a mystery due to a lack of evidence.

Yau said Lin could have been hit by a hard object by the defendants during the robbery and it's also possible that she fell and hit her head on the ground.

The defense earlier said Lo did not take the lead in the robbery and asked the court to hand down a lenient sentence.

But Yau said the two defendants committed the crime together and are equally guilty.

The court heard that Lin went to work at 10am on May 24, 2020. When she arrived at the restaurant an hour later, Lin's colleague noticed blood on her face mask and injuries on her left ear. Lin then returned home to take rest, but her son found her vomiting blood and called the police.

He also noticed her gold necklace - a birthday present from her family members in 2019 - was missing.

During the investigation, officers found Chan and Lo followed Lin on her way to work and arrested the two. Chan admitted that they had followed and robbed Lin as he was running out of money to buy drugs.

He sold the necklace for HK$12,400 and gave HK$2,000 to Lo, who said he did not want to commit the crime but did not help Lin either when she called out for help.