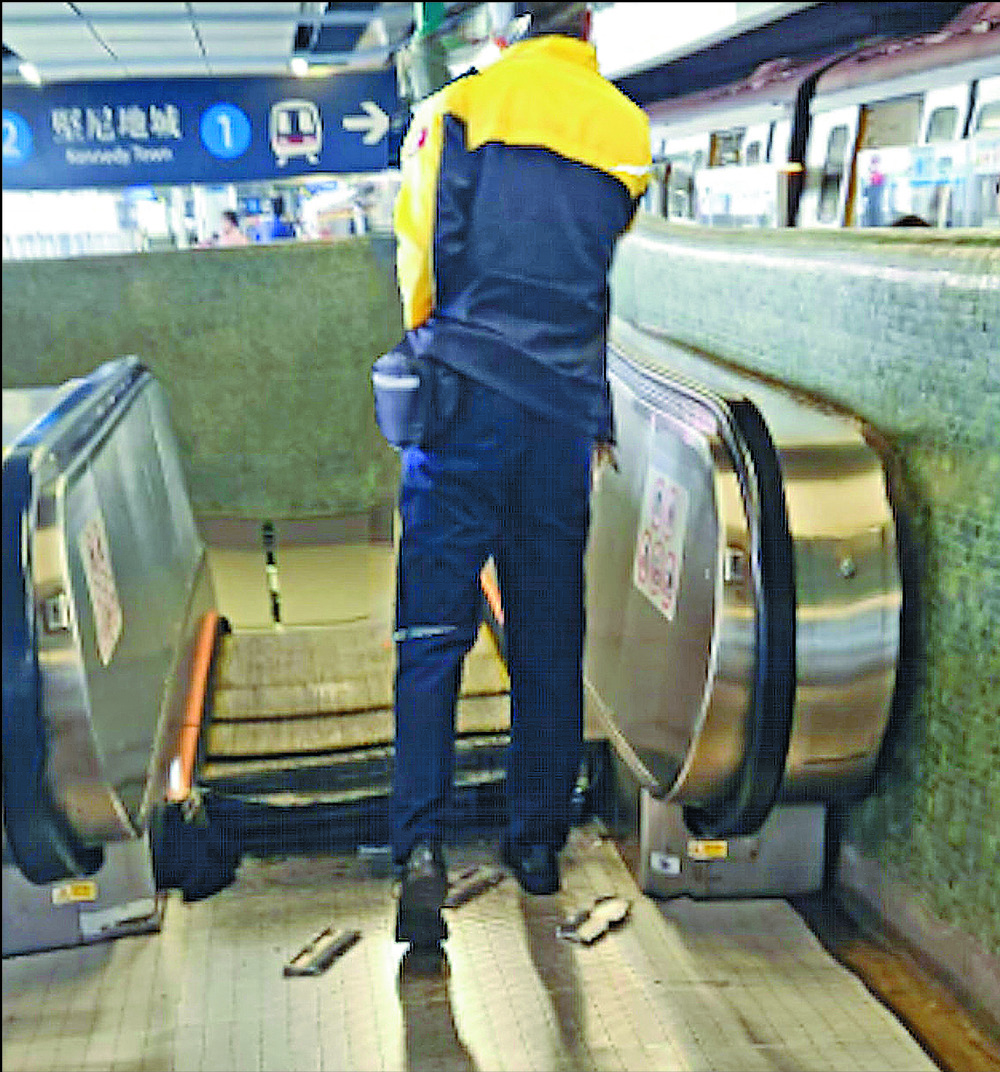 MTR top brass may pay for accidents
Senior MTR Corp managers may suffer pay and bonus cuts upon train mishaps, Secretary for Transport and Logistics Lam Sai-hung said yesterday, with authorities set to request the railway operator adjust executives' wages based to the severity of the blunders.
In a Legislative Council transport panel meeting, Lam said the government will keep urging the MTRC to speed up the replacement of old trains, after a derailment last month raised concerns about four-decade-old trains.

That saw a train go off the rails at Yau Ma Tei station on November 13, ripping off two sets of doors and causing a partial service suspension on the Tsuen Wan line for the rest of the day.

Lam said the MTRC has been asked to submit a detailed report within two months of the derailment. It submitted to authorities on November 16 a preliminary report suggesting that the derailment was caused by the train's collision with a metal guardrail.

By January 12, the MTRC must complete a full investigation identifying what caused the derailment and suggesting strategies for improvement, followed by another large-scale probe to be handed in to the Electrical and Mechanical Services Department in six months.

Lam said the government - the largest shareholder in the railway operator - will ask the company to consider distributing performance-linked wages in the next MTRC board meeting.

"The government has been continually keeping track of the rail operator's performance via the EMSD, as well as through reports from the operator's board of directors," Lam said, adding that he is also concerned about the escalator incidents at Chai Wan and Tsim Sha Tsui stations last month.

In a push to replace the MTRC's old rolling stock by 2029, a new China-made "Q-train" with improved lighting and handholds came into service on Sunday - the first of a 93-train procurement from CSR Qingdao Sifang, a subsidiary of manufacturer CRRC.

Replying to a question from Kitson Yang Wing-kit, Lam said the MTRC has adopted smart technologies in customer service and station patrol.

"The MTRC has been proactive in implementing smart initiatives through the use of technology to provide a wide range of services to passengers in recent years. These include setting up smart customer service centers in some of the new stations, supplemented by station roving service teams that patrol the stations," he said.

On accessibility features at MTR stations, Lam said all stations are equipped with at least one barrier-free access, including lifts, ramps, wheelchair lifts or wheelchair aids connecting the concourse and the ground level.